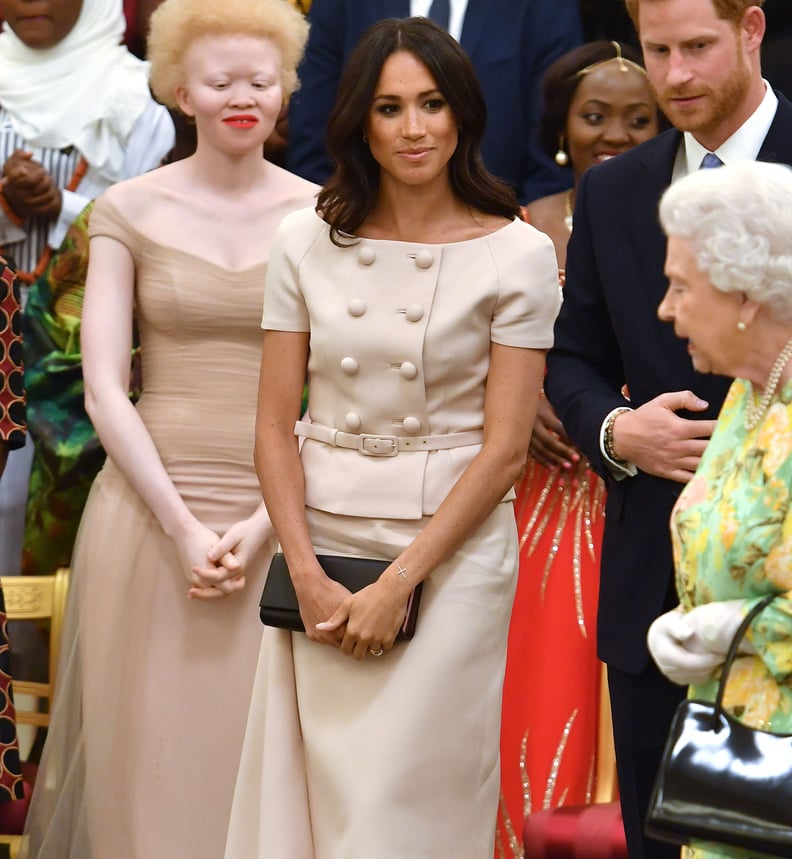 Getty/John Stillwell - WPA Pool
Getty/John Stillwell - WPA Pool
Meghan Markle has seriously stepped up her fashion game since marrying into the British royal family. She's ditched her favorite ripped jeans and sneakers in favor of refined tailored pieces like the pale pink Prada suit dress she wore to Queen Elizabeth II's Young Leader Awards. The fitted double-breasted number made headlines for looking very similar to the Carolina Herrera design she wore for Trooping the Colour, as well as other iconic pink suits from the past.
In fact, you could say that Meghan is modeling her new signature style as a royal off of other powerful women, like late mother-in-law Princess Diana and former First Lady Jackie Kennedy, who have famously worn similar ensembles. Plenty of other influential women have rocked pink power suits before, including media giants like Oprah and Anna Wintour, as well as famous royalty like Queen Maxima of The Netherlands and Queen Elizabeth II. Click through to see how these strong women made feminine pink suiting look pretty powerful.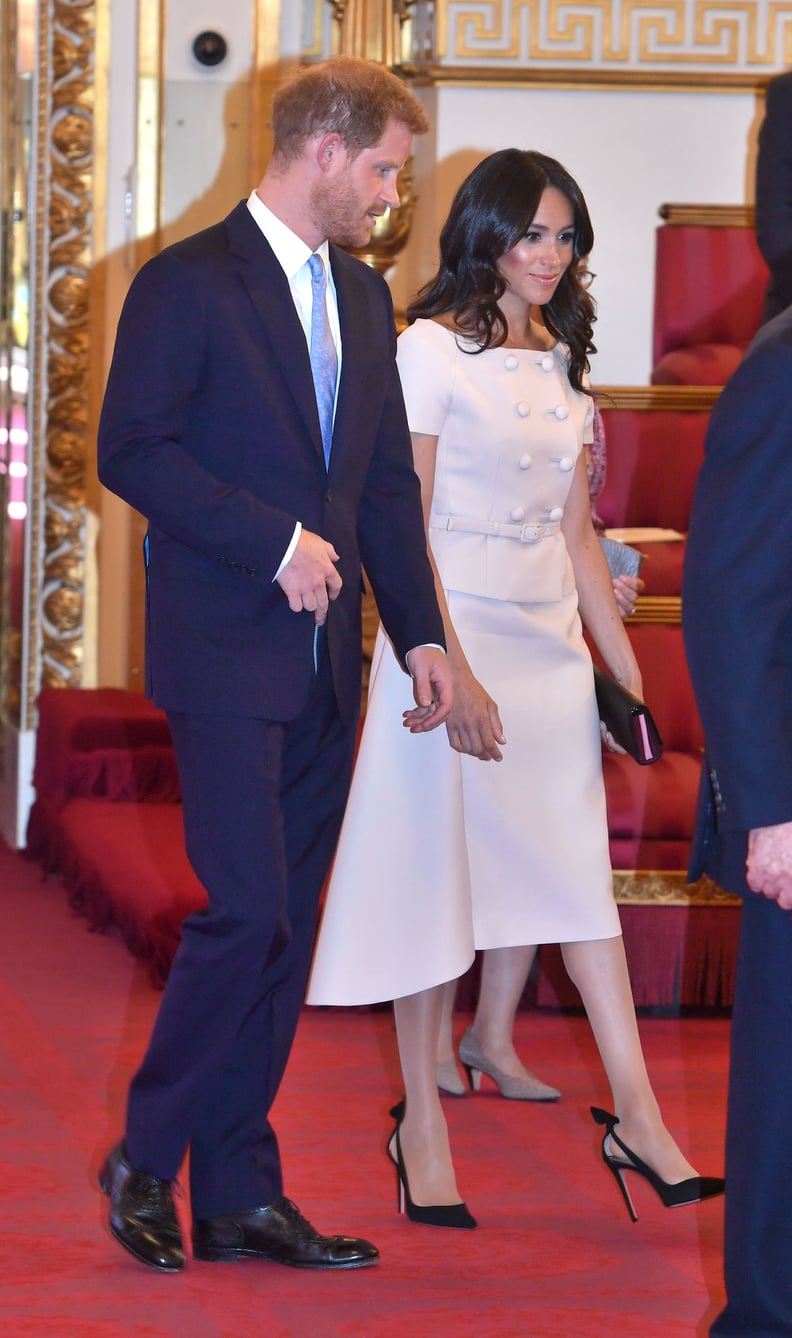 Meghan Markle
Meghan sported a custom Prada suit to the Queen's Young Leaders Awards Ceremony at Buckingham Palace on June 26, 2018.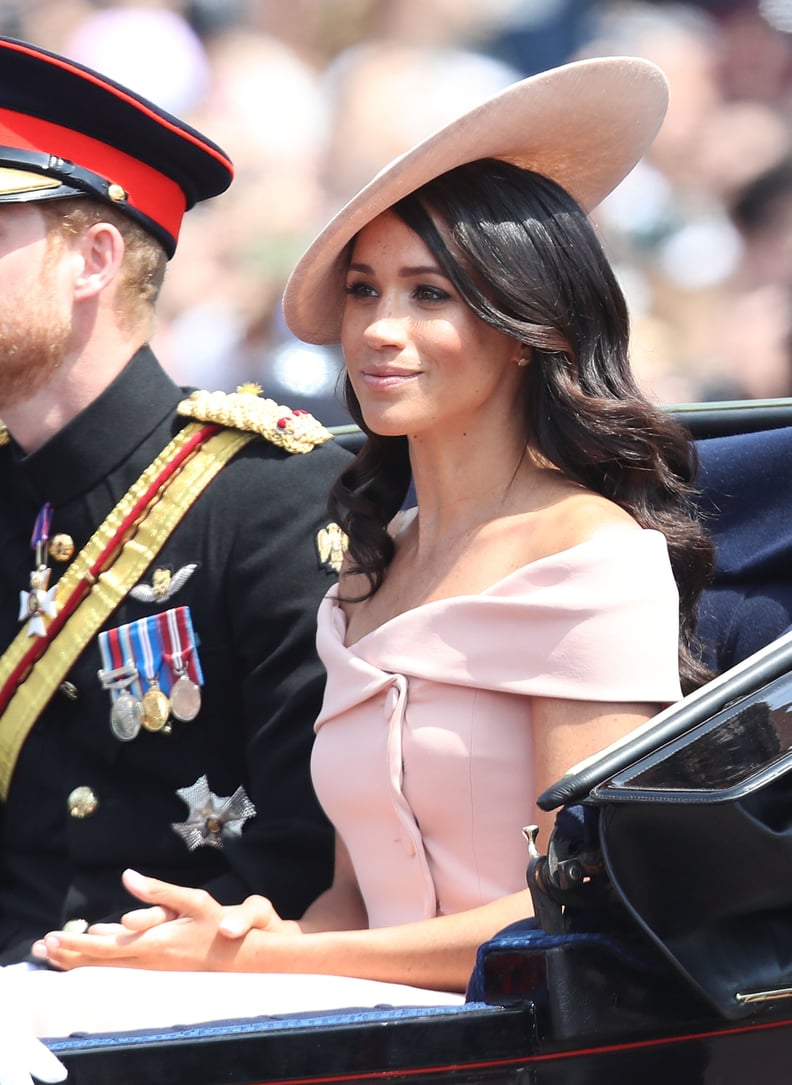 Meghan Markle
The Duchess of Sussex wore a similar design by Carolina Herrera to the Trooping The Colour on the Mall on June 9, 2018.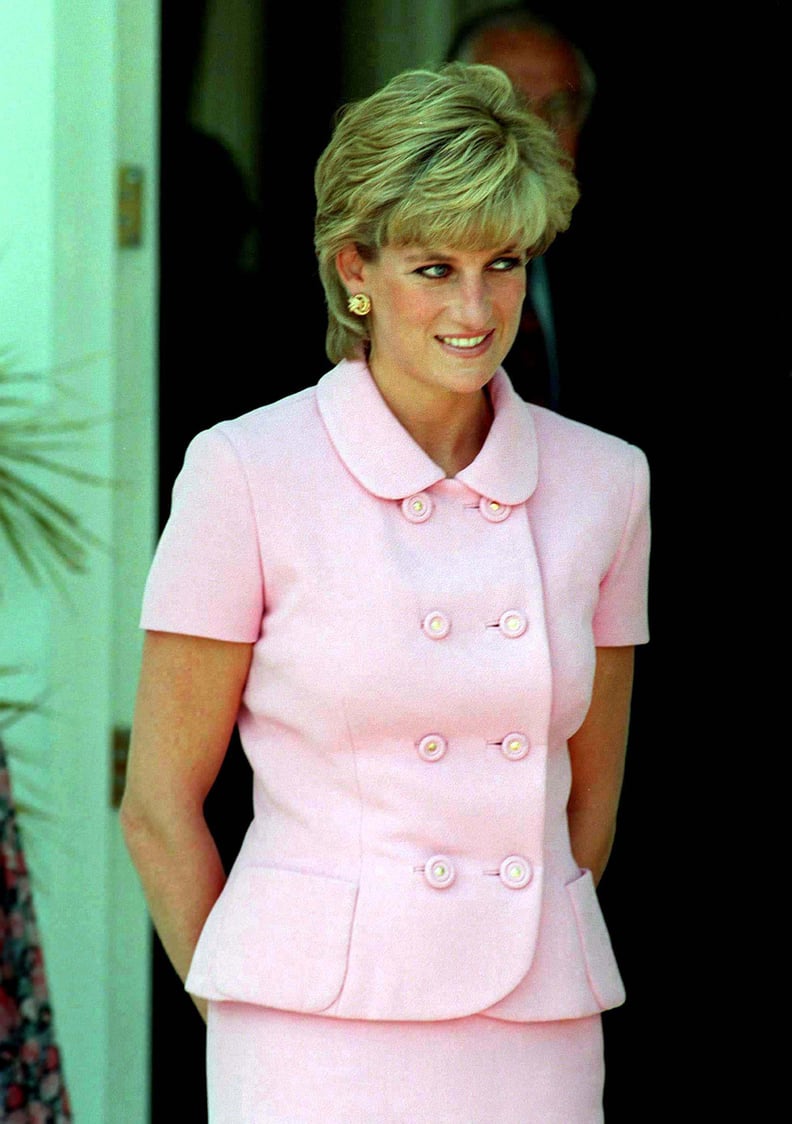 Princess Diana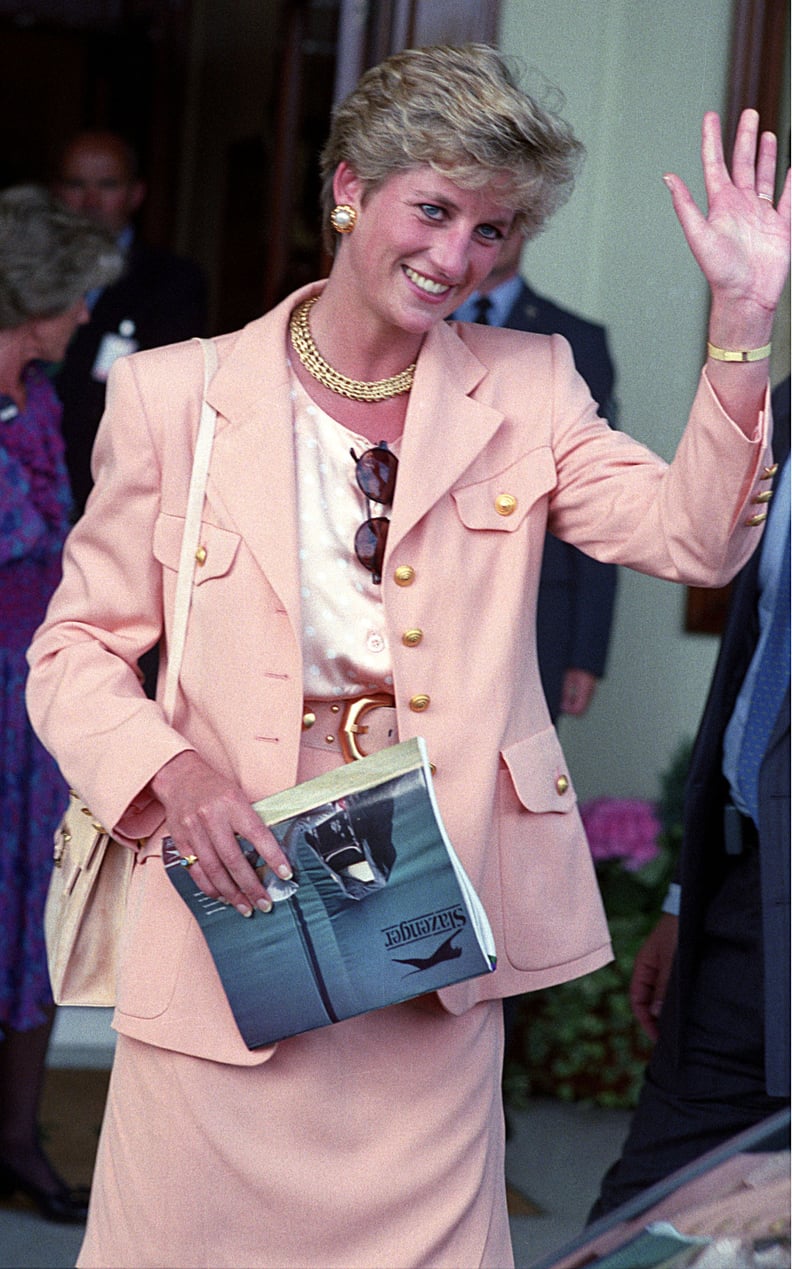 Princess Diana
She also wore another pastel pink suit for the Wimbledon Tennis Mens Final in 1993.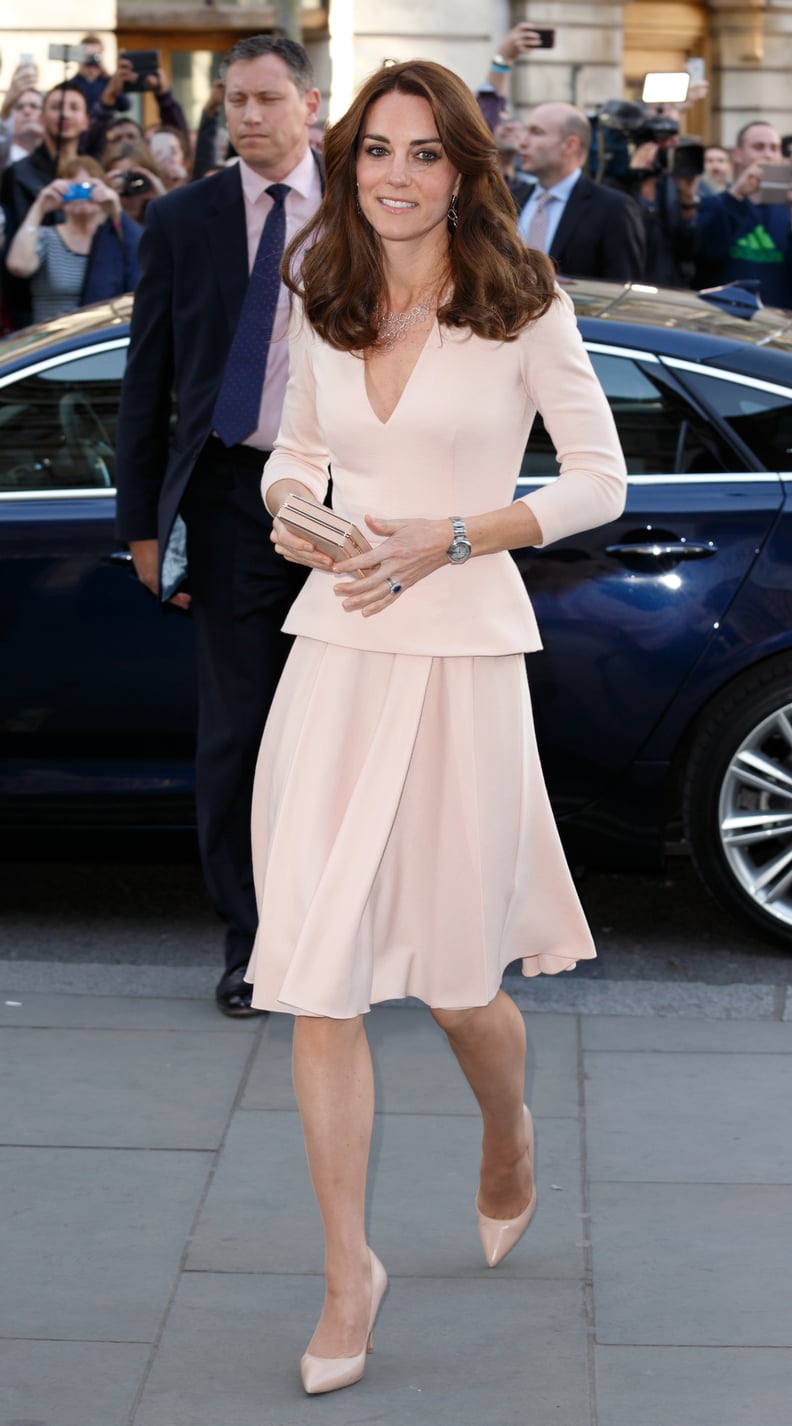 Kate Middleton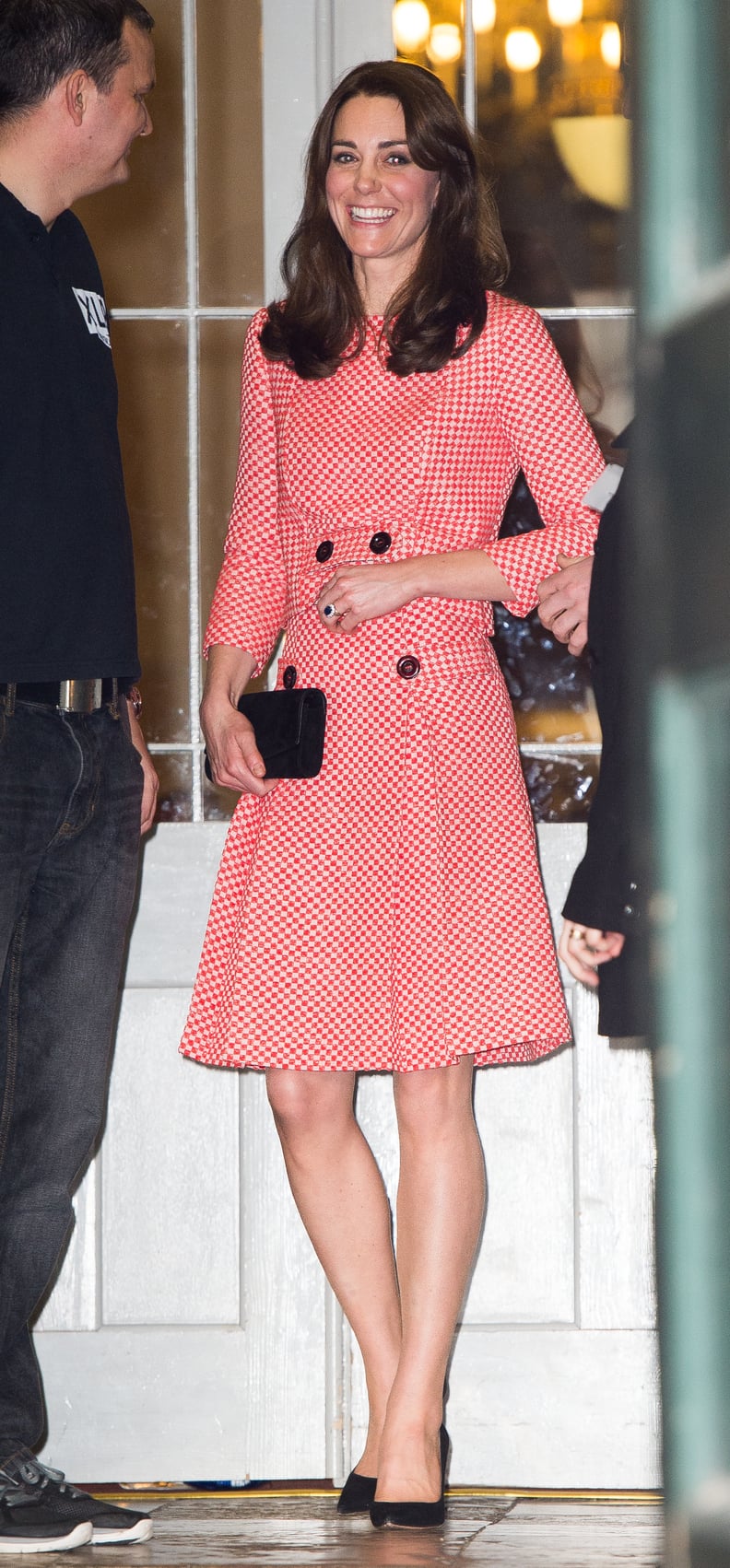 Kate Middleton
She reached for pink suiting again for a visit to the mentoring program of the XLP project on March 11, 2016.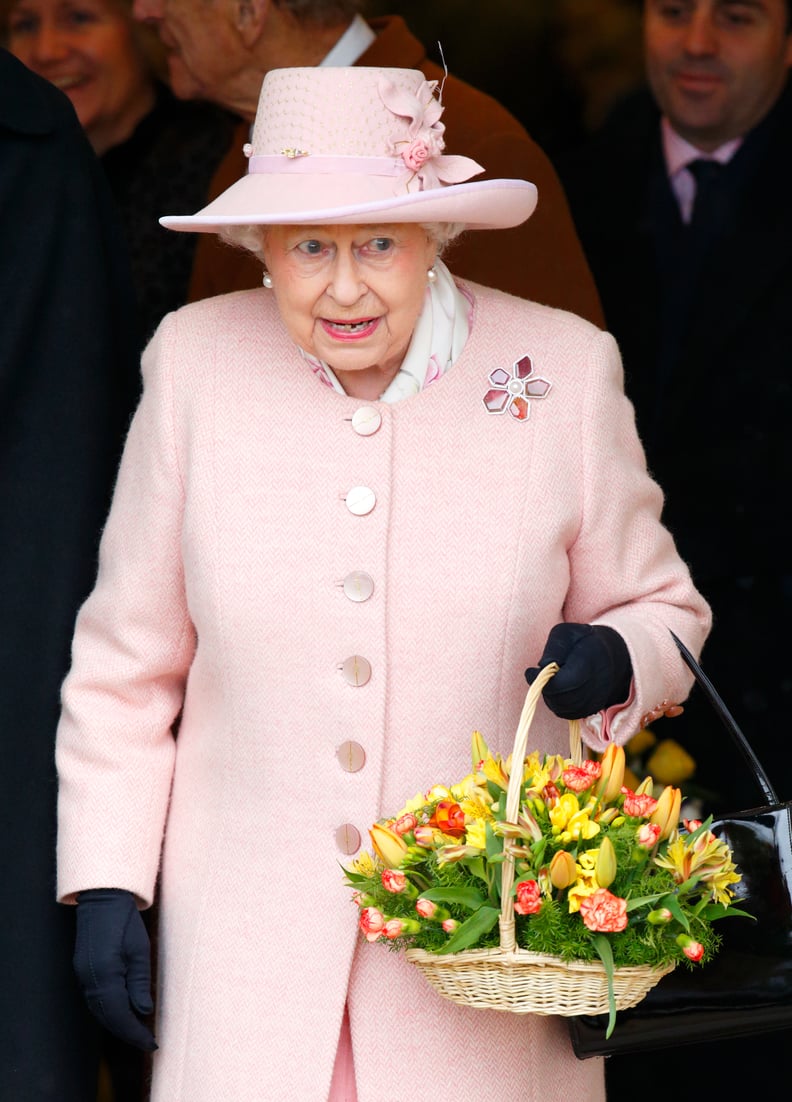 Queen Elizabeth II
The Queen has worn pink suiting several times throughout her reign, including a visit to the church of St. Peter and St. Paul in West Newton in February 2015.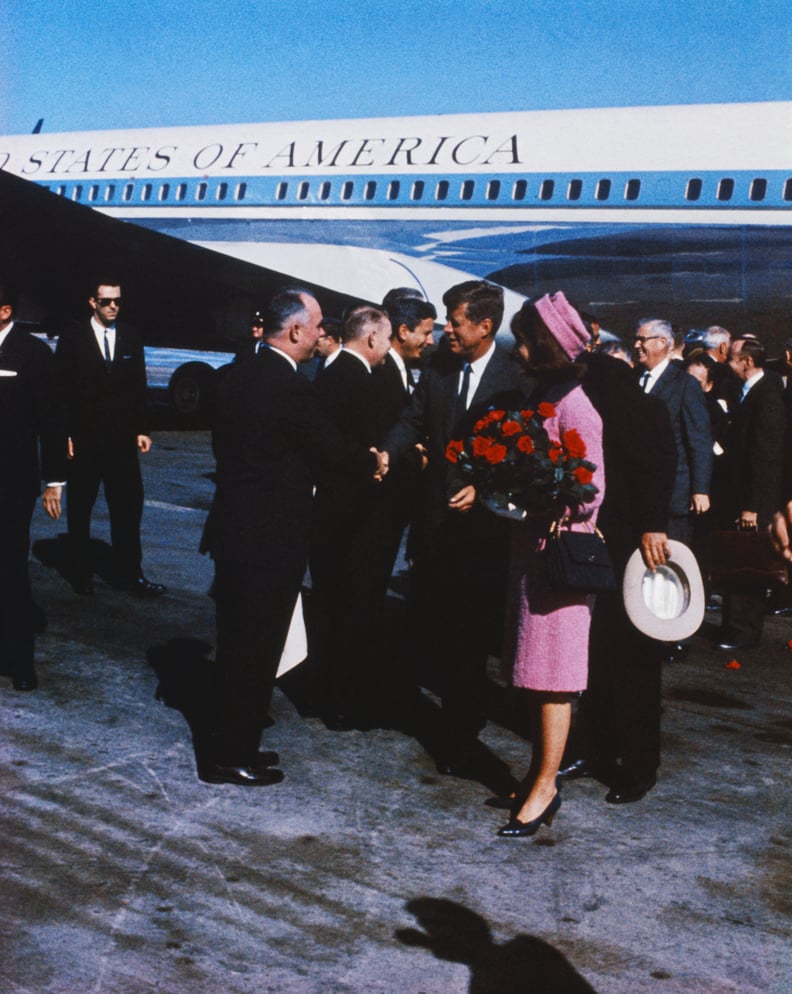 Jackie Kennedy
The former first lady famously wore a pink Chanel suit the day her husband President John F. Kennedy was assassinated in 1963.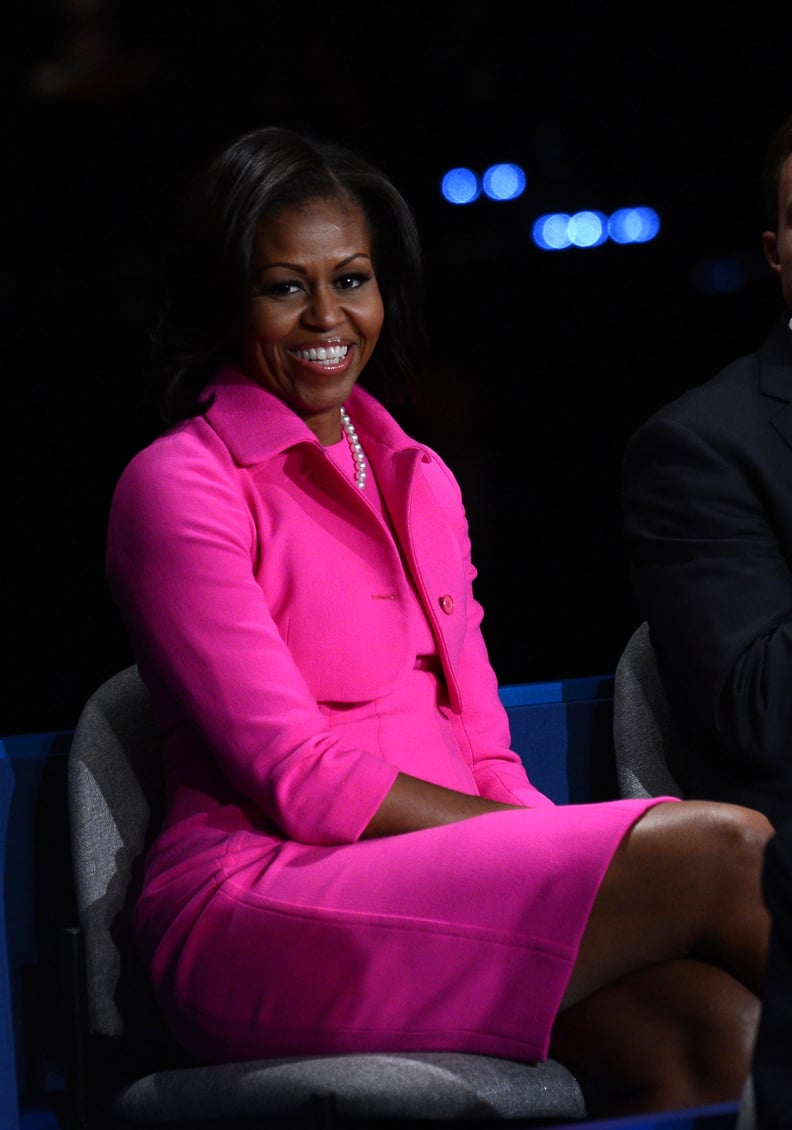 Michelle Obama
Michelle wore a hot pink suit during a presidential debate between her husband President Barack Obama and Mitt Romney in 2012.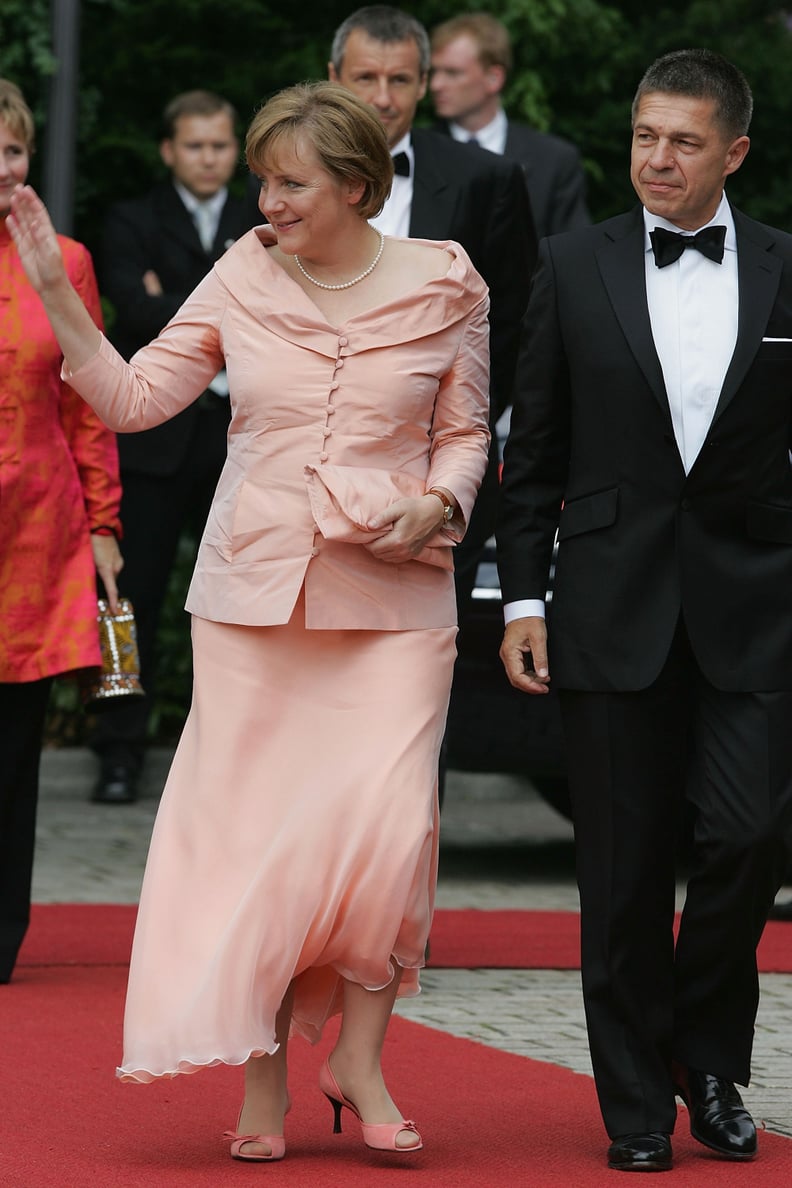 Angela Merkel
The German Chancellor wore an off-the-shoulder pink two-piece to the 94th Richard Wagner Festival in Bayreuth, Germany, in 2005.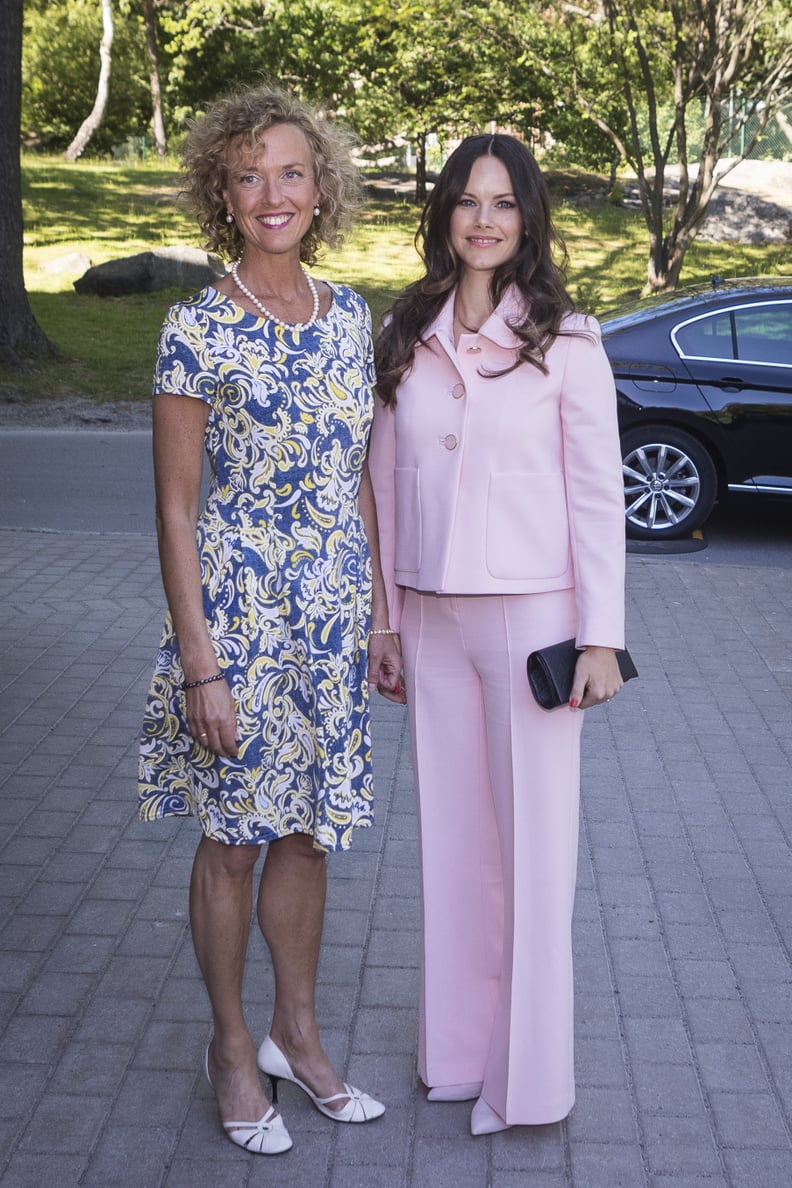 Princess Sofia of Sweden
Princess Sofia of Sweden opted for a pretty pink pantsuit as she attended The Sophia Party and presentation of Medals of Merit to Sophia Sisters in May 2018.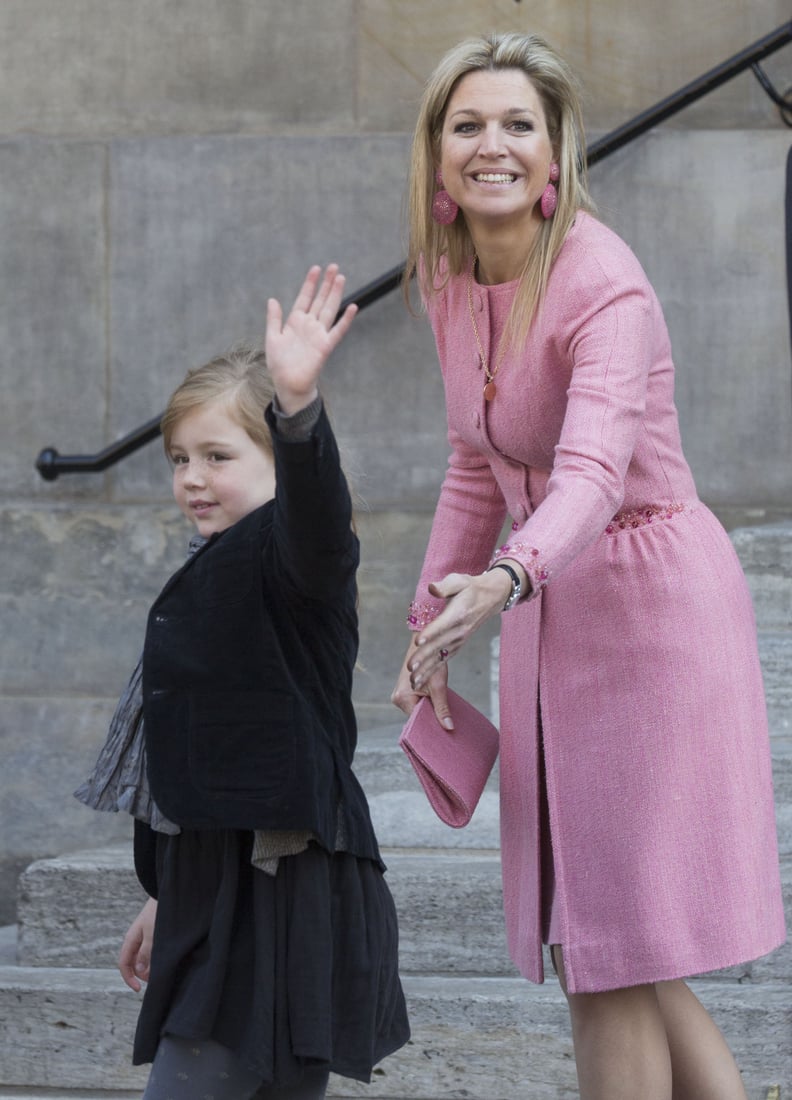 Queen Maxima of the Netherlands
Queen Maxima of the Netherlands wore pink suiting for a royal brunch in May 2013.
Anna Wintour
The editor-in-chief of Vogue sported pink suiting as she received her Dame Commander from Queen Elizabeth II in May 2017.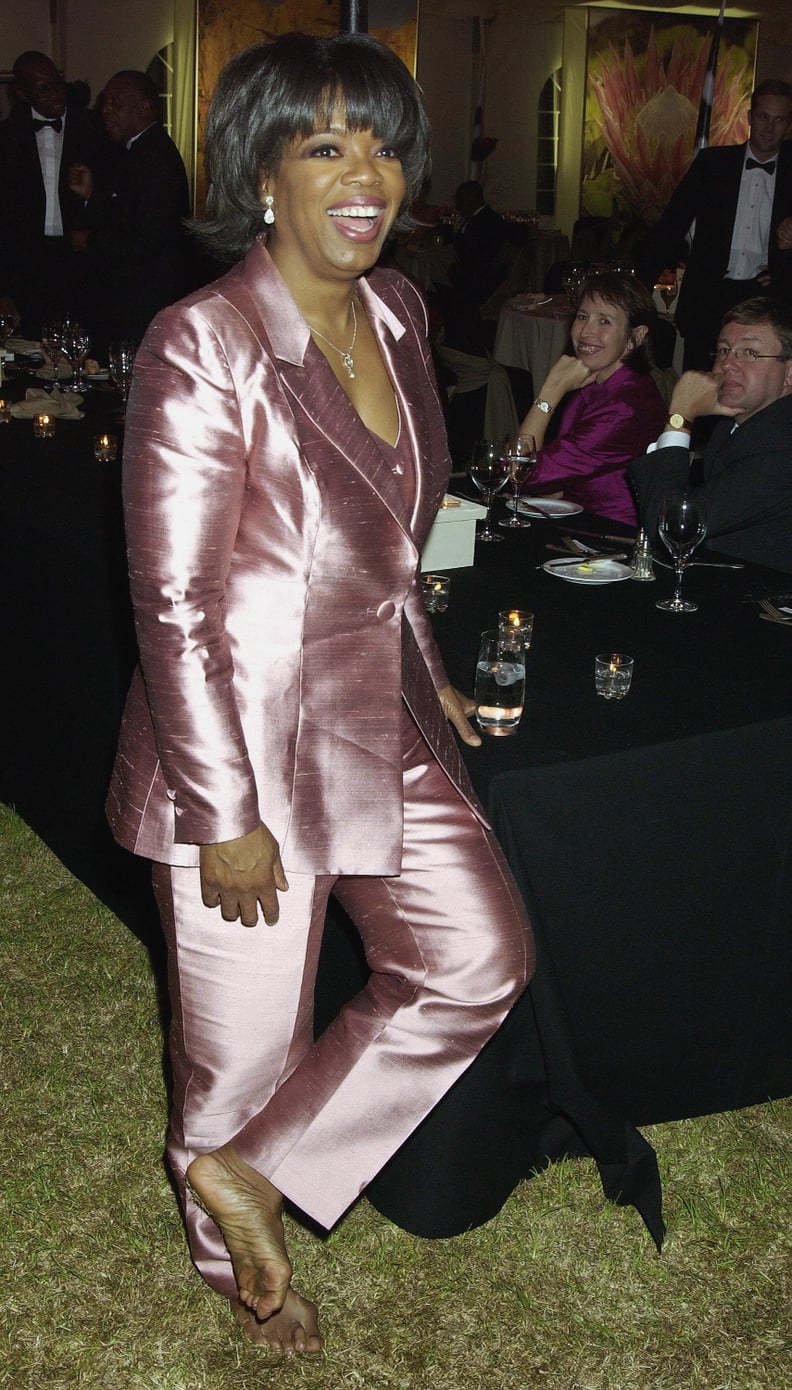 Oprah
The media Mogul rocked a shiny pink pantsuit at the Nelson Mandela Foundation Gala Dinner in 2003.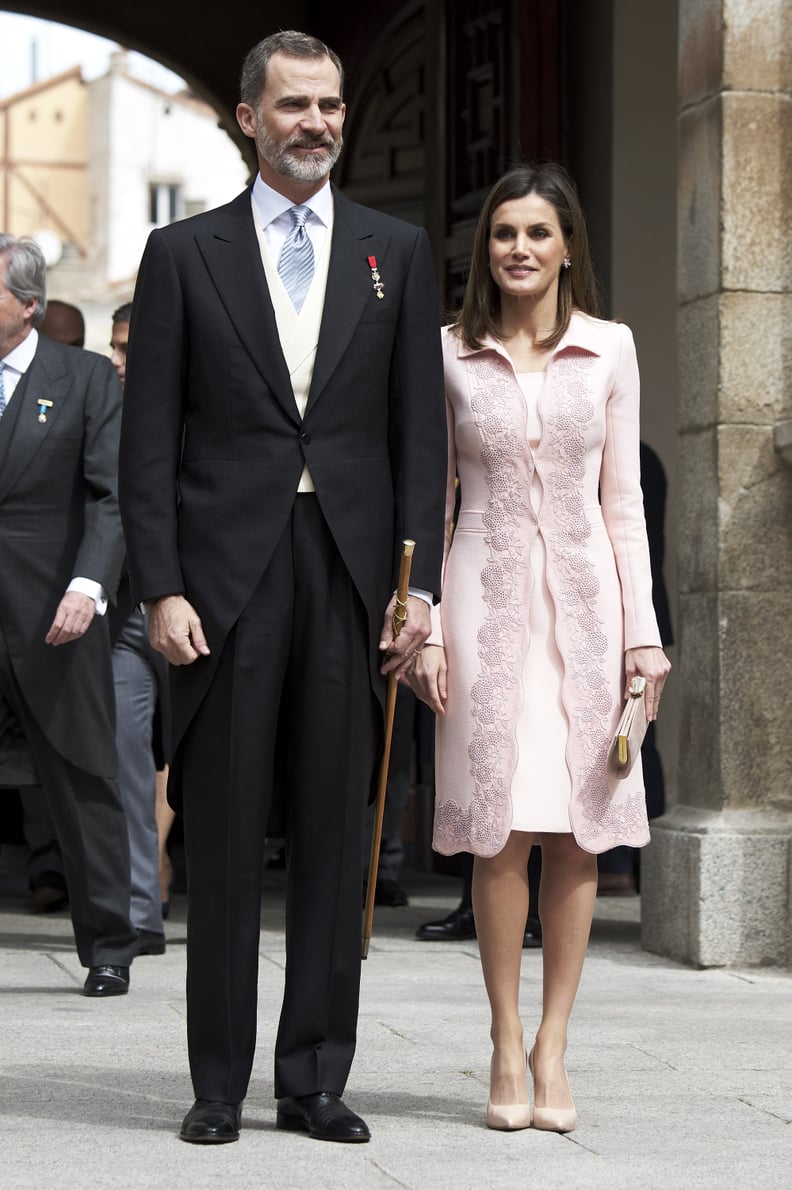 Queen Letizia of Spain
Queen Letizia of Spain looked pretty in pink as she attended the Miguel de Cervantes 2017Õ Awards in April 2018.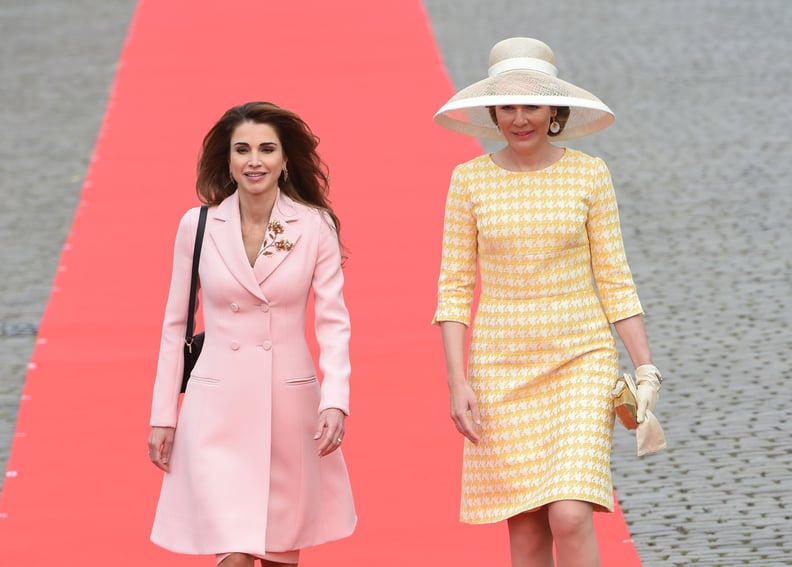 Queen Rania of Jordan
Queen Rania of Jordan accessorized her pink suiting with a floral brooch at a reception at the royal palace in Brussels in May 2016.