Lucky Magazine is one of our favorite sources for great shopping tips. We're thrilled to share this fabulous story from our friends at Lucky!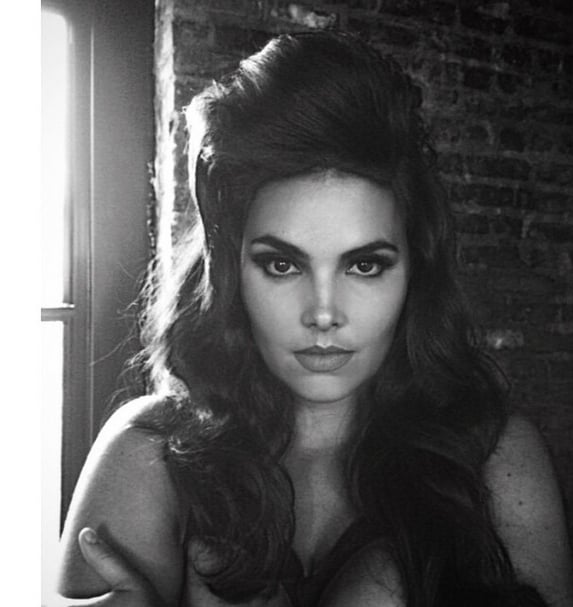 When a luxury tire company releases an annual calendar, you wouldn't assume that top catwalkers like Joan Smalls and Gigi Hadid would be the stars. But Italian brand Pirelli, continuing in its yearly tradition, released its 2015 calendar today—and it's as high-fashion (and risqué!) as ever.
And while Adriana Lima may be on the cover of this year's edition, it's April model Candice Huffine we can't stop talking about. At a size 16, Huffine is the first-ever plus-size model to ever be featured in the prestigious calendar, reflecting how the modeling industry is opening up to include women of all shapes and sizes. (It should be noted that Sophie Dahl, who has been both a plus-size model and a straight-size model, appeared in the calendar in 1998.)
Huffine has already been featured in many fashion editorials and campaigns, but this buzzy new placement means she could soon reach household name status. Most recently, Huffine covered the June 2014 issue of Italian Vogue, which, like the Pirelli calendar, was also shot by Steven Meisel.
Click through to Lucky's slideshow ahead to get to know Candice Huffine, the Pirelli calendar's first-ever plus-size model, from her many fashion editorials to her personal Instagram snaps.
Check out these other great stories from Lucky!
Source: Instagram user candicehuffine; Front Page