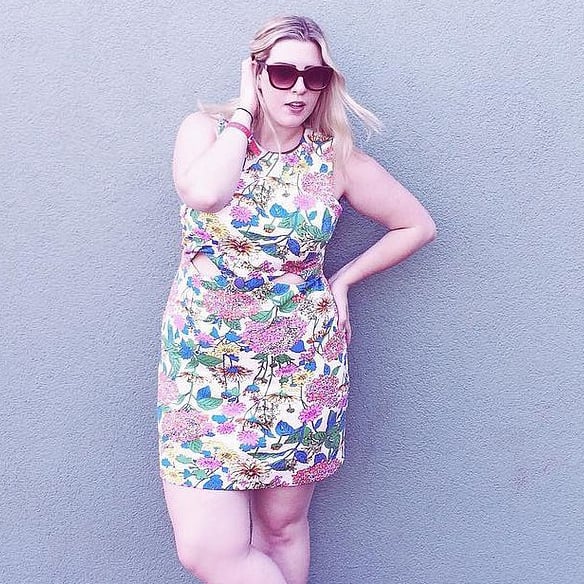 Twitter | KattCupcake
While there's definitely been some progress in the fight for diversity in fashion, there's a long way to go. Case in point? The newest hashtag to take over social media, #ThisIsPlus, calling for even more body types to be represented in media.
Created by A Curvy Cupcake — the same blogger behind #curvee, a brilliant response to Instagram's now-reversed #curvy ban — the latest hashtag is a response to campaigns like Lane Bryant's #PlusIsEqual.
"These campaigns have left a sour taste in the mouths (and fingers) of social media users the world over," says a post introducing the movement. "People are quite rightly asking if style has no size, why are all of the models on the lowest end of plus-size? Where is the size 24 model? The size 32? Where are the women of color? Who is representing the petite among us? Why can't we see a shorter model amongst the 5'8+ leggy ladies? It seems that unless you are tall, white and have [a] flat tummy to complement your size 16 hourglass figure, then plus is NOT equal."
So what is plus-size really? Women all over the world have taken to Instagram to show us. Read on to see some photos as we wait for the fashion industry to make its next move.