Diana, Princess of Wales, was famed for her fashion sense, but she hadn't always been a queen of style. As a teenager, Diana favored pastel sweaters over pretty blouses, floral skirts, neck scarves, and pearls. She was unprepared for her whirlwind induction into royal life in more ways than one and later told her biographer Andrew Morton, "On the day we got engaged, I literally had one long dress, one silk shirt, one smart pair of shoes, and that was it. Suddenly my mother and I had to go out and buy six of everything."
The 19-year-old princess-in-waiting added, "We bought as much as we thought we needed but we still didn't have enough. Bear in mind you have to change four times a day, and suddenly your wardrobe expands to something unbelievable. Hence probably the criticism when I first arrived on the scene of having new clothes all the time." Over the following years, the princess's look evolved, with some interesting tales behind some of her key looks.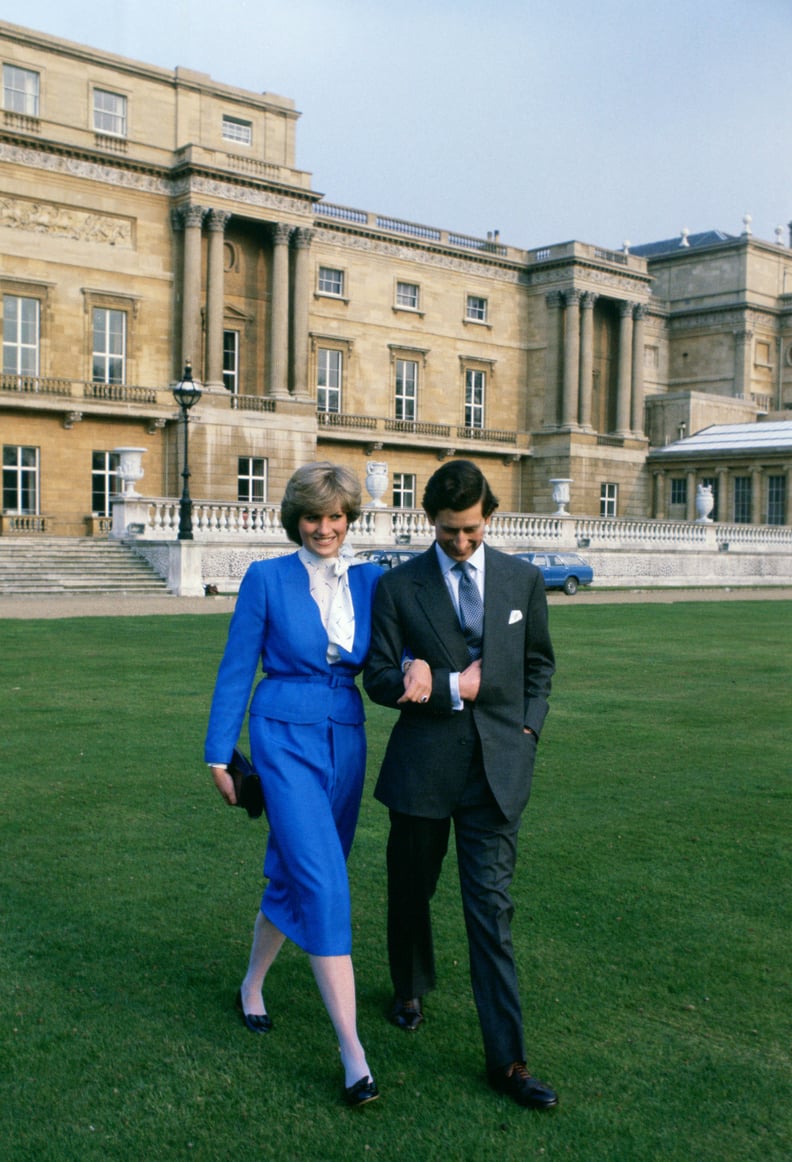 Engagement Outfit
Charles and Diana had been dating for around six months before they got engaged, and although the young heiress was already a household name, there was some confusion when it came to selecting the outfit she would wear to announce her engagement. Royal favorite Bellville Sassoon was earmarked, but the assistant there didn't recognize Diana and she was sent away, and so an off-the-rack outfit was chosen from deluxe department store Harrods instead.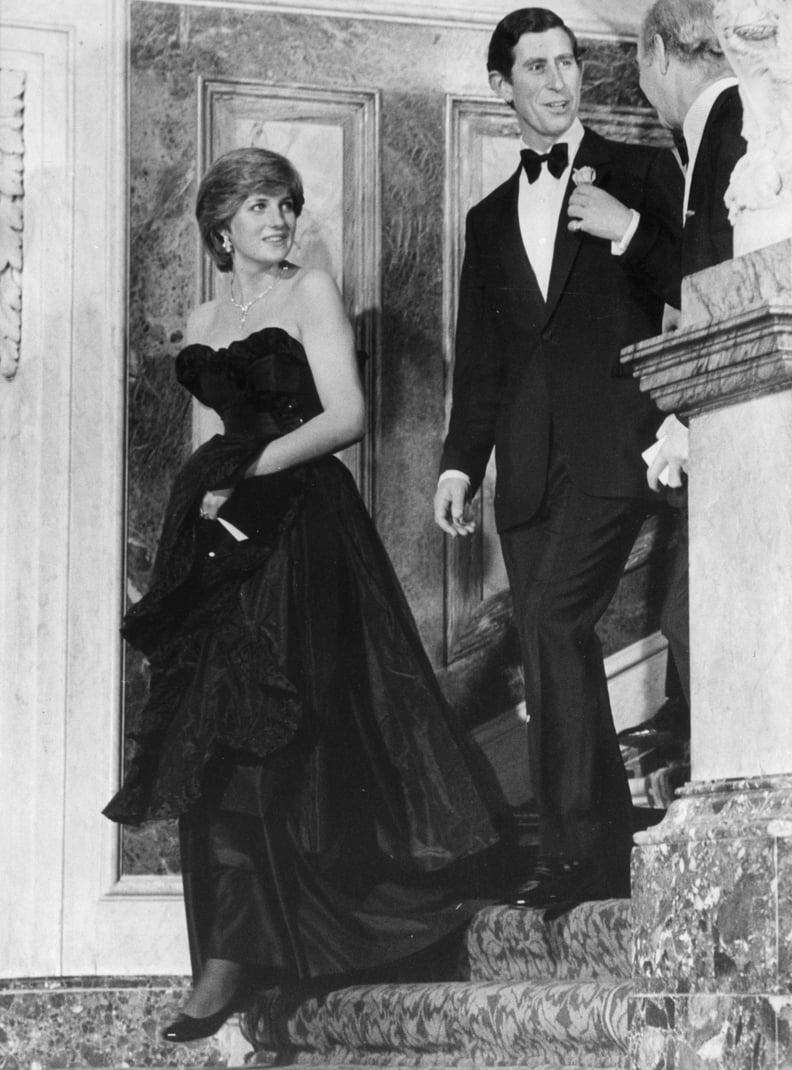 First Royal Engagement
Diana's first official event as a future princess was a charity fundraiser. She selected a divine taffeta gown created by her wedding dress designers, the Emanuels, without realizing she had committed two royal faux pas, for which she was roundly criticized. The first was that she chose a black dress, as she'd not been informed that royal women didn't really wear black, other than for funerals and Remembrance ceremonies. The second is that the neckline was seen as too revealing for a future member of the royal family.
Diana later referred to the night as "terrifying" and "a horrendous occasion," telling her biographer Andrew Morton the reason behind her choice: "Black was the smartest color you could possibly have at the age of 19. It was a real grown-up dress."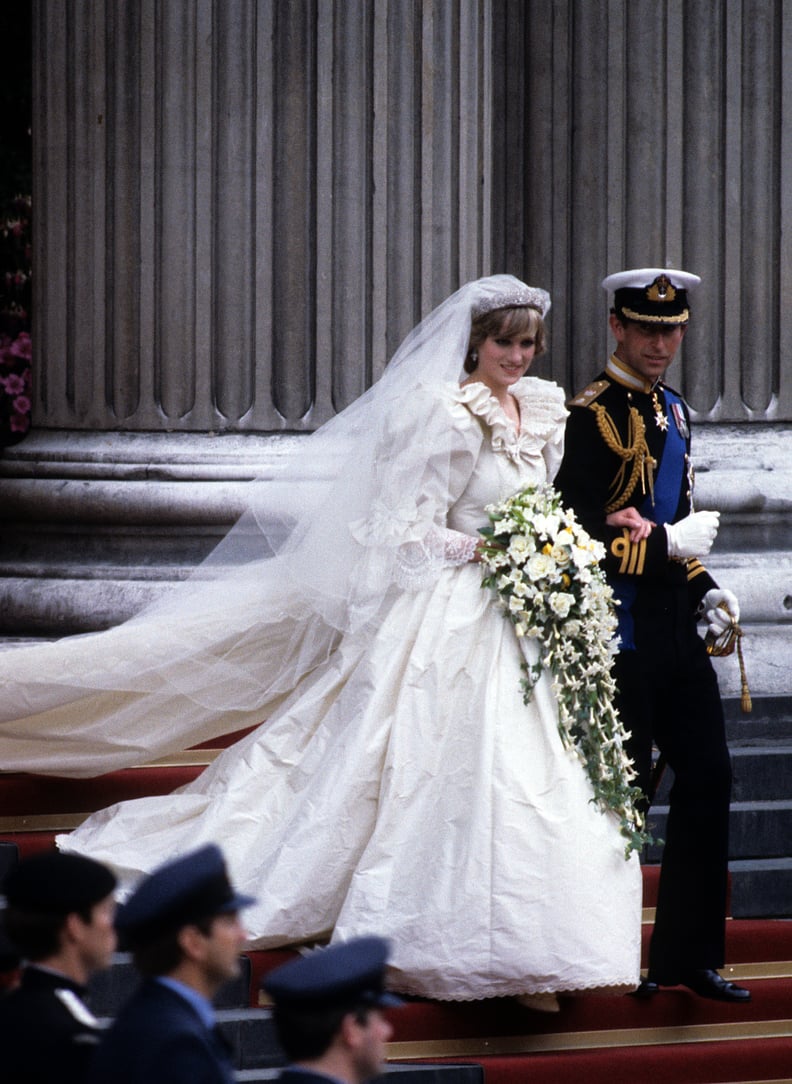 Wedding Dress
Diana wanted a wedding gown that was big and a train that was long. The designer Elizabeth Emanuel later revealed, "We wanted to fulfill people's expectations of what a princess would wear. The ultimate princess dress ever." She added that when Diana was informed the 25-foot train was longer than any other in royal history, Diana was thrilled. The dress featured 10,000 pearls and was stitched inside with a miniature horseshoe for good luck.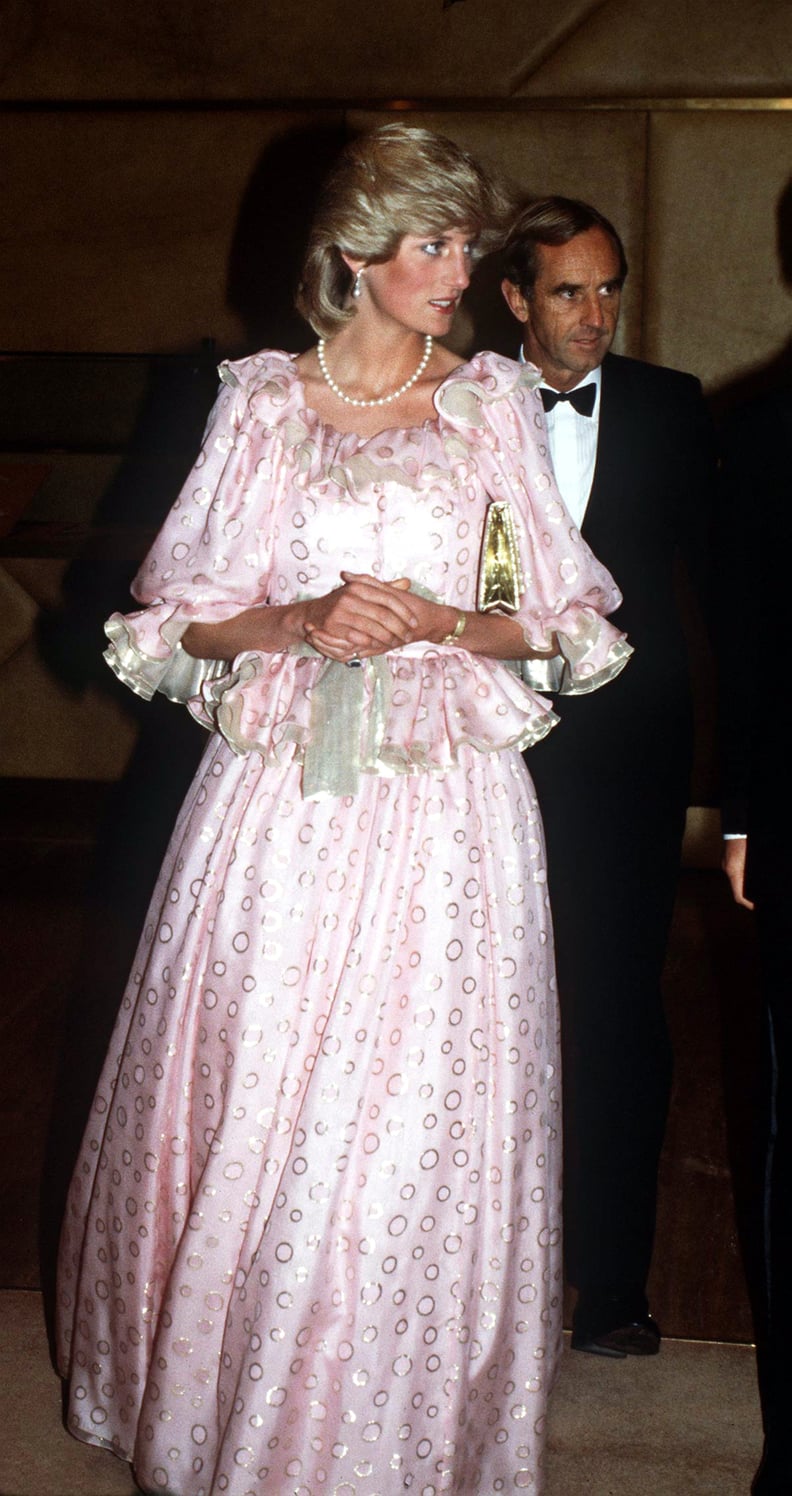 1980s Eveningwear
A typical Diana look in the early years of her marriage was straight from the 1980s princess handbook: clouds of silk, satin, and taffeta and puffed sleeves, ribbons, lace, bows, diamonds, and tiaras. In her first year as a princess, Diana was put in touch with then Vogue Deputy Editor Anna Harvey, who set her on the path that she later developed further on her own.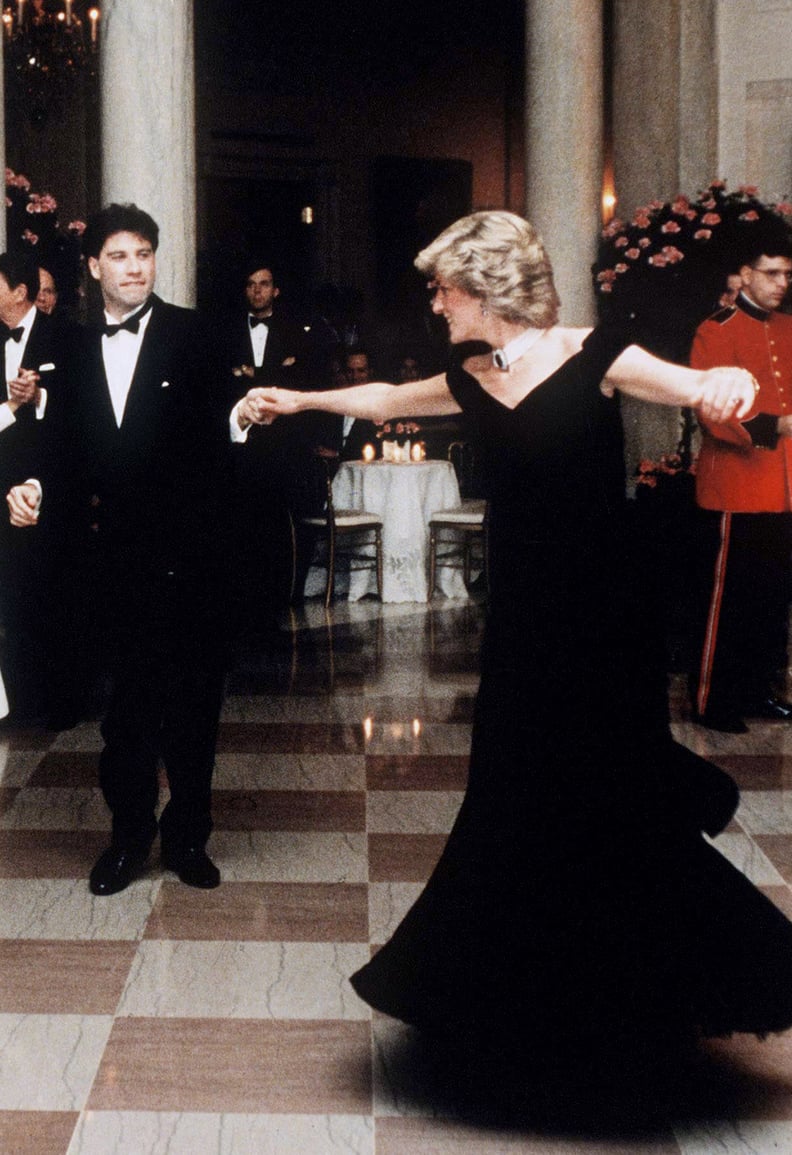 Dancing With a Movie Star
Diana visited Washington DC in 1985 and took a turn on the dance floor with one of Hollywood's hottest stars at the time: John Travolta. The iconic image flew around the world, and the Victor Edelstein dress later sold for £240,000, or $310,938.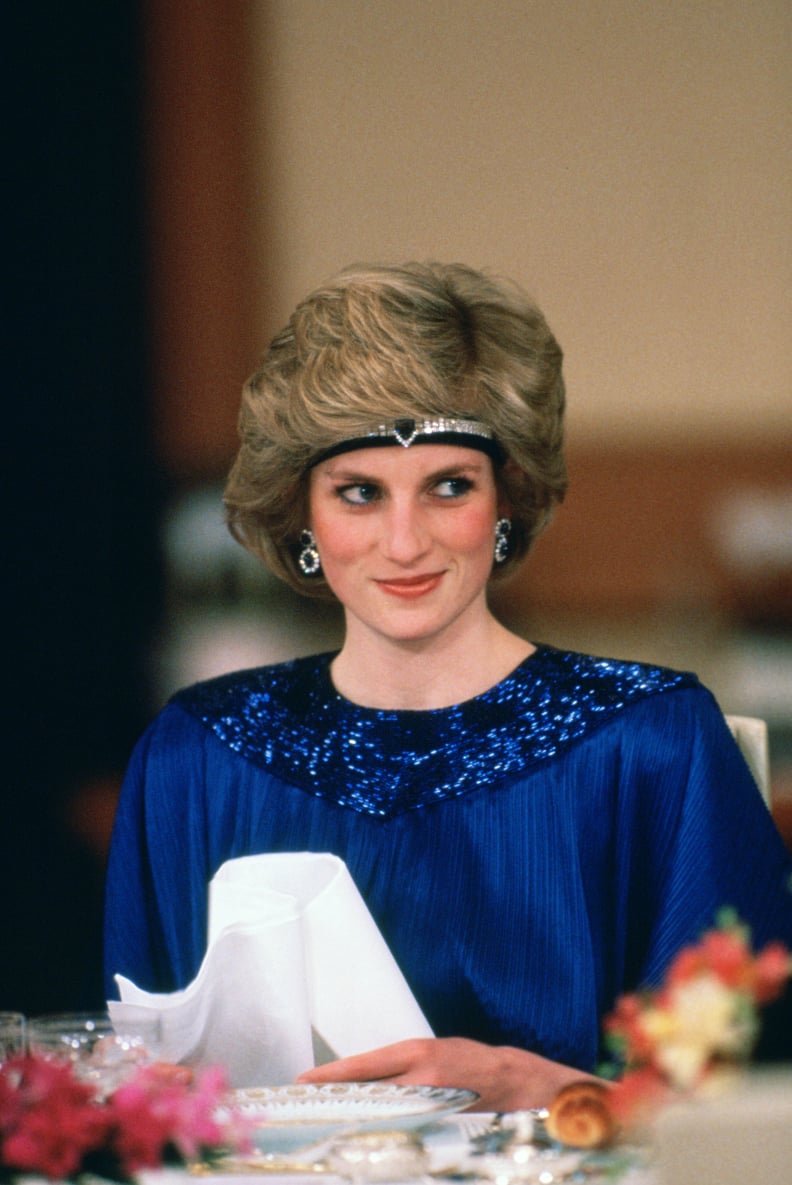 Pushing the Boundaries
As Diana found her feet, her style evolved in the latter half of the '80s, and the princess dove headlong into high-octane glamour. She favored sequins, bright colors, and shoulder pads — as well as reworking more than one piece of royal jewelry into a jewel-encrusted headband.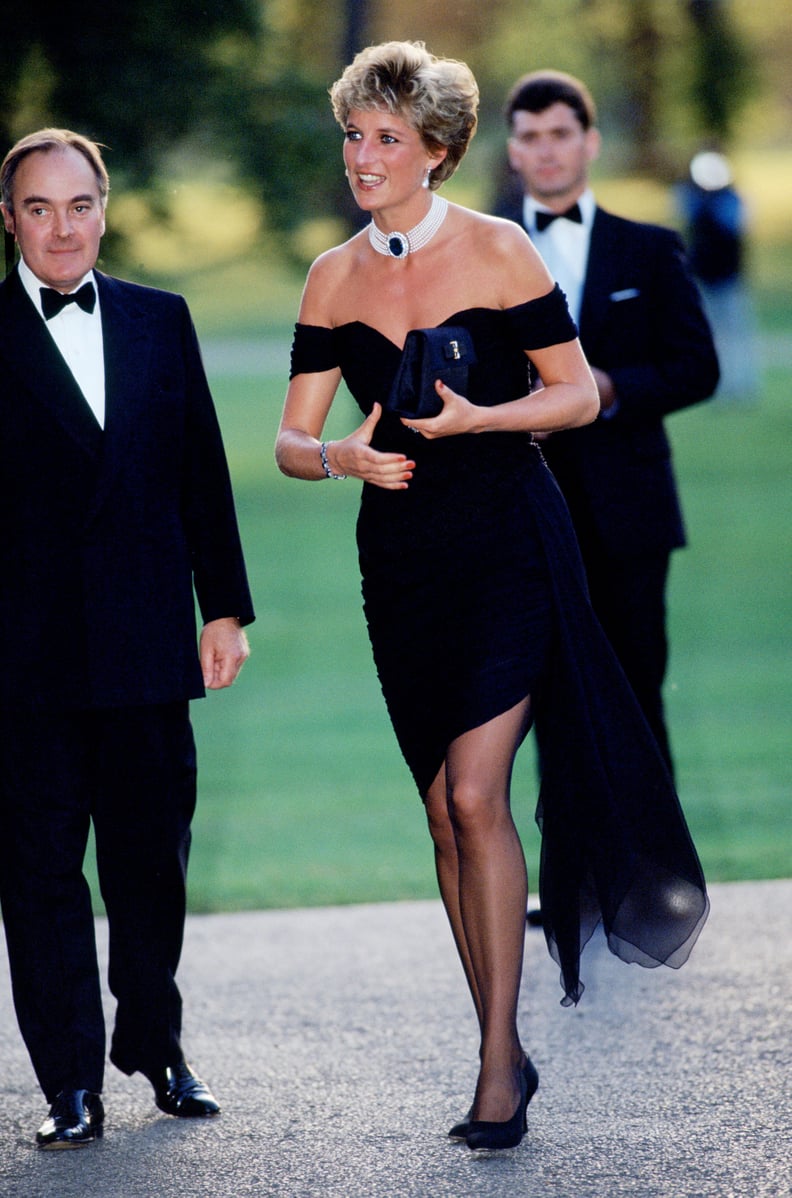 The "Revenge" Dress
So-called during the infamous "War of the Waless," when Charles and Diana's feuding became public and both gave revealing TV interviews giving their sides of the story. On the night Charles's interview was televised, Diana turned up to a charity gala in a high-cut, low-cut Christina Stambolian cocktail dress and was splashed all over the front pages the following day.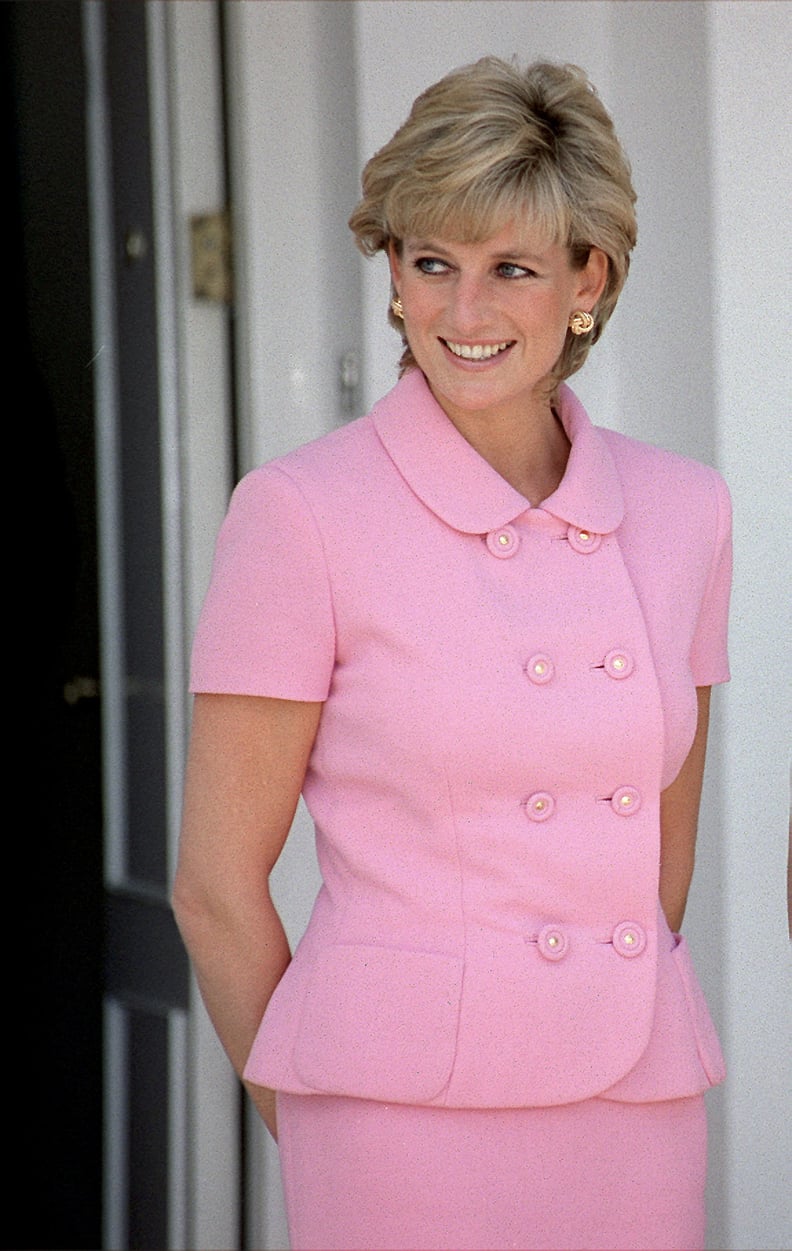 A Fresh Start
In the '90s, Diana started stripping away her royal accoutrement and favored a sleek, pared-down look with clean lines, simple colors, skirt suits, and smart cocktail dresses. The princess started wearing big-name designers such as Versace and Chanel.