Rachel Zoe Has a Vision For Her Brides — and It Doesn't Include Sneakers
Rachel Zoe has a vision for her bride, and you can see that clearly in her first-ever wedding collection. On Sept. 5, the designer debuted a variety of dresses that are, in her own words, "classic and elegant with a subtle twist." She took a sophisticated and minimalist approach to creating her bridal looks, which range from a one-shoulder ruffled number to a long-sleeved gown. There's even a pantsuit option. The sleek, modern styles speak to Rachel's "you wear the dress, not the dress wears you" mentality.
When we chatted with Rachel, we picked her brain about the new collection and she offered up her own personal bridal fashion tips as well. Given her industry experience as a past stylist and now as a successful designer, Rachel definitely had plenty of wisdom to share. Read on to see what she had to say and then shop her bridal dresses online.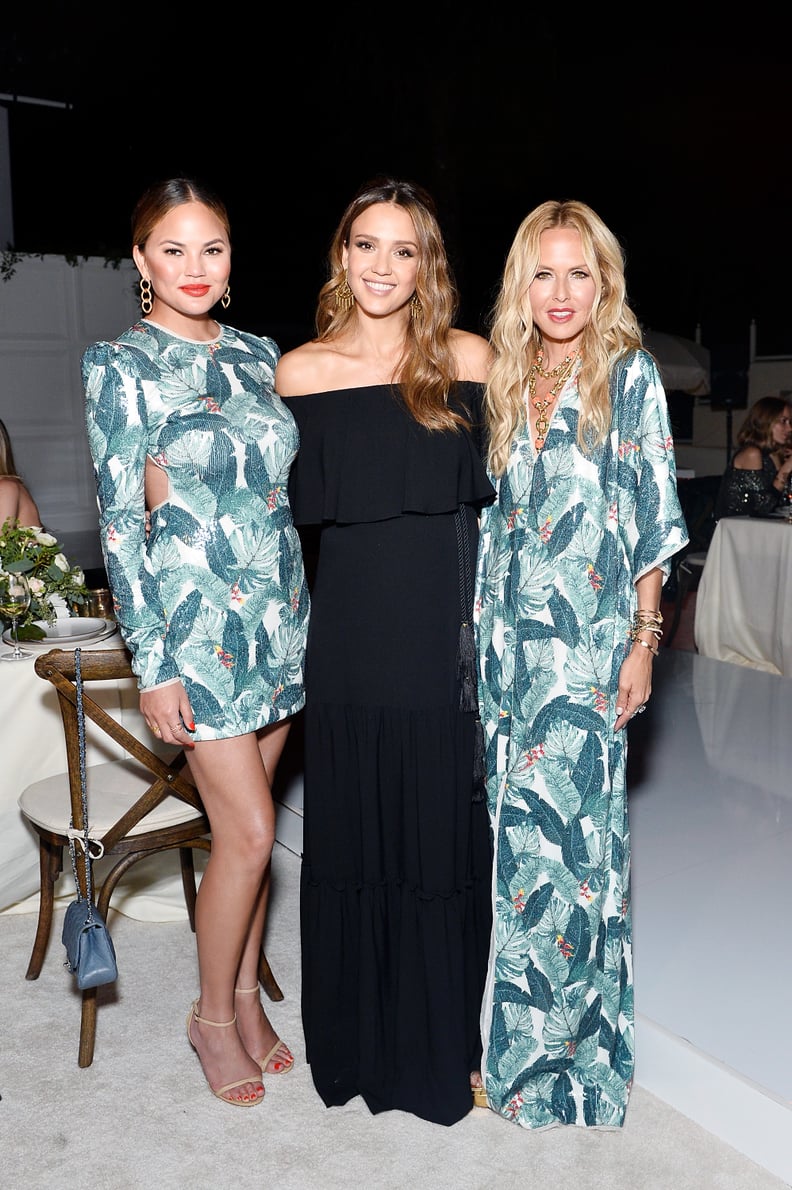 The Exact Moment Rachel Wanted to Create a Bridal Collection
"About seven years ago. One of my best friends was very much a modern bride and she didn't want to look at a thousand dresses and do 20 fittings. She loved a dress in my collection that I had done in red, so I re-created it for her in white. It was like one and done — and that was the dress she got married in. [The moment] really stuck with me because I thought, 'What an incredible honor. She's going to look at this dress for the rest of her life.' That was a really special thing and if I can continue to be a part of that in any way, it would be amazing."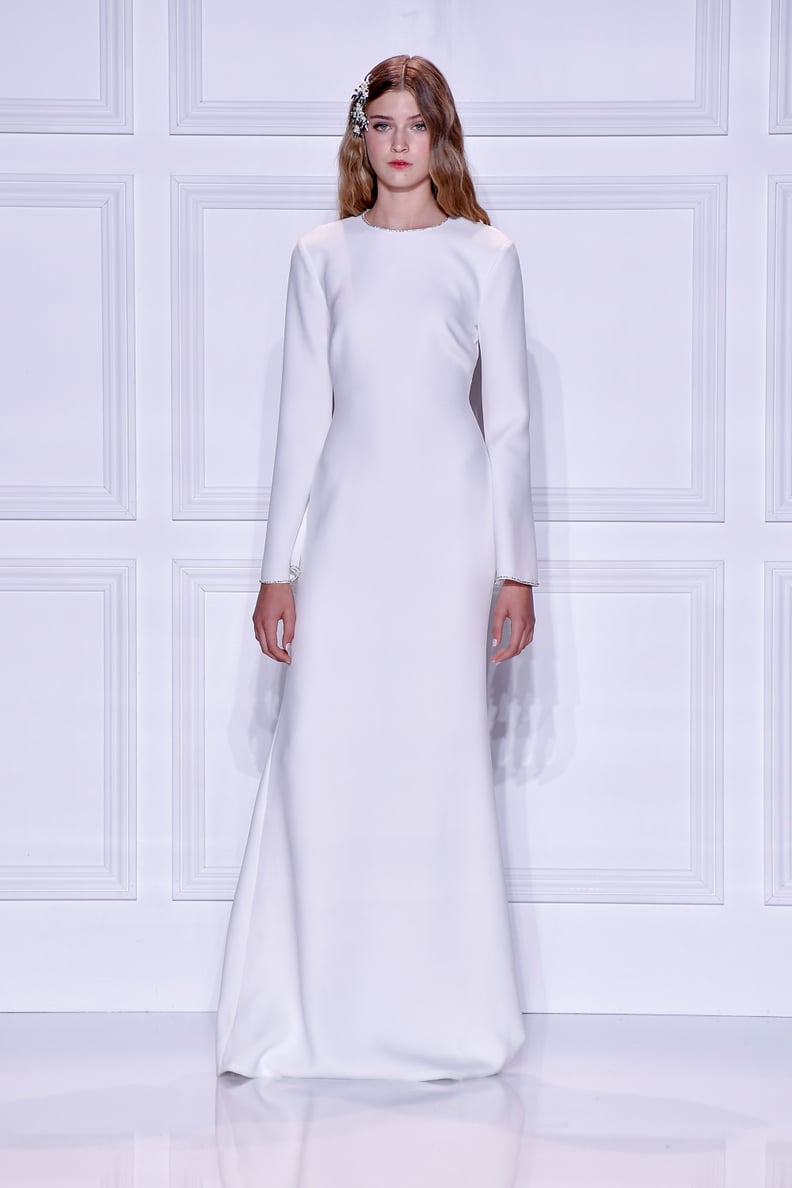 The 1 Dress From Her Collection That Looks Good on Everyone
"I've tried [this dress] on so many people during fitting and it looks really beautiful on everybody."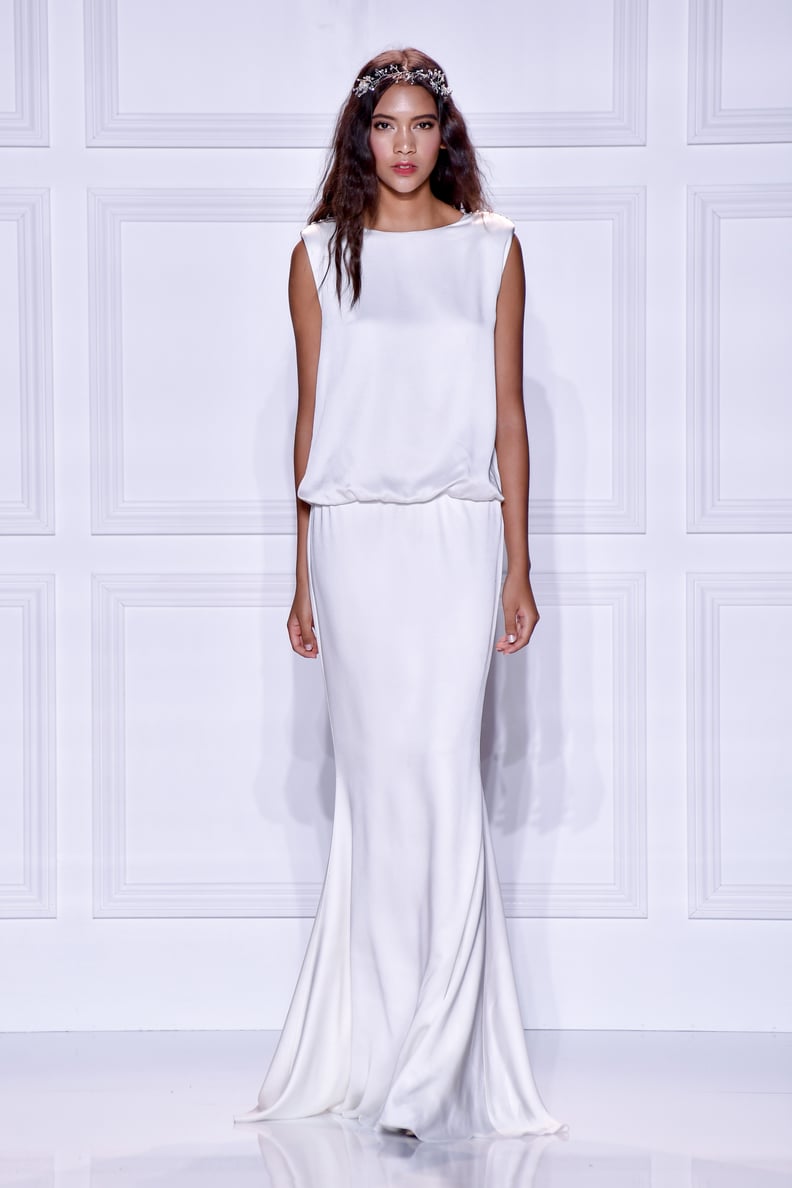 What Rachel Thinks About Wearing Sneakers With Wedding Dresses
"I mean, me personally, I would never do it. But I think to each his own. I think if you're the bride, it's your day and you can do whatever you want."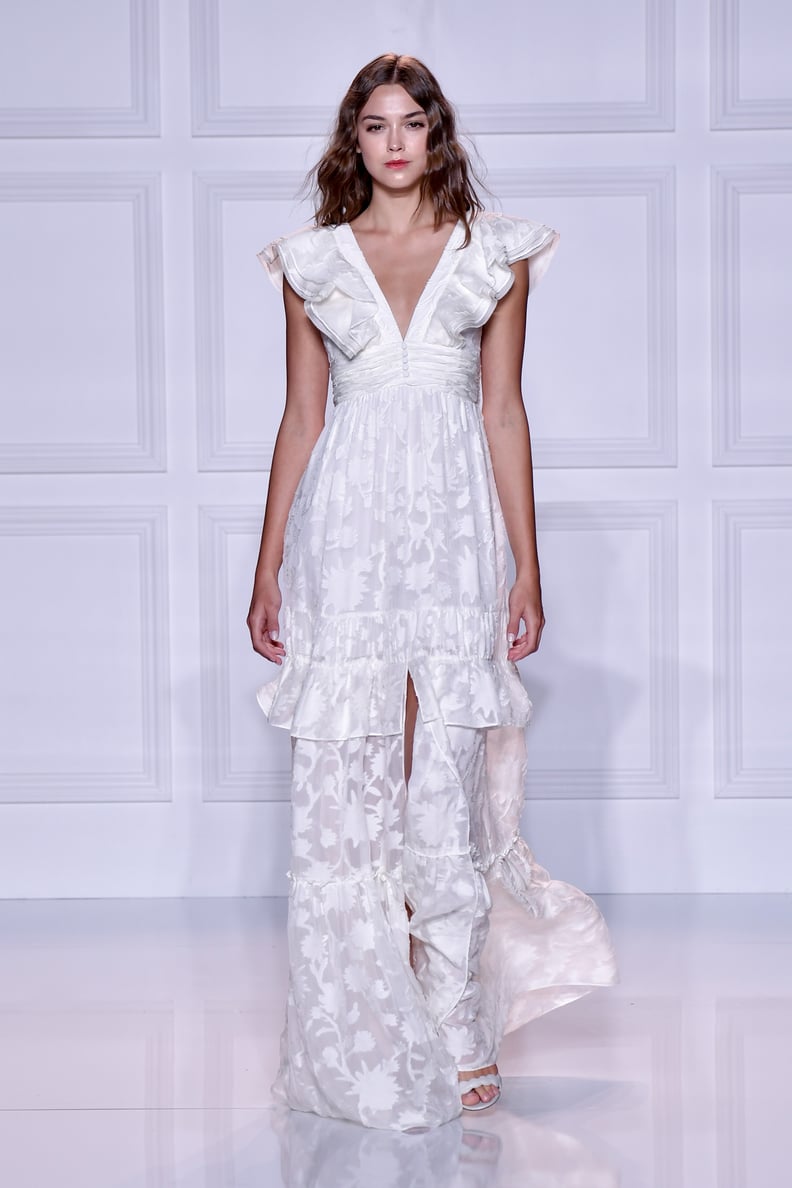 Rachel's Advice For Wearing Heels
"I really believe in 'don't ever wear your shoes for the first time on the wedding day.' You really need to break them in and I think you need to put things inside the shoes to make them more comfortable. I also suggest a platform, even if it's not visible. It can be an inner platform because the angle of your foot will be so much less severe and you'll be more comfortable throughout the day."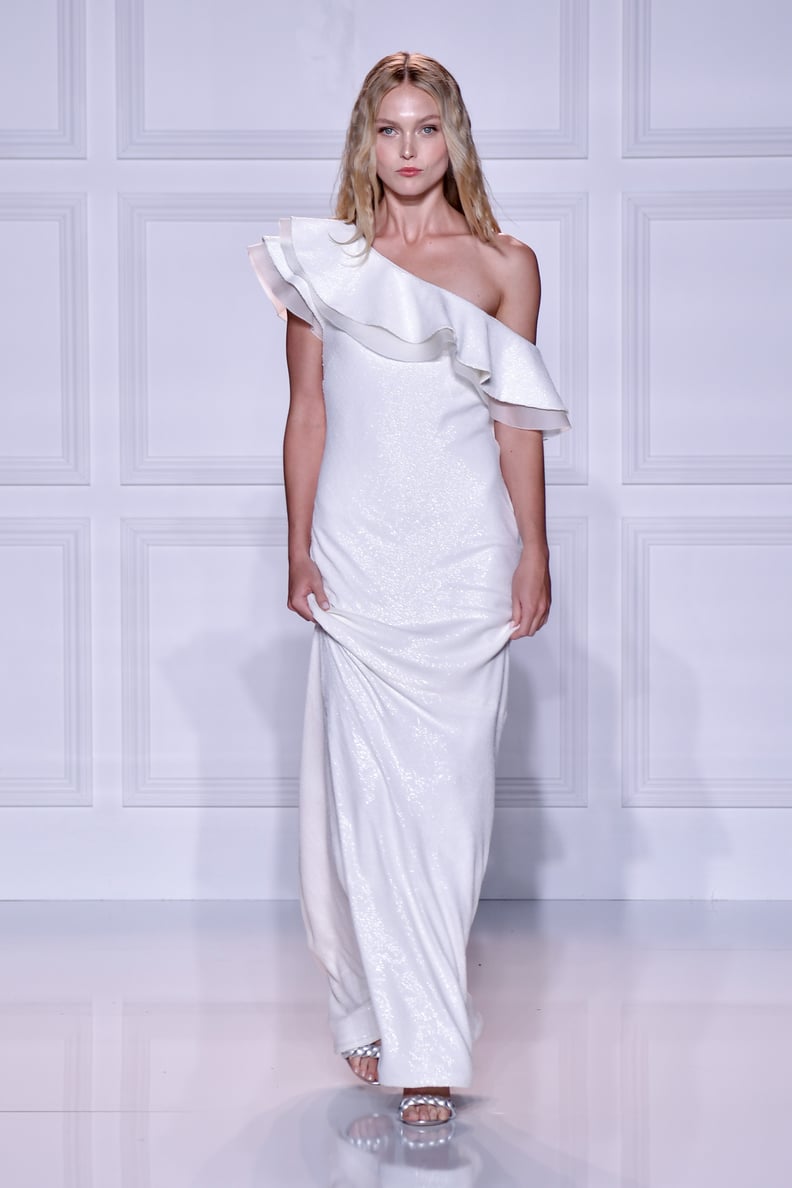 Rachel's Predictions For the Bridal Trends of 2018
"I love ruffles and I never get tired of them. I like the soft femininity and it feels ethereal. I also love something that's very classic. What I'm seeing more and more is brides wearing slip dress styles as opposed to a full body, full skirt, and big gown."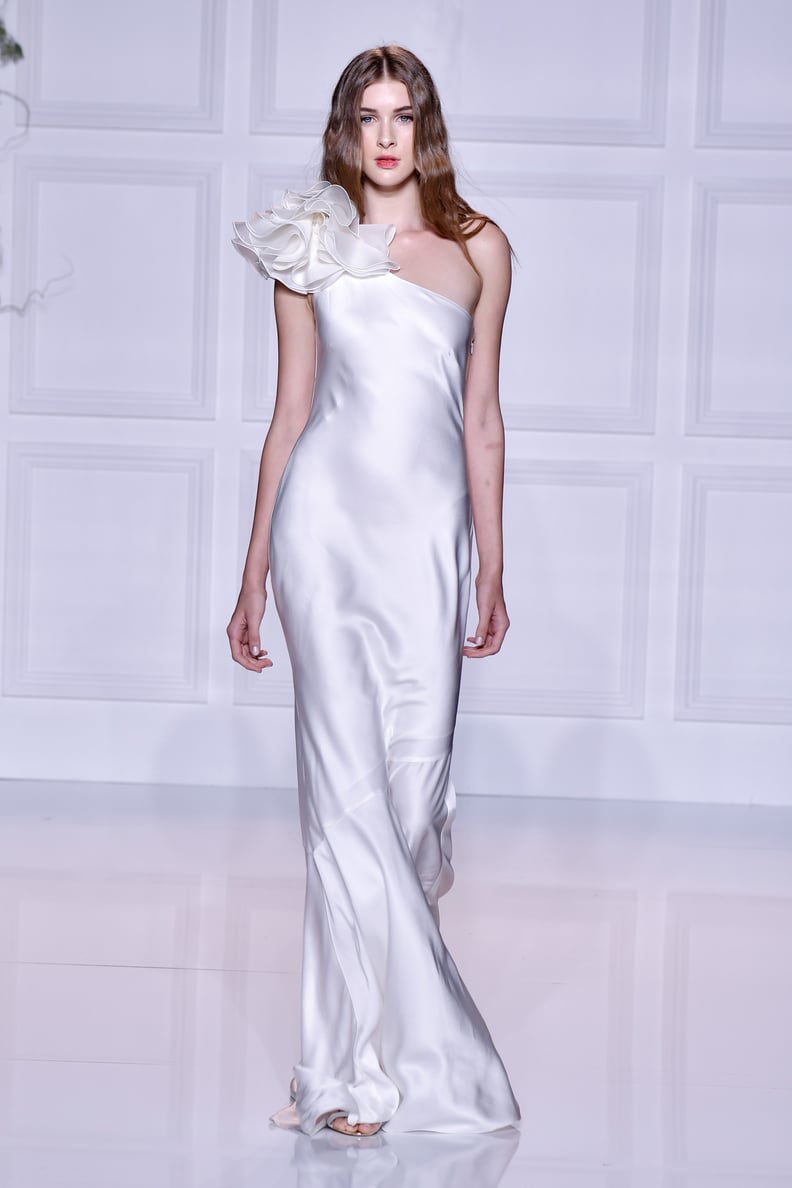 The Celebrity She Would Call the "Rachel Zoe Bride"
"Amal Clooney, because she always looks so strong and effortlessly elegant."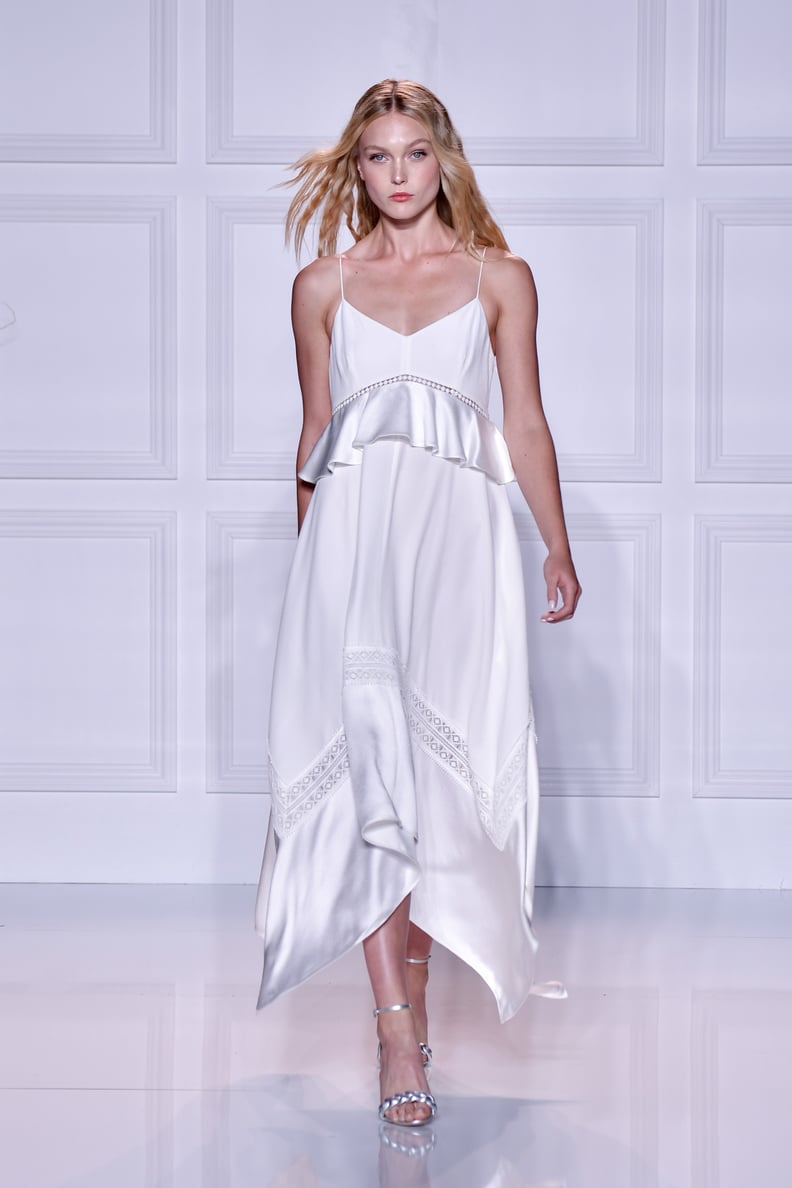 See More Looks From the Collection