Nina Garcia Predicts Oscars Night's Red Carpet Looks
There's no denying this award season has left us filled with fashion envy, which is why we partnered with JCPenney and Nina Garcia, JCPenney's style voice, to share how you can bring the looks home.
Nina Garcia knows that stepping onto the red carpet is all about making a statement. We asked her what she's predicting for Oscars night, and she "foresees a lot of sheer fabric, bold colors, metallic shimmer, and muted midtones — all grounded with black, white, and silvery hues." While this award season has seen a lot of these trends already, we should see the stars elevate their looks for the Academy Awards, but that's not to say we can't see some hot trends at the Oscars: "I'm also expecting to see the pantsuit trend hit the carpet this time around. As Emma Stone demonstrated at the Globes, a long gown isn't the only option to get a captivating red carpet look."
Keep scrolling for thoughts from Nina on what we've seen trending on the red carpet, along with tips for bringing the styles into your closet.
01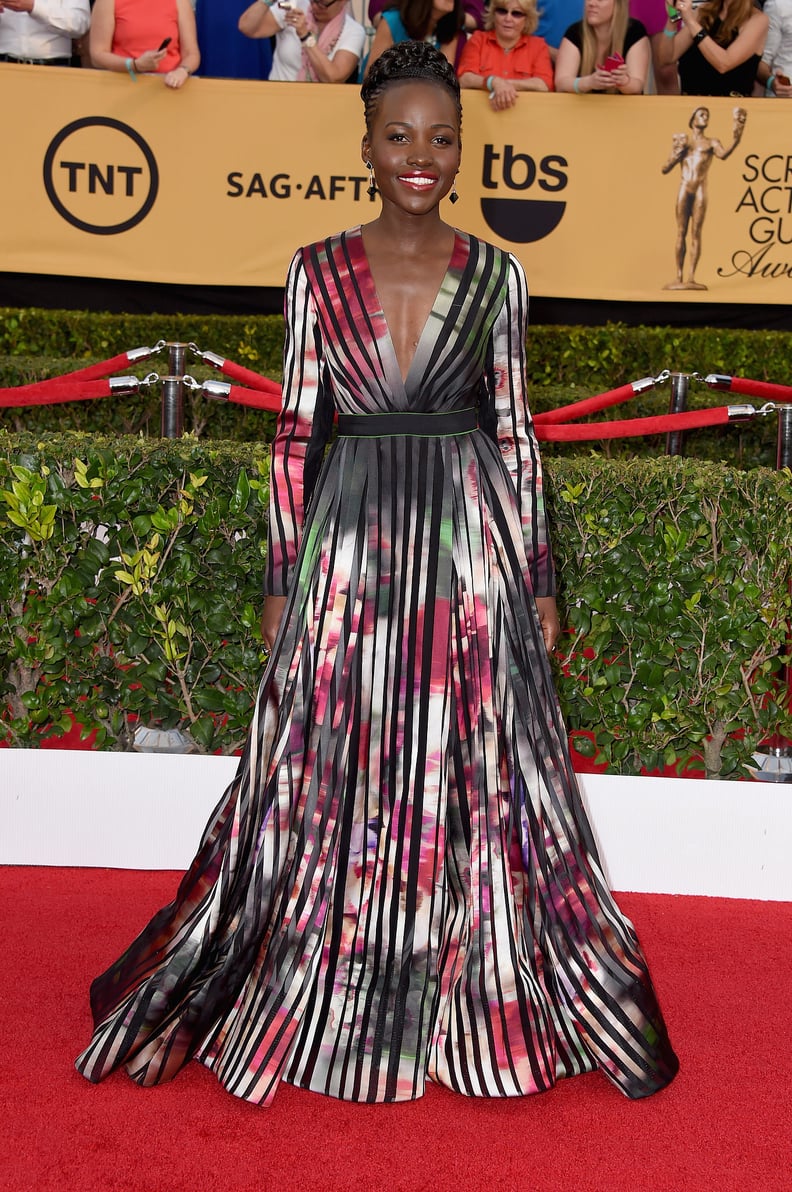 Low-Cut Looks
Nina notes "a plunging neckline never fails to raise eyebrows or turn heads when revealed on the red carpet. This timeless trend is extremely sexy yet a classic style statement that I expect many stars to choose for this year's Academy Awards."
Deep necklines can be so stylish — especially when done right. You can incorporate this look with class with flowing sundresses and embellished tanks.
02
Sheer Fabrics
On sheer fabrics, Garcia says, "More and more stars are opting for gowns with sheer fabric accents, as it adds contrast and is a true statement maker on the red carpet. Known for its versatility and beauty, I hope more stars model this perfectly seductive look at upcoming award shows."
It doesn't need to be a special occasion for wearing this trend. Think about mixing in sheer fabrics or adding effortless layers to your look.
03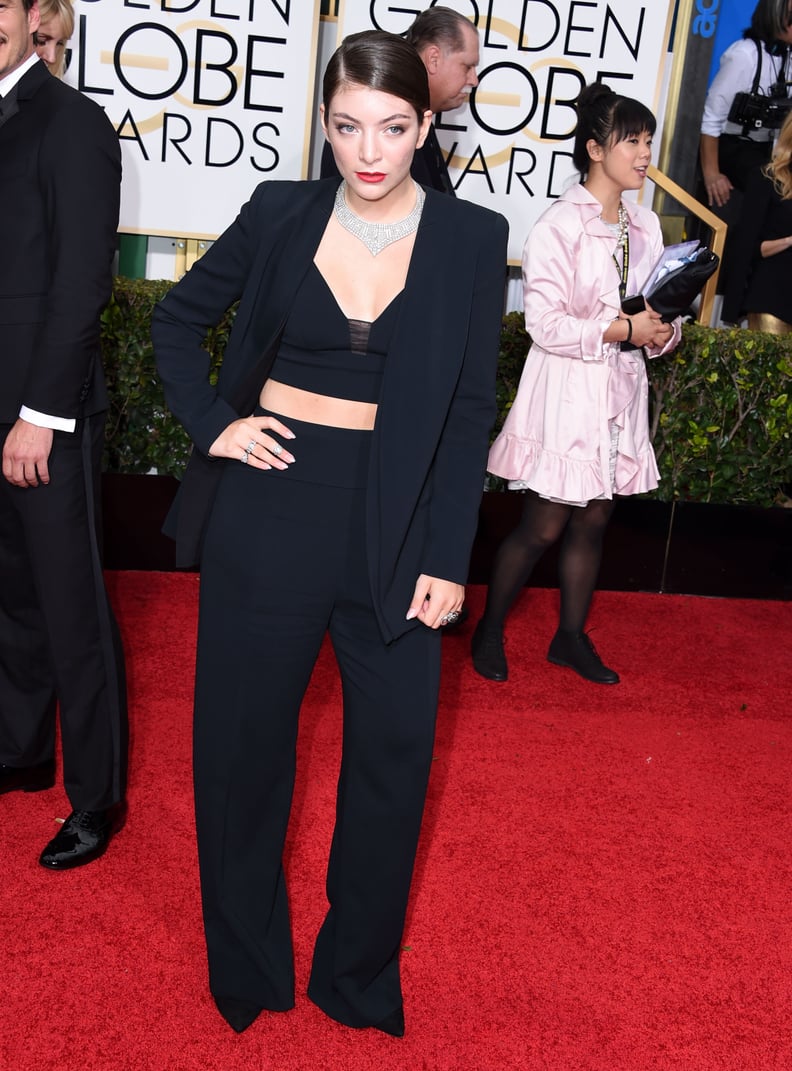 Pantsuits
We asked about the pantsuit trend, and Garcia finds that "nothing makes more of a statement than a strong woman in a pantsuit. This late-'60s and early-'70s code of dressing is powerful and radiates confidence like none other. We saw Lorde rock an all-black ensemble at the Golden Globes, and I anticipate others to do the same at the Academy Awards."
Pull it off with flowing pants matched with a fitted jacket or by introducing bold lines into your dailywear.
04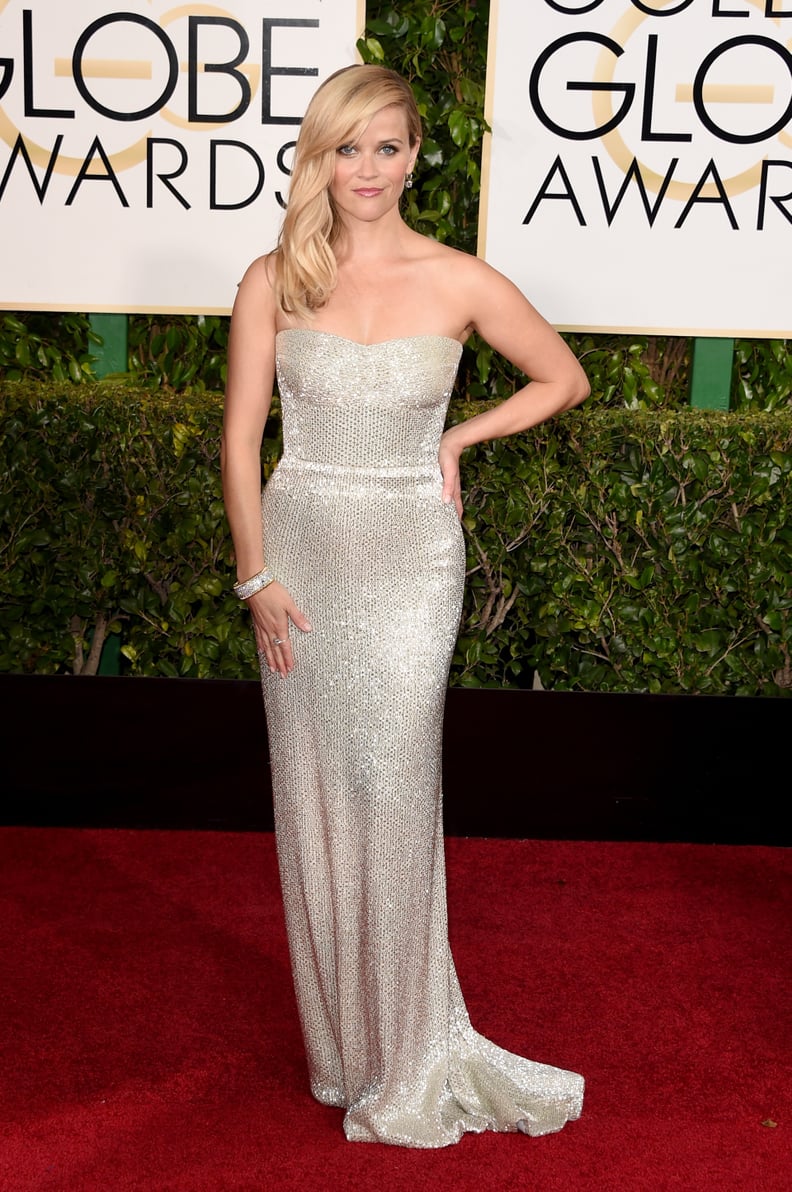 Metallic Shimmer
All things old are new again, says Nina, who's banking on shimmering metallics to make a comeback on Oscars night. "This is a look rooted in Old Hollywood that today is receiving a major update. Classic gowns of yesterday are being reimagined with modern silhouettes to provide some of our most praised actresses with statement pieces that radiate glamour."
Bring the look home by adding a touch of sequins or even metallics.
05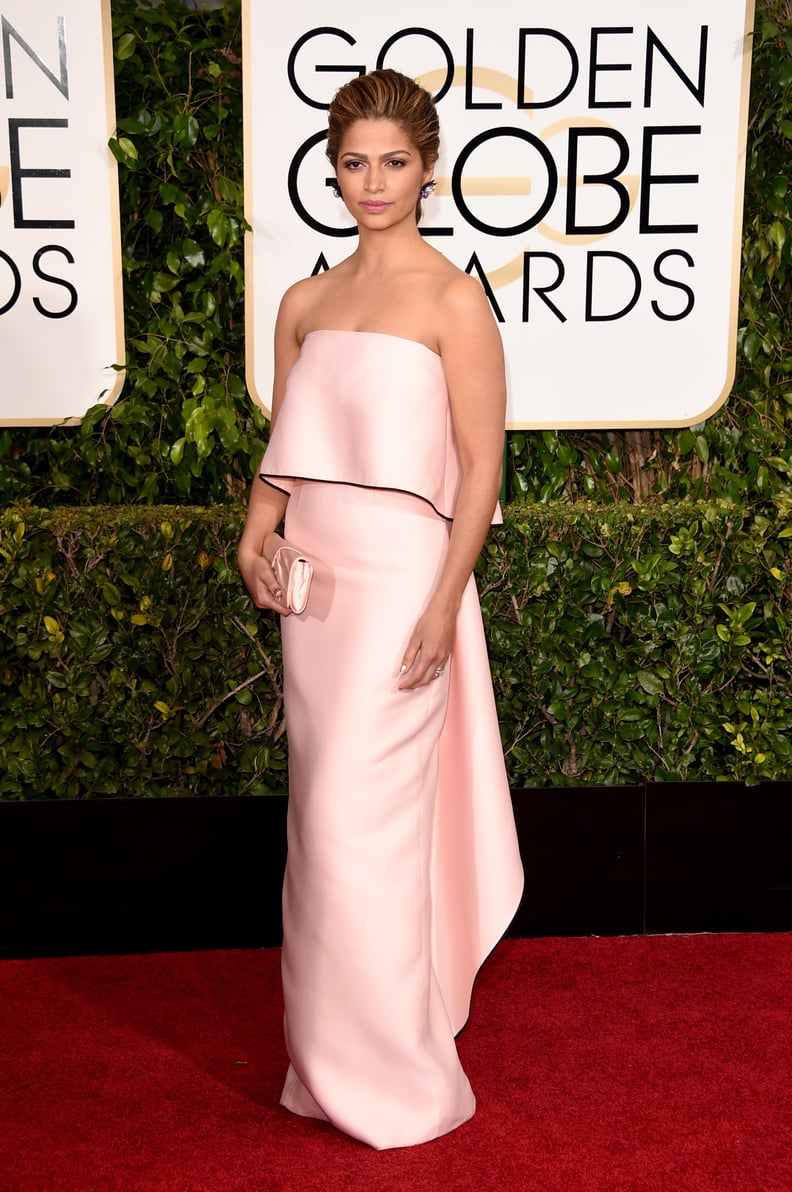 Muted Midtones
Nina thinks, "An equally stunning way to make a statement is to choose subtle, muted midtones. A solid and neutral gown is feminine and elegant, providing the perfect canvas for a star to make a look all their own through bold accessories."
Neutral colors complement everyone, which makes them a great trend to introduce in your daily look. Toss on a midtone blazer or finish your outfit with a scarf.
06
Solid-Colored Silhouettes
"Trends come and go, but solid-colored silhouettes will never cease to fill the red carpet," says Garcia of the classic style. "Solid color palettes allow you to make your own statement through accessorizing, perhaps with a delicate necklace or big drop earrings. Like the Golden Globes, I anticipate that stars will surprise us with unique takes on this classic look."
You can totally accentuate your curves just like Amy Adams did, especially when you do it the right way. Keep it covered — and still sexy — with long pencil skirts, fitted shirts, and figure-hugging dresses.
07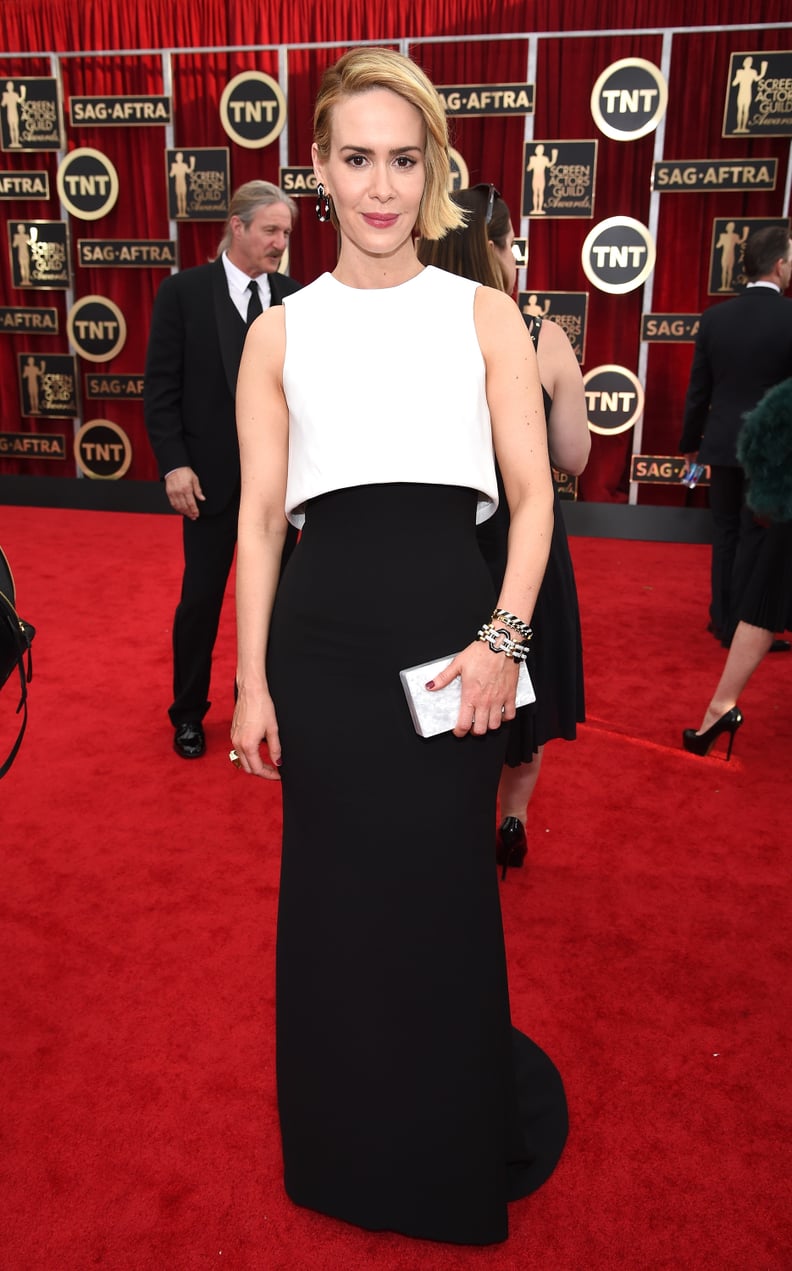 Black-and-White Hues
On black and white, Nina says, "There is nothing more elegant than a simple black-and-white look on the red carpet. We've been seeing monochromatic looks on the runways season after season, and stars seeking a classic yet refined aesthetic will be adopting this trend. Black and white pairs extremely well with silver-hued accessories, and no other color combo contrasts better with the red carpet!"
Add a bit of bold contrast to your regularwear with contrasting pants and shirts or even a black-and-white colorblock dress.
08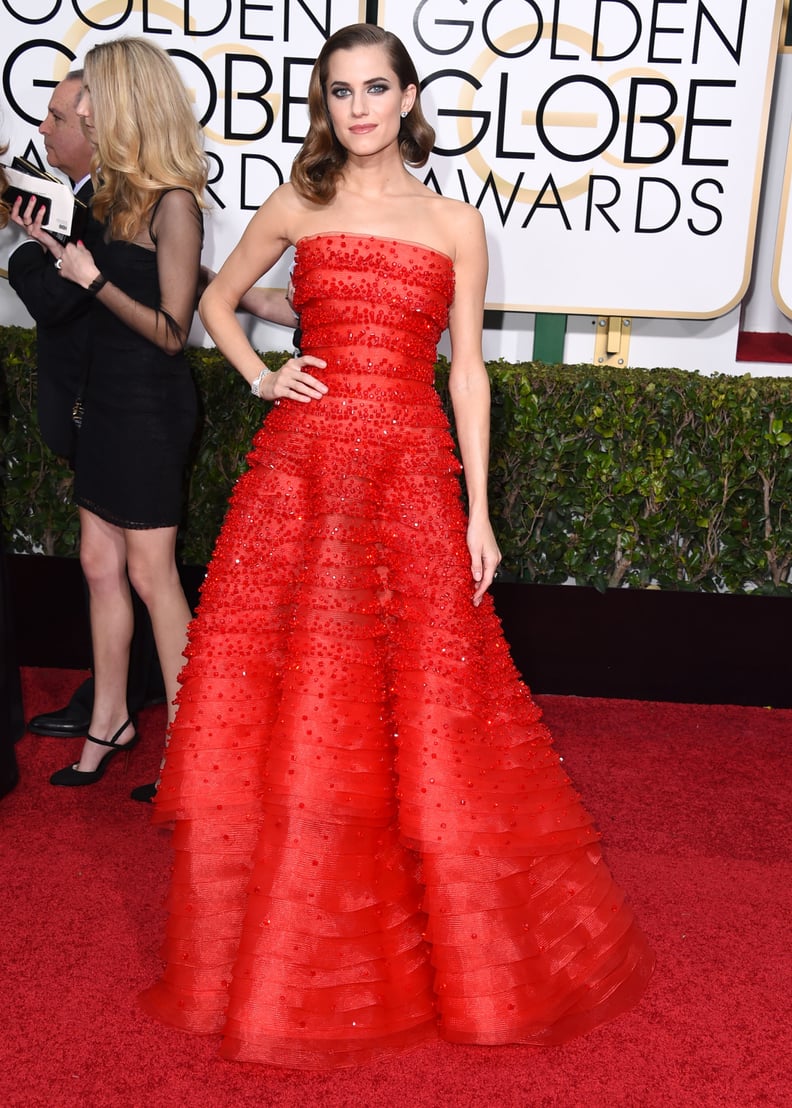 Bold Colors
Stars know that bold pops of color allow them to make a red carpet statement, and Nina assures us that Oscars night will have the same — and heightened — effect. "We saw excellent examples of [bold colors] at the Golden Globes with Naomi Watts's electric lemon gown and Allison Williams in voluminous ruby red. I predict stars will be adopting bold colors this year as a way to stand out in the crowd — rich tones photograph well and are so easy to feel beautifully confident in."
Look vibrant just like our favorite A-listers and opt for bright hues that get the right kind of attention. Bold colors are so on trend, and you can pull off the look at home.