We're officially declaring 2017 the year of highly questionable denim trends that have left us scratching our heads in confusion. First there were those mom jeans with unasked-for clear panels in the knee area, and then detachable jeans quickly followed. Oh, and let's not forget the Vetements pants that expose your bare bottom. The latest edition to this motley crew is . . . *drumroll please* . . . freakin' jeans that zip all the way from front to back. Yes, the exposed zipper legitimately extends from the crotch to the butt for whatever unknown reason. Honestly, Randy Jackson's quote of choice is the only fitting response that comes to mind.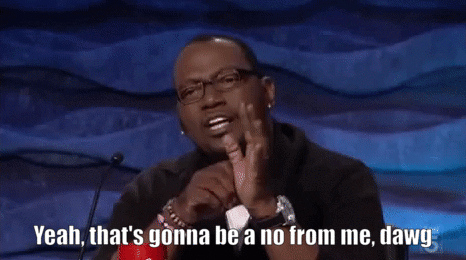 The high-rise Reformation jeans also notably lack back pockets and belt loops and feature a raw-edged waist. I can't help but put into words the question that has totally crossed your mind: wouldn't that zipper placement be a tad, er, uncomfortable? Yet apparently this concern hasn't dawned on the dozens of people who were more than willing to drop $148 for the jeans, which are sold out in nearly every size. That's right: there's an actual wait list for them. WTF?!
As appalled as we might be, it's just a matter of time before we see one of our favorite celebs, like Kylie Jenner or Bella Hadid, rockin' these bad boys on the street, making them seem totally ordinary. Ahead, get up close and personal with the famed zipper jeans that are sure to leave you feeling rather confused. On the other hand, if you want to add your name to the wait list, feel free to shop 'em.