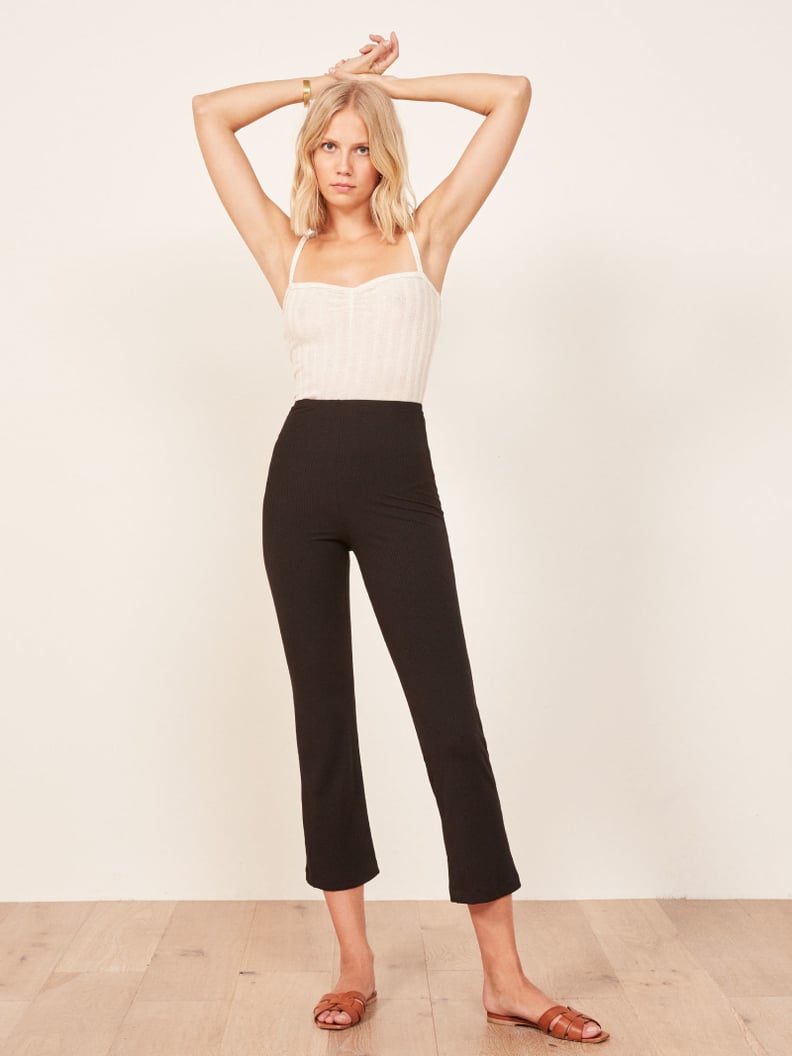 Reformation
Reformation
As POPSUGAR editors, we independently select and write about stuff we love and think you'll like too. If you buy a product we have recommended, we may receive affiliate commission, which in turn supports our work.
Anyone who knows me knows I usually opt for comfy trousers over uncomfortable jeans, but it wasn't always that way. Last year, I discovered these Reformation Joss Pants ($78), and it changed my wardrobe for good.
Quickly after buying them, they became the only ones I wore to work, on vacation, and even on nights out. The lightweight material is great for hot days but still keeps me warm on chilly nights. They're easy to style with sneakers and a denim jacket or sandals and a crop top in Summer. In colder weather or on a night out, I dress them up with booties or heels with a leather jacket. You get it . . . no matter what I do, this is my go-to pair. The ribbed texture is so flattering on my body but feels like I'm wearing sweatpants. They don't lack in style, either. The cropped flare bottoms give this high-waisted pant an extra edge, making any look feel more elevated.
Last year they sold out quickly, so when they just came back in stock, I was excited to grab a new pair. Now I have some I can throw on and wear to the beach and another pair I can keep for nicer occasions. Do yourself a favor and get your size before it's too late.