How to Dress Like the Royal Family: Christmas Sweater Edition
As POPSUGAR editors, we independently select and write about stuff we love and think you'll like too. If you buy a product we have recommended, we may receive affiliate commission, which in turn supports our work.
It's about to be socially acceptable to wear ugly Christmas sweaters to work, out at night, and, of course, to your annual holiday party. If you're in need of a little inspiration this season, we've got you covered, and it's all thanks to the royal family.
We know what you're thinking: the British royal family doesn't wear ugly anything, let alone ugly Christmas sweaters (or jumpers, as they're called across the pond). But you're wrong . . . well, sort of. Last year, Madame Tussauds in London unveiled festive wax figures of Queen Elizabeth II, Prince William, Kate Middleton, and Prince Harry — for a good cause, the Save the Children Foundation — and they were donning ugly Christmas sweaters.
Queen Elizabeth II's jumper was green, with a corgi wearing a crown on it, which is just so appropriate, based on her love of corgis. The Duke and Duchess of Cambridge donned a two-headed sweater that had a lot going on, including gingerbread, Christmas tree, and nutcracker designs. Prince Harry's sweater was a little more simple, with a penguin in the middle and snow falling from the top.
Now, we've taken it a step further by rounding up current sweater options you can wear this holiday season that are similar to those of the royal (wax) family, so you can feel not only cheery and merry this year, but also like a king or queen. Cheers!
01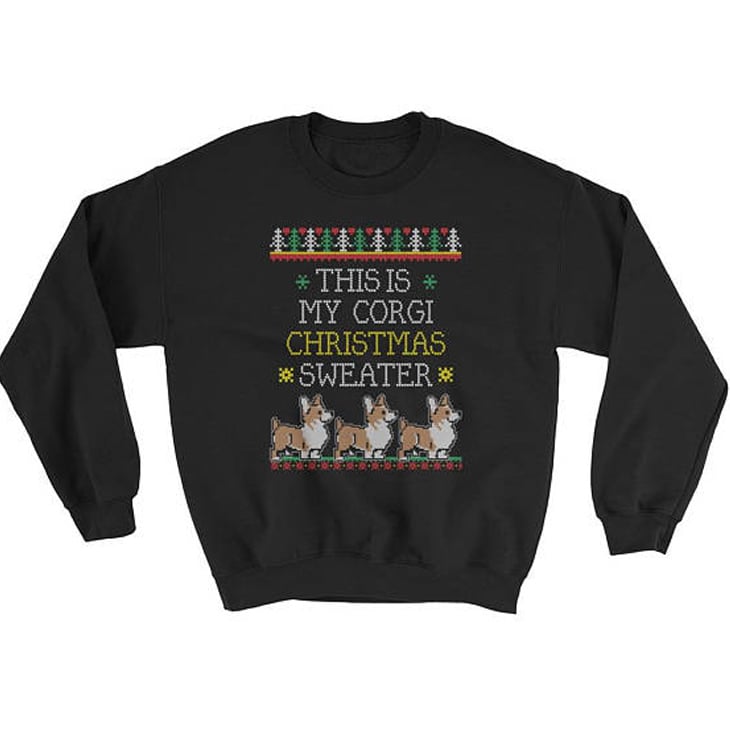 "This Is My Corgi" Sweater
You might not be the queen of England, but that doesn't mean you can't rock a corgi-centered sweater this year. We highly recommend this cute "This Is My Corgi" Sweater ($28) from Etsy, which comes in a few different colors. It's corgi-approved!
02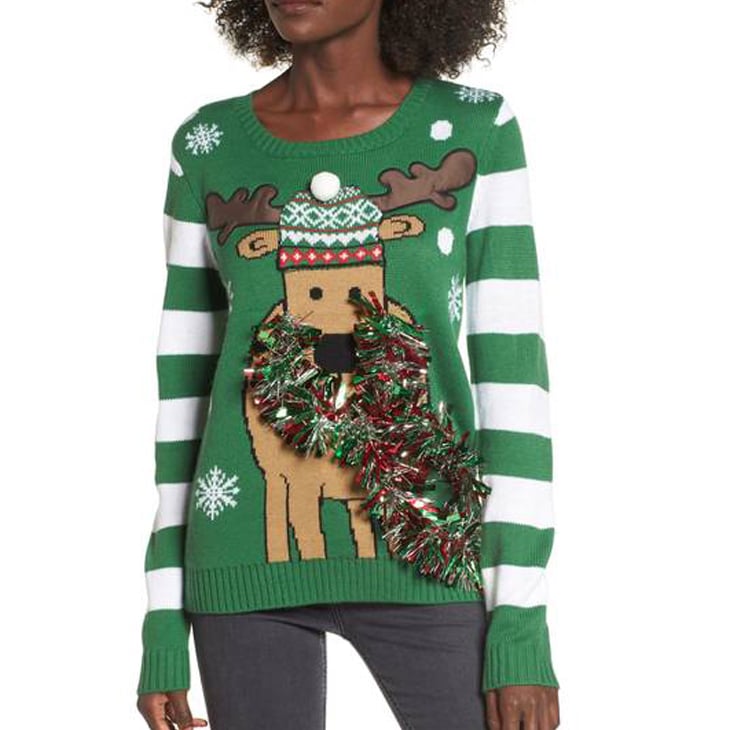 Love by Design Festive Reindeer Sweater
03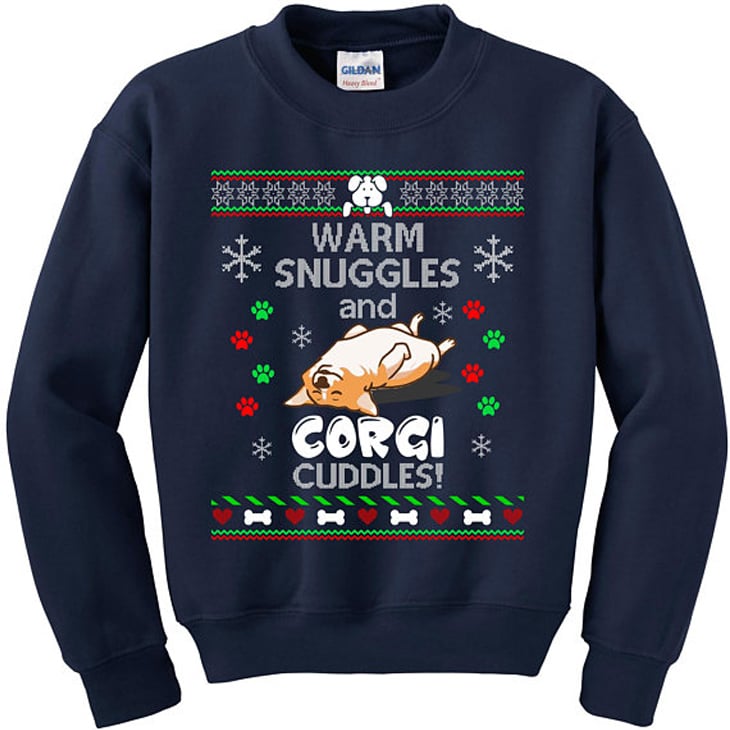 "Corgi Cuddles" Sweatshirt
04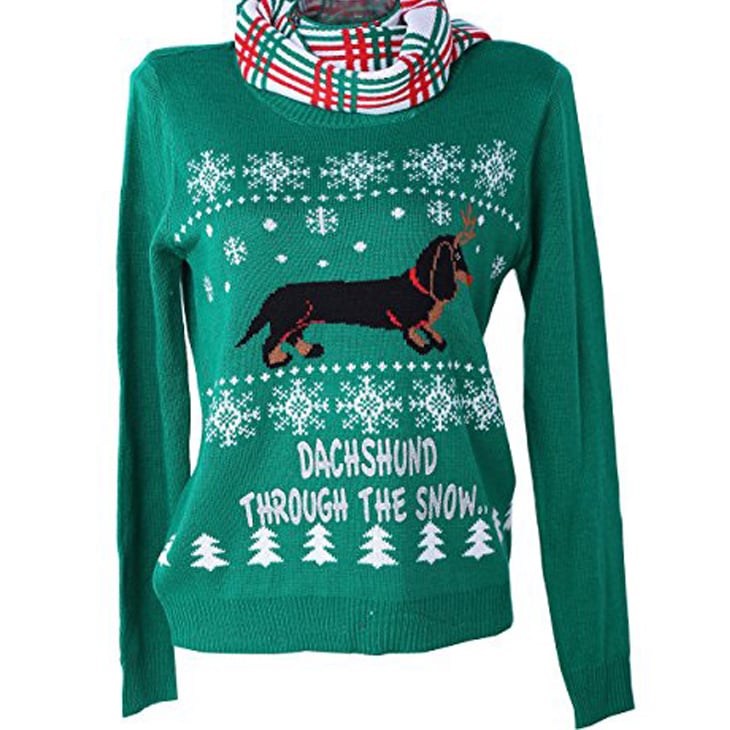 "Dachshund Through the Snow" Sweater
05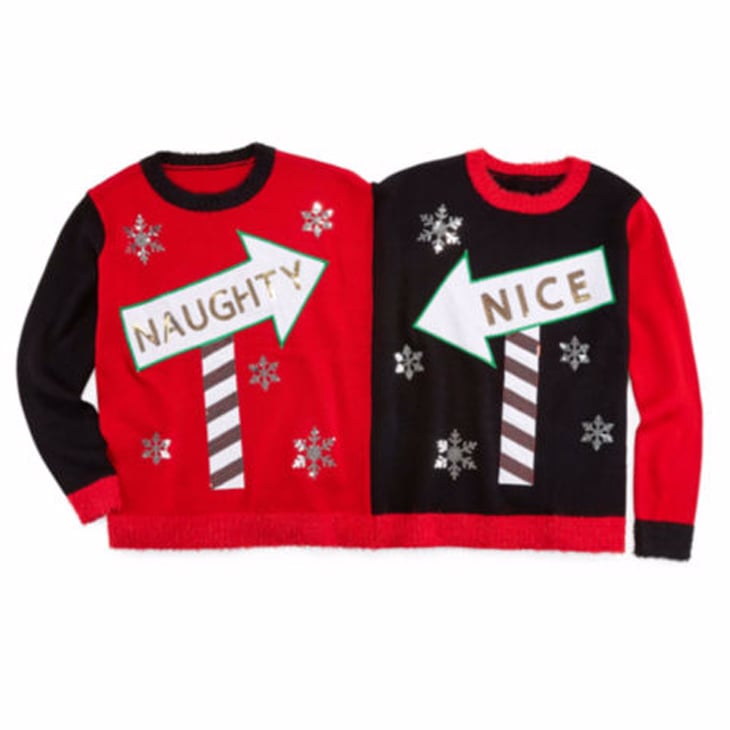 Naughty and Nice Two-Person Christmas Sweater
06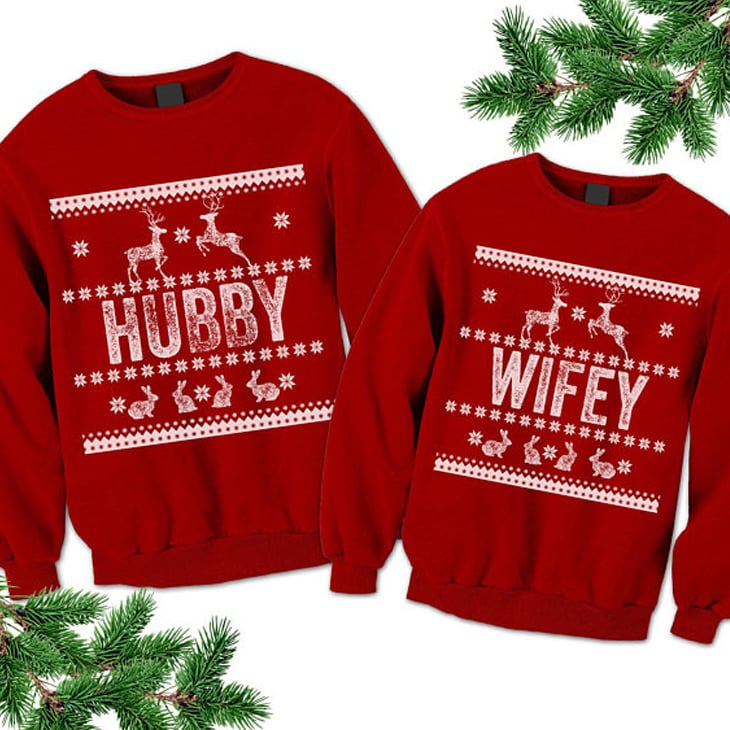 Hubby and Wifey Matching Sweatshirts
For all you couples who love your spouse but don't want to have to share a sweater with them all night long, this one's for you. You can get these Hubby and Wifey Matching Sweatshirts ($46) on Etsy and look just as adorable as a holiday duo this year.
07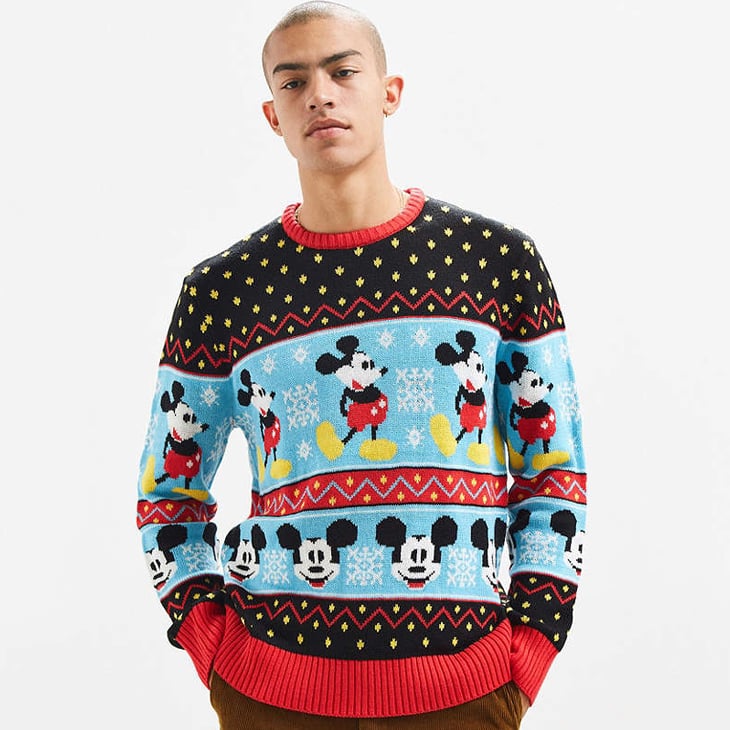 Mickey Mouse Fair Isle Sweater
We know that the duke and duchess might look cute with one sweater on, but that's not the only way to match this holiday season. We love that the couple's sweater has a lot going on within it, and this Mickey Mouse Fair Isle Sweater ($69) gives off the same effect, but it's Disney! Just buy two, and you'll be ready to go.
08
Elf and Santa Two-Person Ugly Christmas Sweater
09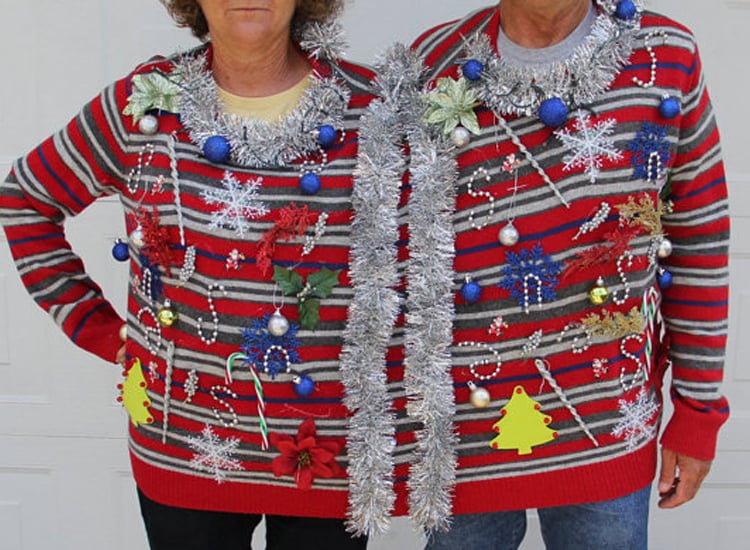 Tacky Ugly Twins Couple Sweater
When it comes to Christmas sweaters, the tackier the better. You can get your very own Tacky Ugly Twins Couple Sweater ($100) on Etsy, and each one is custom-made for the ultimate holiday look.
10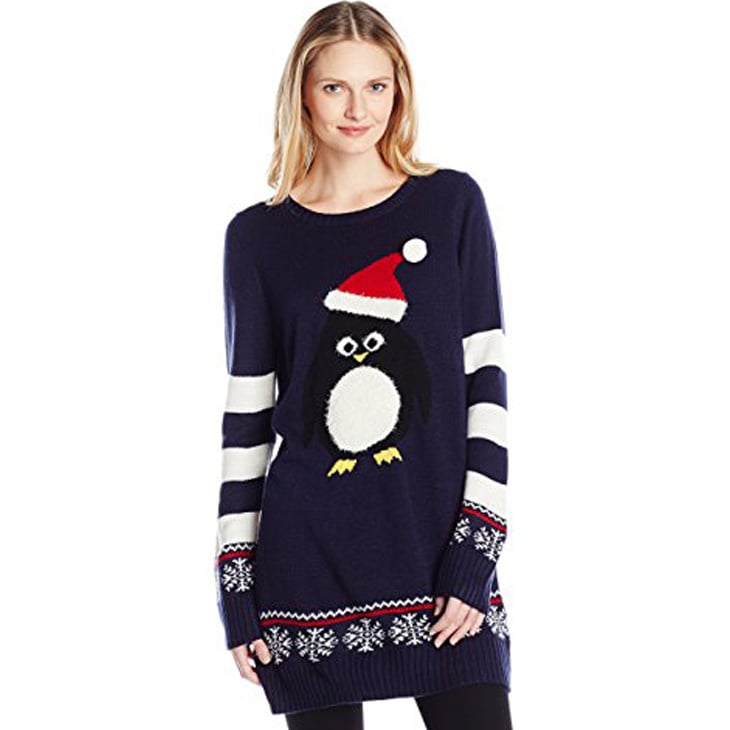 Penguin Santa Christmas Sweater
11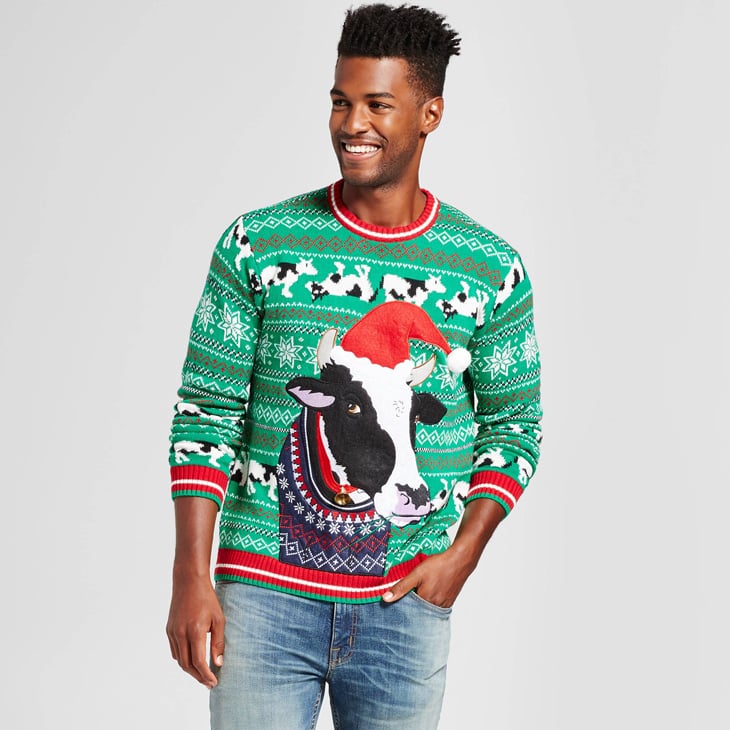 Green Holiday Cow in Xmas Sweater
12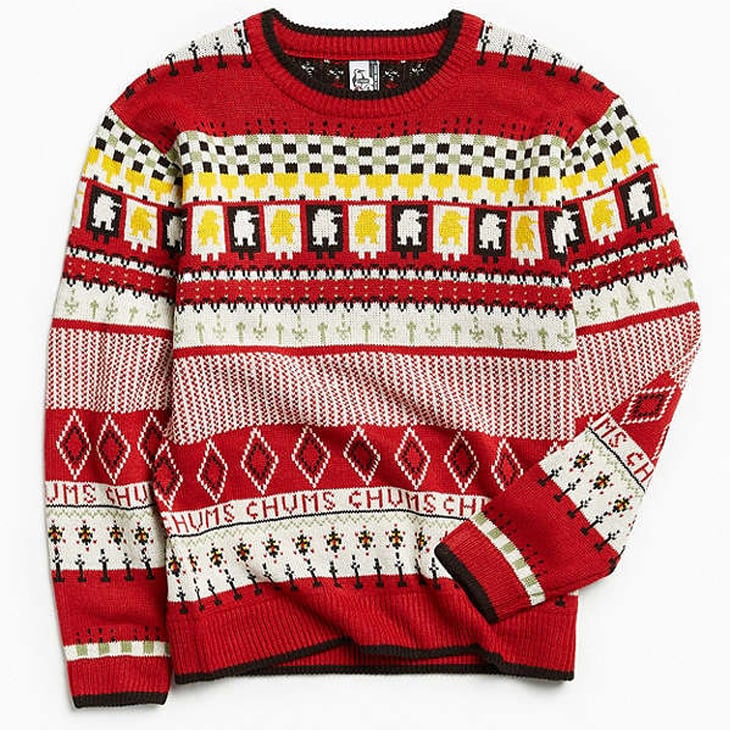 Chums Holiday Chilly Knit Sweater
If you're more of a small-design kind of person, then this Chums Holiday Chilly Knit Sweater ($80) is perfect for you. Plus, it does have small penguins throughout it, which is super festive.
13
Camii Mia Funny Xmas Pullover Sweater