Wedding Styles to Steal From the Royals
They have money, stylists, and planners at their elegantly filed fingertips, and over the years, they have blended classic centuries-old traditions with the freshest looks of the moment. The weddings of the royal family have always been show-stopper events that provide a perfect peek into the era when they said "I do," so before you start planning your big day, it wouldn't hurt to take a little wedspiration from the royals . . .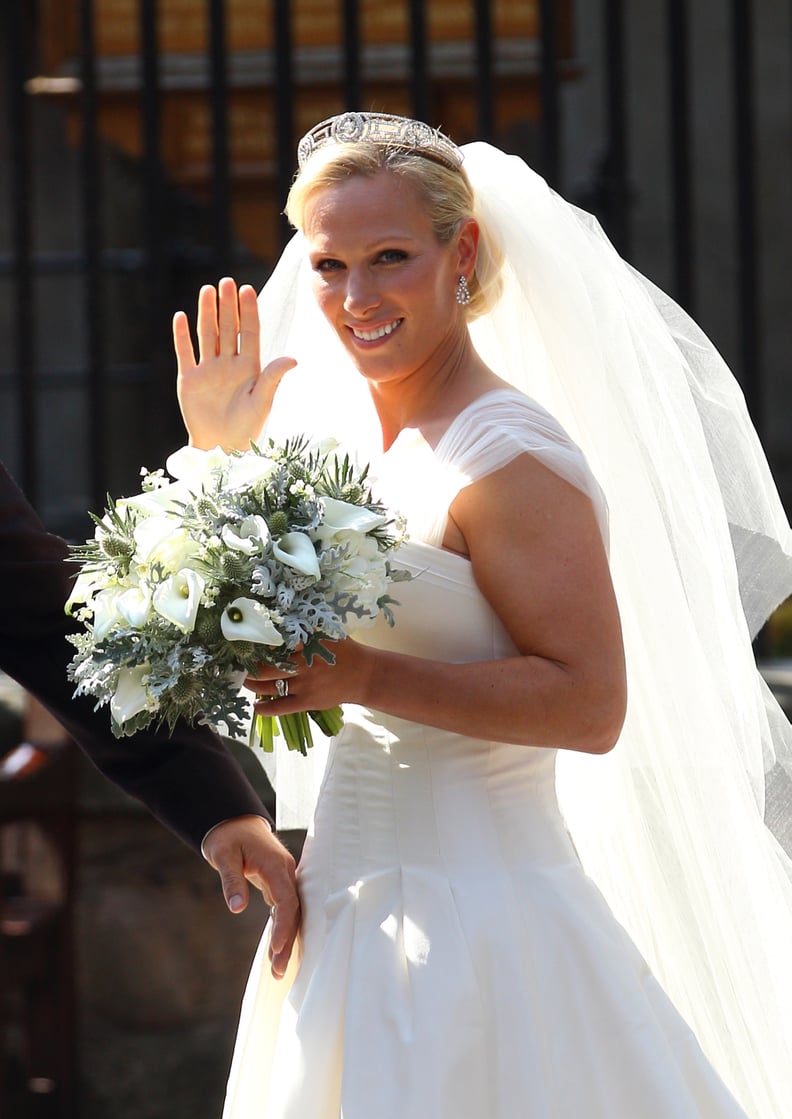 Zara Phillips and Mike Tindall
Zara proved that you can stay true to your no-frills everyday style without forgoing a classic bridal look, showing how to do a chic simple wedding with a few wow-worthy elements. Although the sporty royal chose a full-skirted dress and a voluminous cathedral-length veil, she sidestepped lace and embellishments and instead went for clean lines, a chignon, and sleek deco jewelry. Her dress even had pockets!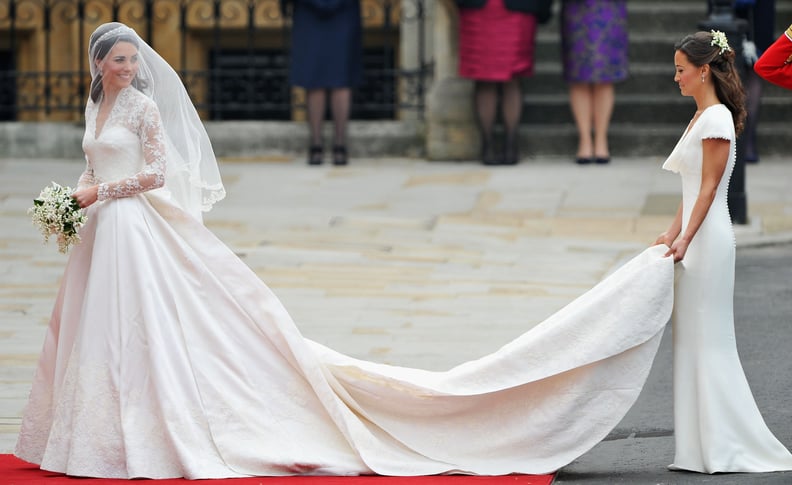 Prince William and Kate Middleton
When it comes to bouquets, Kate showed that royal brides do not have to go for the abundant waterfall style made popular by Princess Diana and instead opted for the fairly unusual shield-shaped posy, made very simply with lily of the valley, Sweet William, ivy, and hyacinth.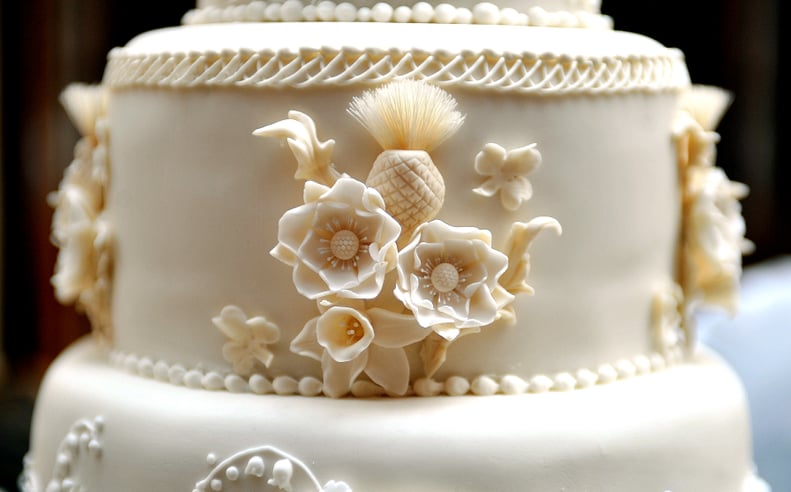 The theme of Kate's wedding vision board was The Language of Flowers. From the beginning of the planning process, the duchess-to-be chose the Victorian practice of imbuing meaning to every single bloom, and so the embroidery on her dress, floral frosting on the cake, and fresh flowers were all chosen accordingly.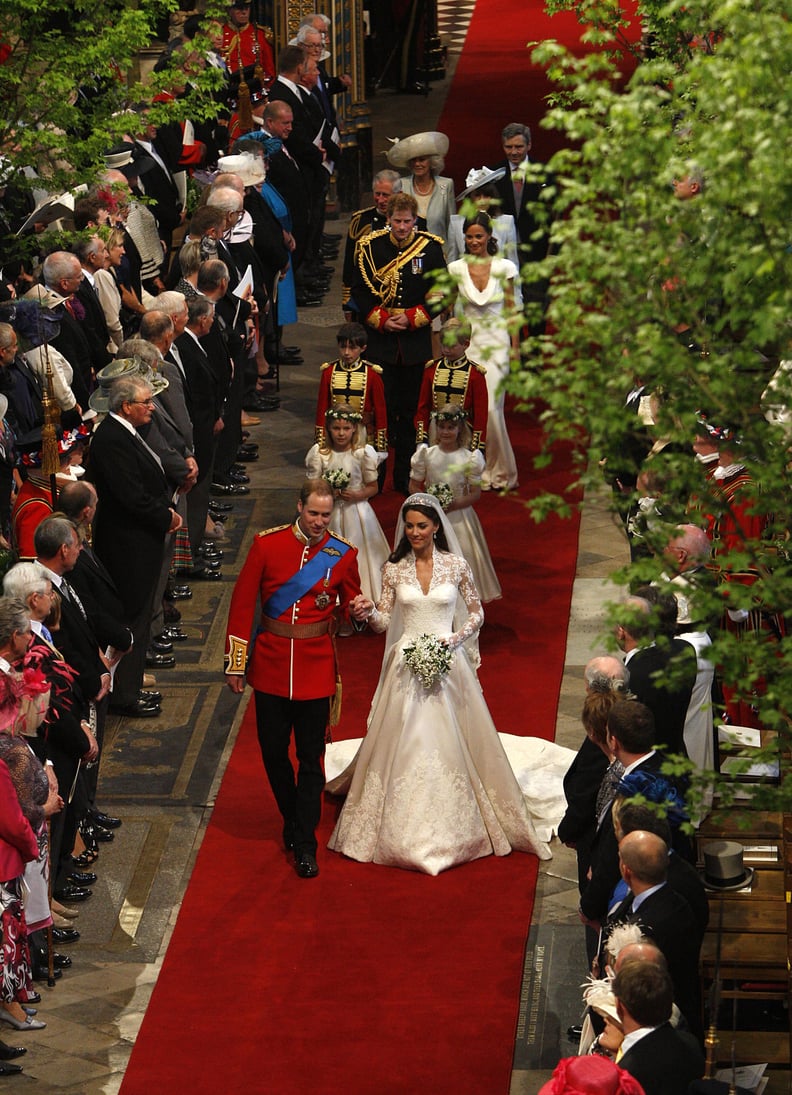 Kate and William are a thoroughly modern couple and they opted for lots of beautiful eco touches on their big day. The hornbeams and field maple trees inside Westminster Abbey were a green alternative to massive floral arrangements with a shelf-life of less than a week, as they were replanted afterwards. For her April wedding, Kate chose all seasonal British flowers rather than out-of-season bridal faves such as peonies and roses — which would have needed to be flown or shipped in from overseas.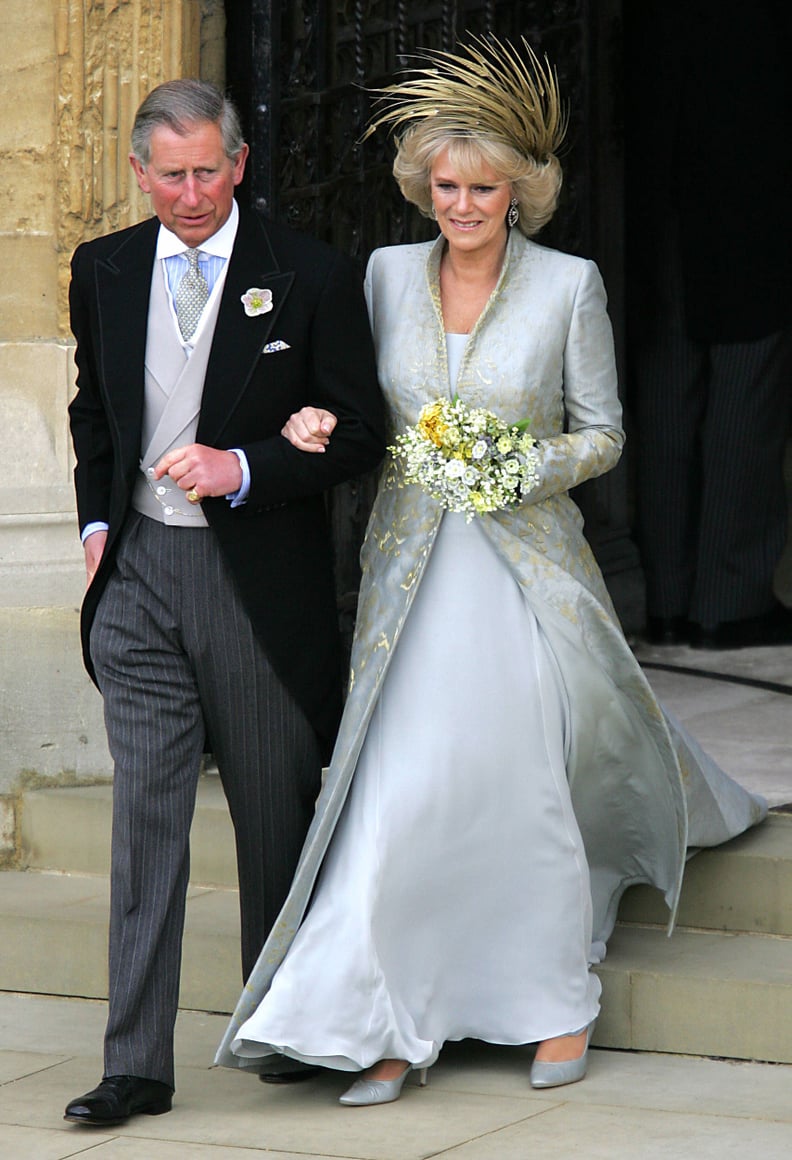 Prince Charles and Camilla Parker-­Bowles
Camilla proved that you don't have to go for a veil on your wedding day for your head to be suitably attired. There are so many fabulous and structural options around — perfect if your dress is quite simple.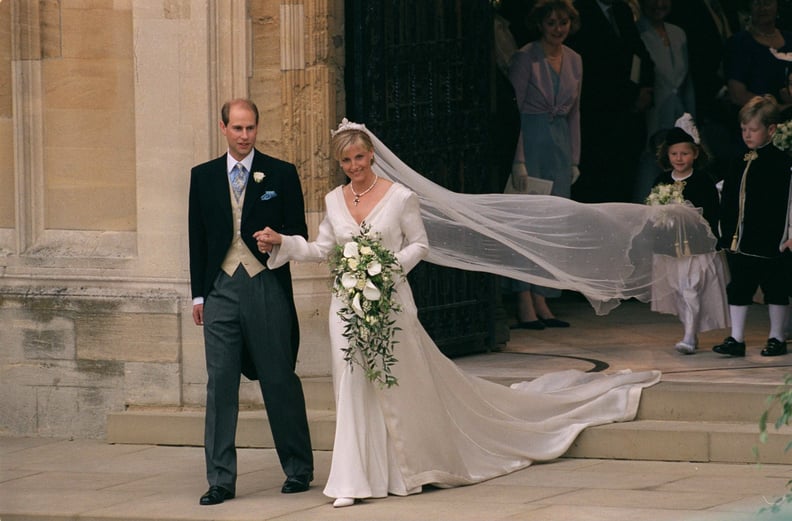 Prince Edward and Sophie Rhys-­Jones
Sophie opted for subtle and understated styling, but we loved the slightly left-field choice of a spotted veil. Although Sophie didn't use it in this way, it would be a fitting addition for any bride planning a retro big day.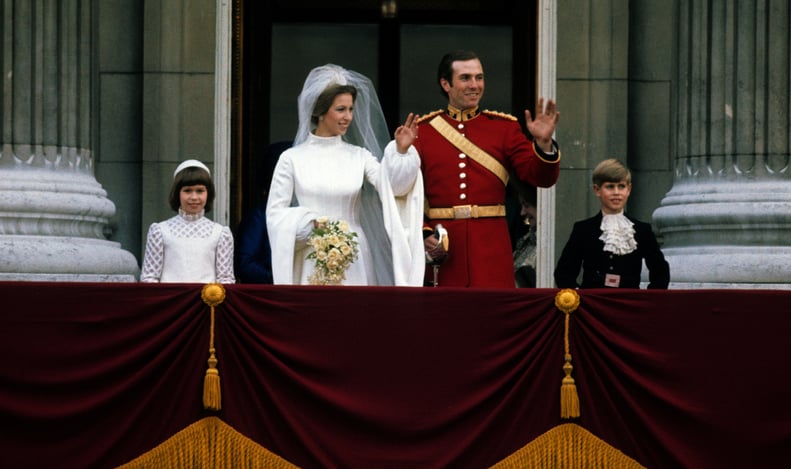 Princess Anne and Mark Phillips
If you're considering a '70-style wedding, look no further than 1973 bride Princess Anne . . . The structured high neck and medieval sleeves (forget the puffball part underneath) are awesome — and is it just us or does her hair have a little Princess Leia flavor about it???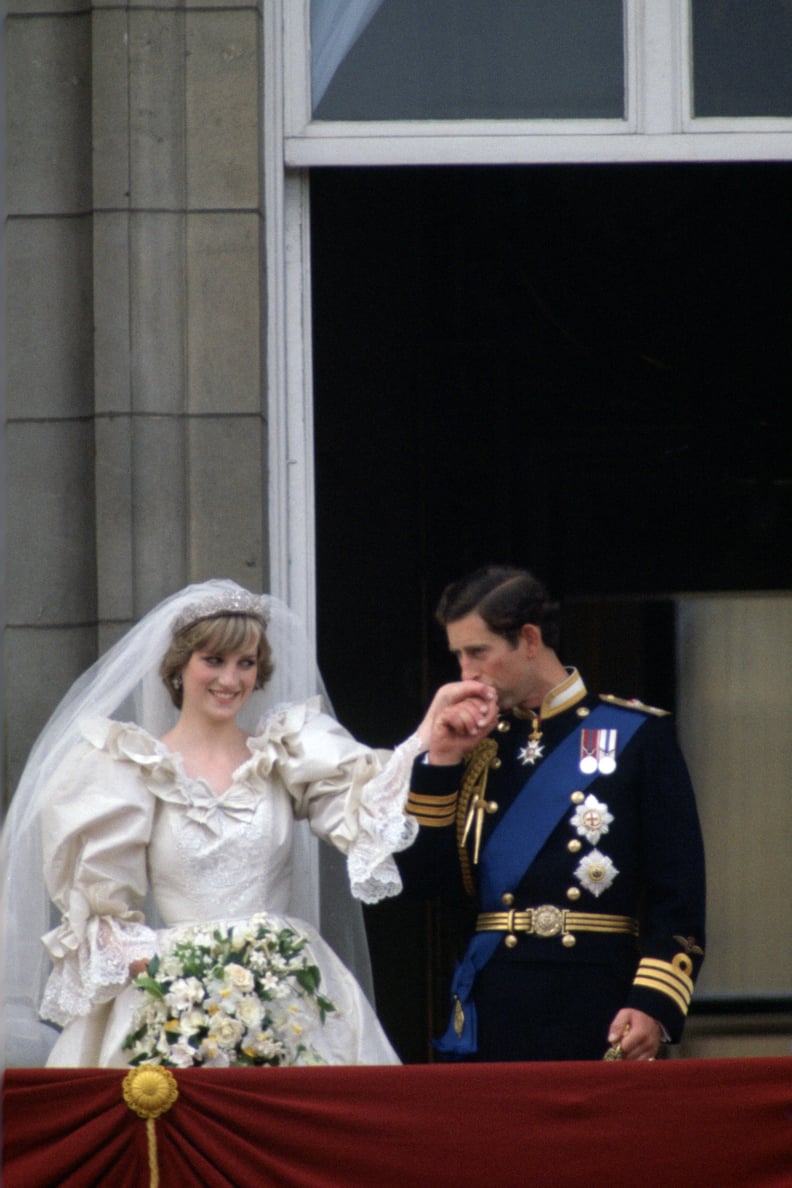 Prince Charles and Lady Diana Spencer
Diana's frothy '80s concoction would be too much for most modern brides, but there are elements of the look which would still create a dreamy '80s feel — just choose your frill-to-bow ratio wisely, and like Diana, keep the hair and makeup classic and simple.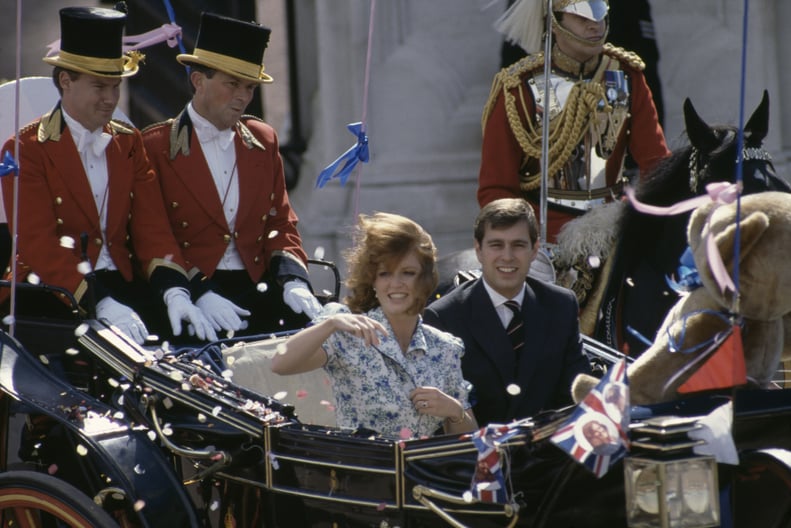 Prince Andrew and Sarah Ferguson
When it comes to style, no royal wedding is complete without the going away outfit . . . It's a family tradition, but we love the idea that what the bride wears to go off on honeymoon is part of the big day's look. Sarah Ferguson chose a fresh and floral tea dress after her summery wedding back in 1986.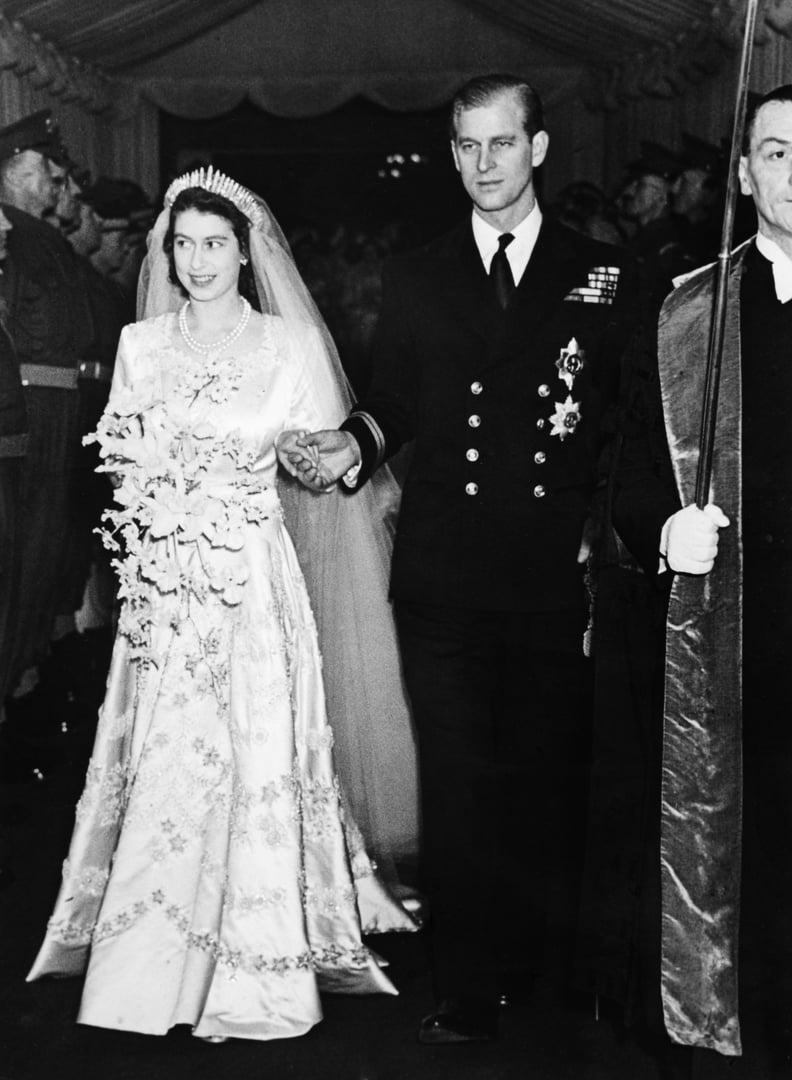 Princess Elizabeth and Prince Philip
The royal family have always been big on weaving meaning into their clothing, and back when the queen was still Princess Elizabeth in 1947, her wedding dress was inspired by the recent end of World War II. Royal dress maker Norman Hartnell stated that scattered flowers over the skirt were taken from Botticelli's "Primavera," and represented rebirth and growth after the war. He also stitched ears of wheat onto the fabric in pearls and diamante to represent fertility.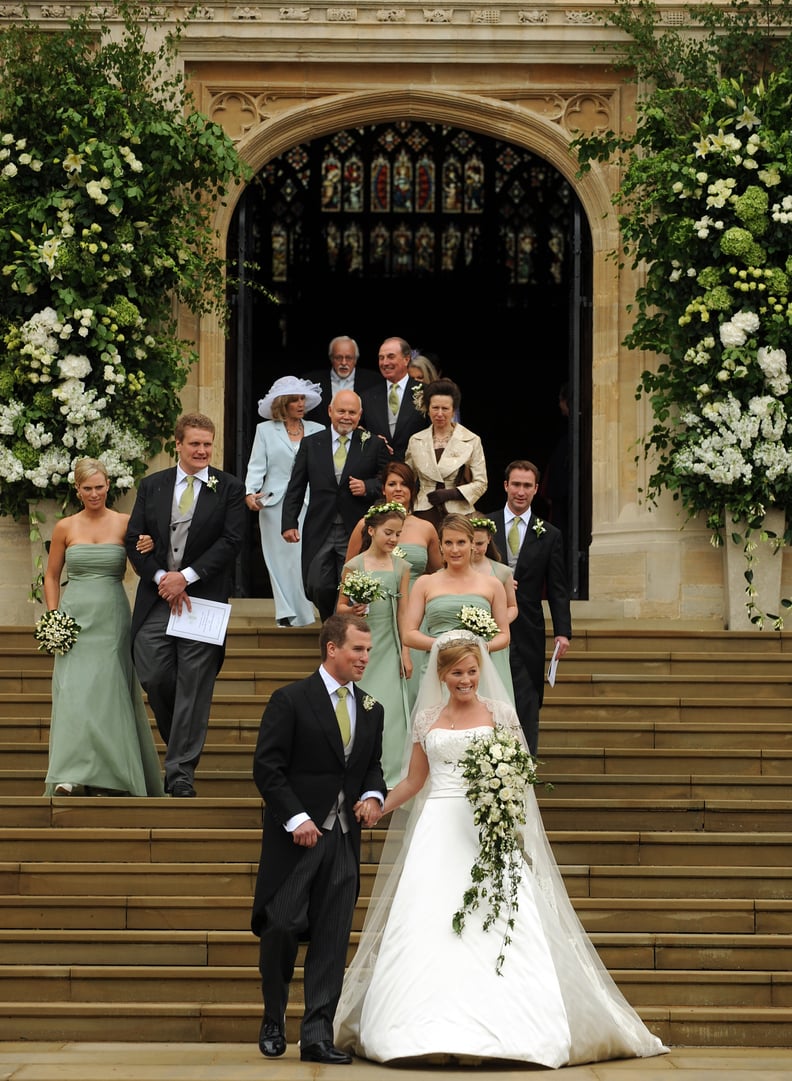 Peter Phillips and Autumn Kelly
This royal couple showed how to put together a picturesque Spring wedding with their choice of fresh green foliage and white blooms — along with the perfect sage-colored Vera Wang bridesmaid dresses.