A Review of the Scrunchie Shoulder Bag From Walmart | 2021
I've Convinced All of My Friends to Buy This $15 Walmart Handbag
As POPSUGAR editors, we independently select and write about stuff we love and think you'll like too. If you buy a product we have recommended, we may receive affiliate commission, which in turn supports our work.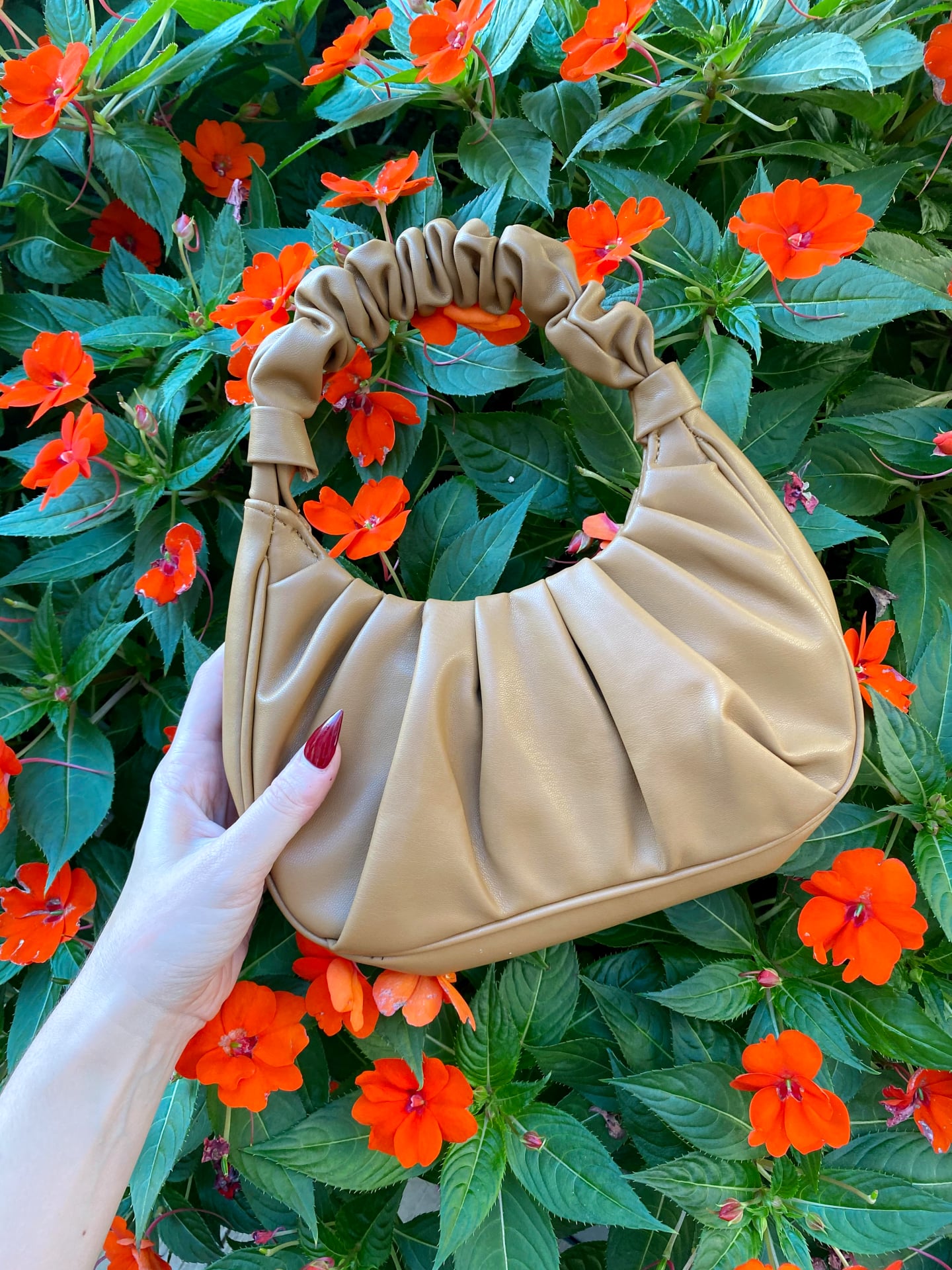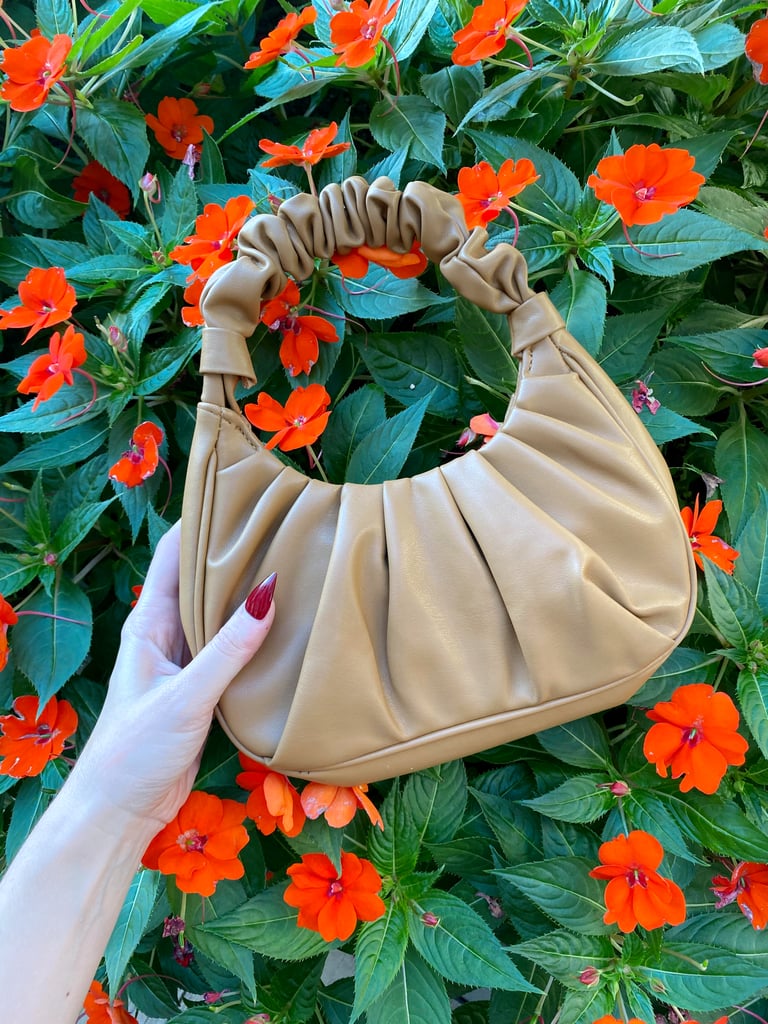 As much as I adore the thrill of splurging on a designer handbag, I admit to feeling a similar rush when I find a deal on a less expensive look-alike. Sure, I still get an uneasy feeling when I add a luxury dupe to my shopping cart, thinking, "What if it's too good to be true?" but more often than not, I'm impressed by my financially savvy finds.
This all-too-familiar feeling is precisely why I'm writing this article: to rave about Walmart's Time and Tru Scrunchie Shoulder Bag ($15) that's selling out way too quickly, FYI. It looks exactly like a particular scrunched shoulder bag that Emily Ratajkowski and Gigi Hadid frequently wear, and it's loved for its aesthetically pleasing and oh-so-photogenic silhouette.
Better yet, the wildly affordable Walmart version comes in seven colors that range from a rusty orange shade that's aptly named All Spice to an emerald-green hue dubbed Hunter Lodge. I scooped up Trailblazer Brown, a tan shade that I knew would pair well with everything in my wardrobe.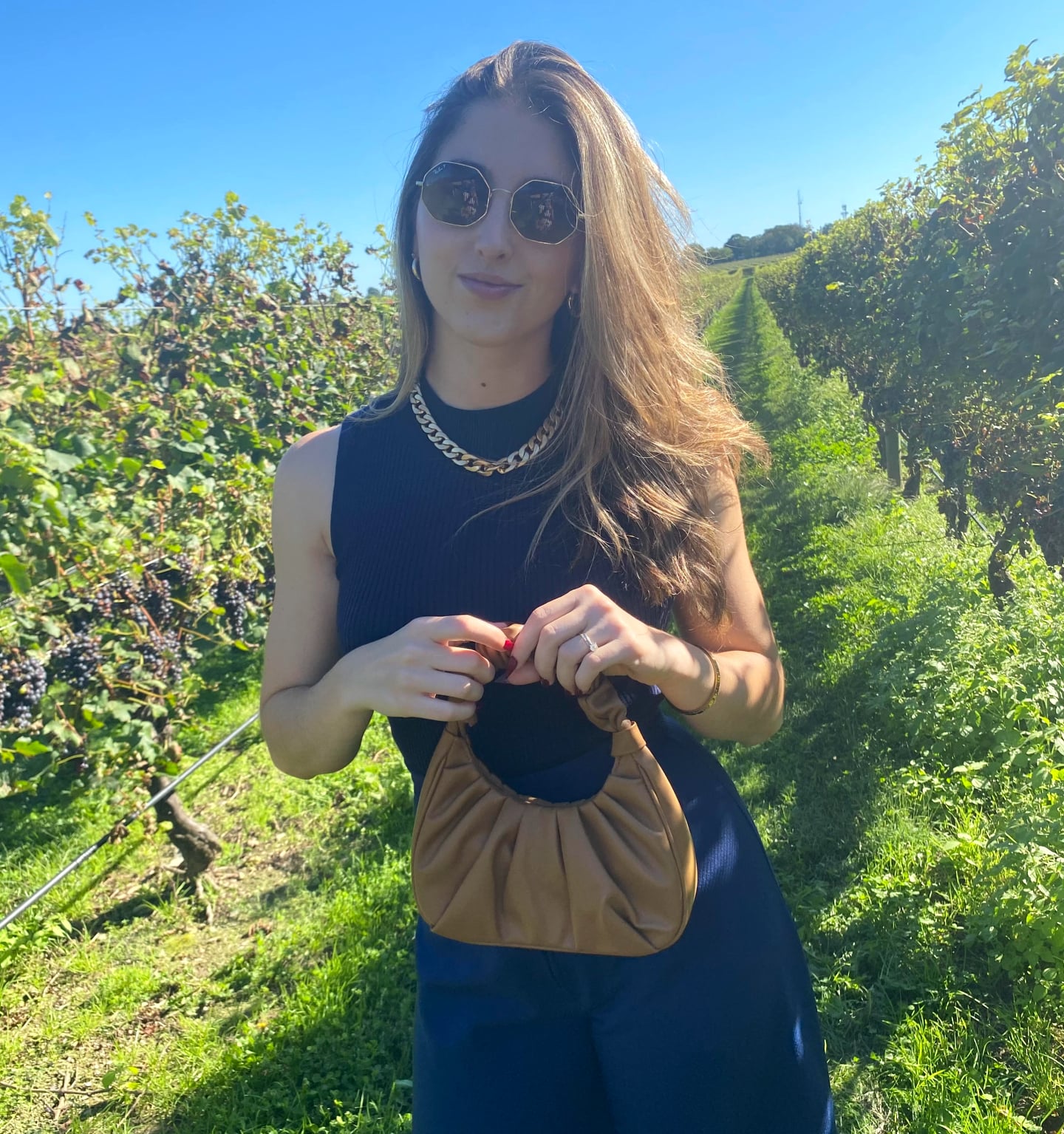 For context, the designer version of this handbag costs nearly $100. That's just a bit too much in my book since I'm not entirely sure that I'll love it as much next season. Plus, I like the idea that I could buy it in a second color without coming close to the designer version's price tag. (It's the little things, right?)
Naturally, I posted a photo of the bag on Instagram — thanks to the bag, it felt obligatory. Minutes later, my DMs were full of affordable-fashion-loving followers asking for the link to buy it. "Genesis just bought it lol," my BFF Jessica Harrington texted me about our mutual friend just a few minutes later.
My one and only pain point with this accessory is that it's itty-bitty. Not micro-bag small, but . . . small. For the record, though, I can fit my phone, keys, wallet, lipstick, and mini hot sauce (hi, Beyoncé) inside comfortably, so it's not a problem for me. I'll be wearing this scrunched bag all season long, and if you think you need it too, I advise you to act *really* fast.
Image Source: POPSUGAR Photography / Marisa Petrarca