As POPSUGAR editors, we independently select and write about stuff we love and think you'll like too. If you buy a product we have recommended, we may receive affiliate commission, which in turn supports our work.
As soon as Selena Gomez was announced as the face of Coach we started predicting the items she might design for the label. Selena slips seamlessly into everything from the brand's quirky sweaters to bomber jackets, and she totes plenty of the luxurious bags. But it's time Selena put her stamp on one she can really call her own.
The star just rolled out the Selena Grace, which she collaborated on with Creative Director Stuart Vevers. It's truly the perfect shape and size for women on the go, and it comes in three classic color combinations. What's more, every carryall comes embroidred with a personal message from Selena to her fans: "To be you is to be strong." And on the exterior base, you'll find "Love yourself first" in her own handwriting, a detail that could be found on Selena's custom Met Gala purse and one that references the tattoo on her side.
"I'm very excited for everyone to finally see the design Stuart and I worked on together. I can't wait to carry it — it's totally versatile, perfect to wear day-to-night, and it goes with everything," Selena states in the press release. Read on for a first look at the entire collection, which is now available for preorder and in stores globally Sept. 1 and includes limited-edition key fobs, wallets, and wristlets too. (Bonus: you can also enter to win a signed bag on Coach.com!)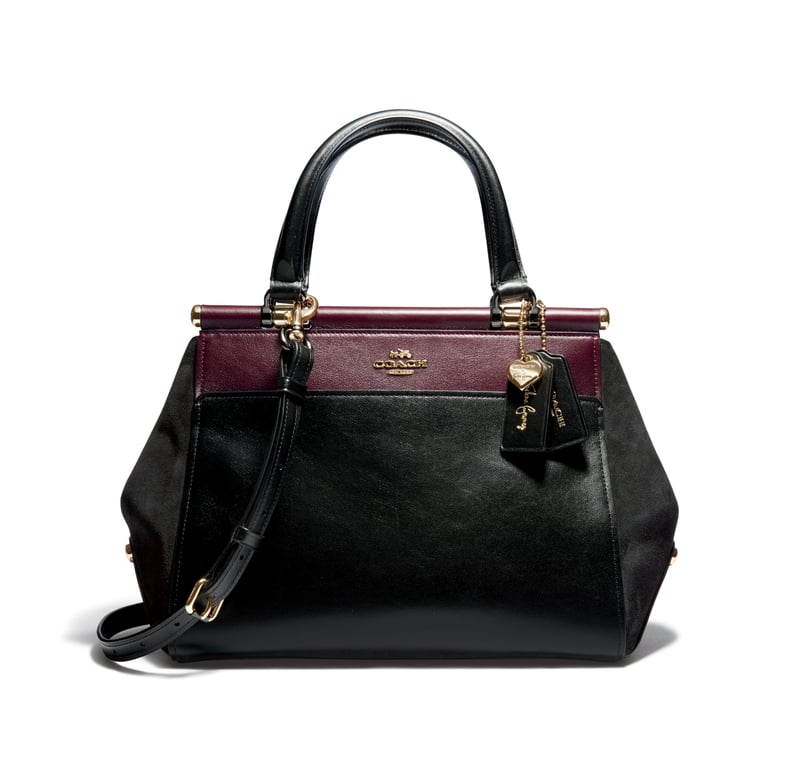 Selena Grace Bag in Selena Black Cherry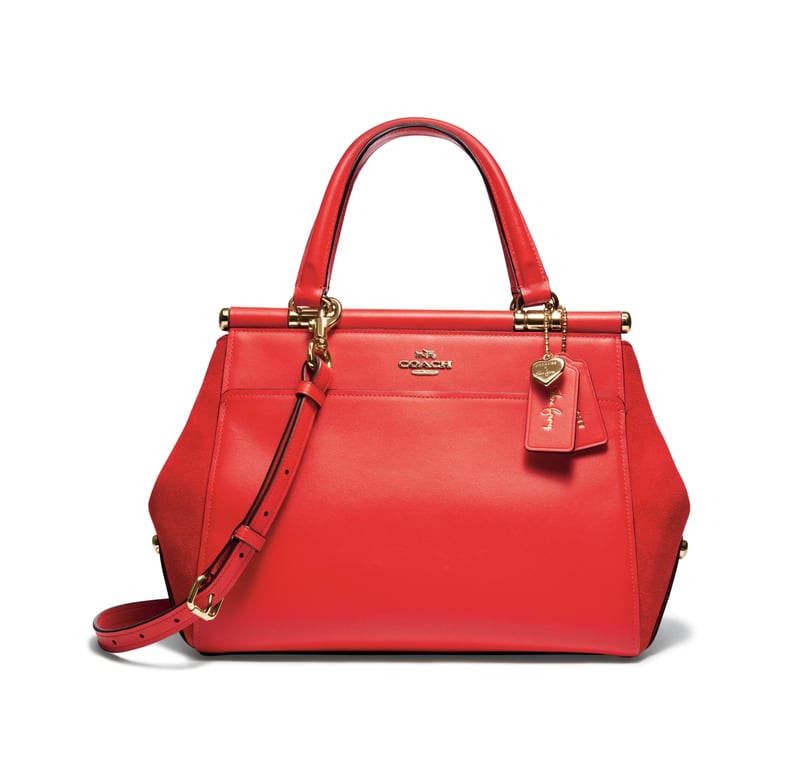 Selena Grace Bag in Selena Red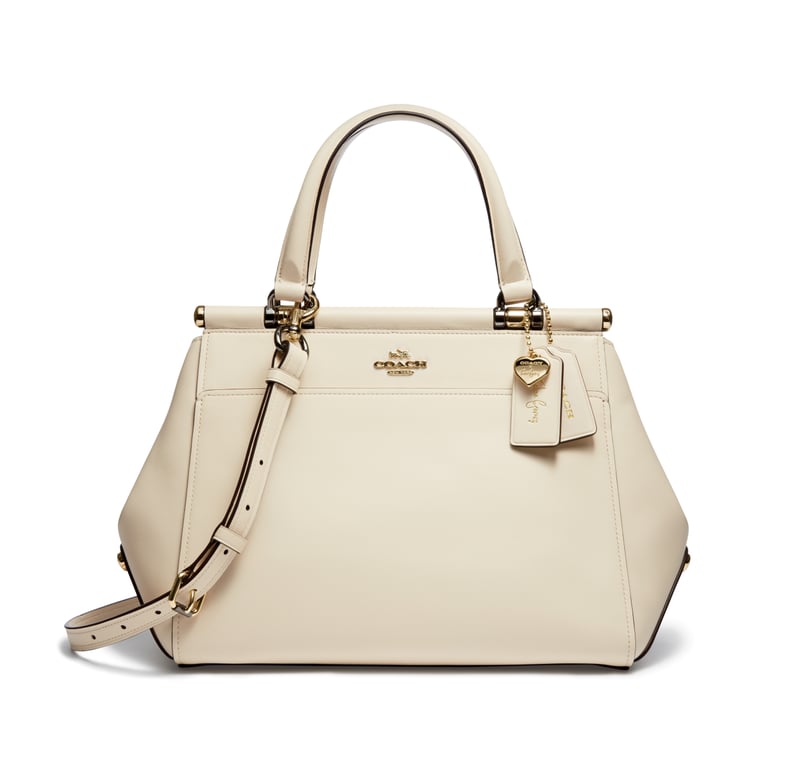 Selena Grace Bag in Selena White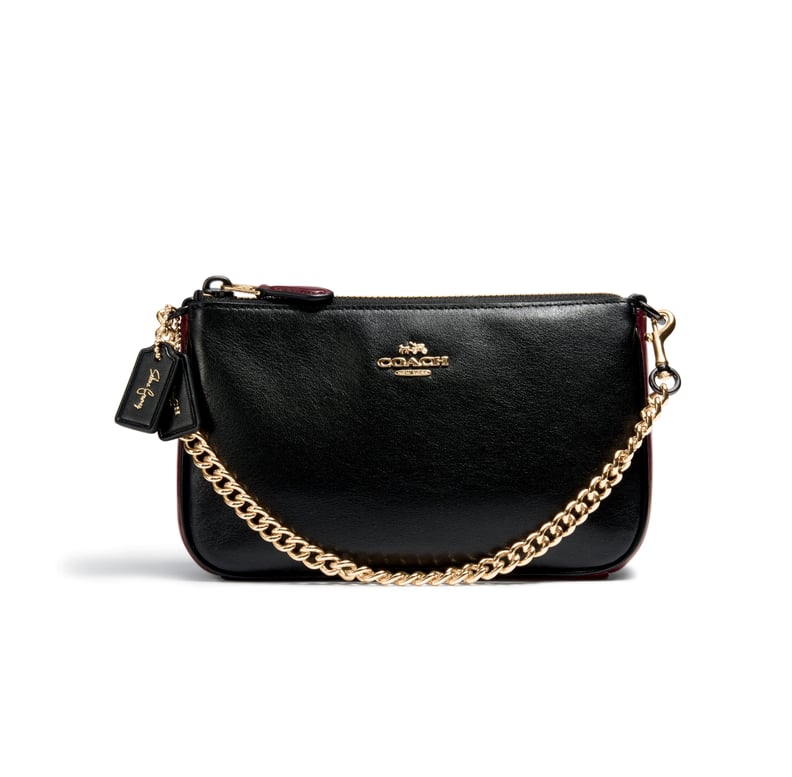 Selena Wristlet in Selena Black Cherry
Selena Wristlet in Selena Red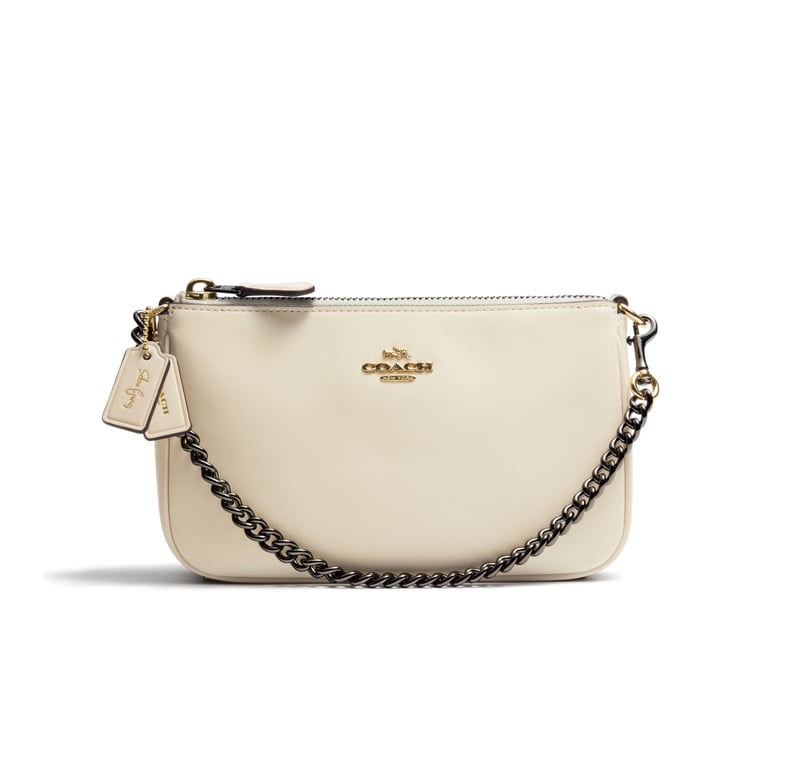 Selena Wristlet in Selena White