As POPSUGAR editors, we independently select and write about stuff we love and think you'll like too. If you buy a product we have recommended, we may receive affiliate commission, which in turn supports our work.
Selena Gomez has a thing for sneakers. We could have told you that because we've been closely analyzing her most recent street style looks, but the singer and actress, who is in New York this season filming a movie with Woody Allen, confirmed our suspicions in an interview with Vogue, where she said her closet is full of "sneakers and cute boots and now [just] a few heels."
The new Puma ambassador said sneakers "have been so changing [her] life." In fact, she's been wearing them so much, she's forgotten how to walk in heels. "I'm like Bambi, trying to figure out how to get my legs under. It's the craziest thing because you get so comfortable [in sneakers], and now you can just wear them everywhere," Selena told Vogue.
So what does Selena prefer when it comes to kicks? Neutral colors with the occasional pop of red or blue. But when it comes to styles, she's more flexible, adapting her sneaker choice to her day. "You have the sport, where you know you're going to go do something active and want to make sure you feel comfortable. Then there are what I call the untouchables, where someone steps on it and you gasp," Selena said. "Then you have the ones where you know you're going to walk around and do what you have to do. It also depends on what mood I'm in: the simple high tops, black, white, platforms. It's in my vibe."
She definitely plays favorites with the 10 kicks ahead.
01
White Velcro Low-Tops
02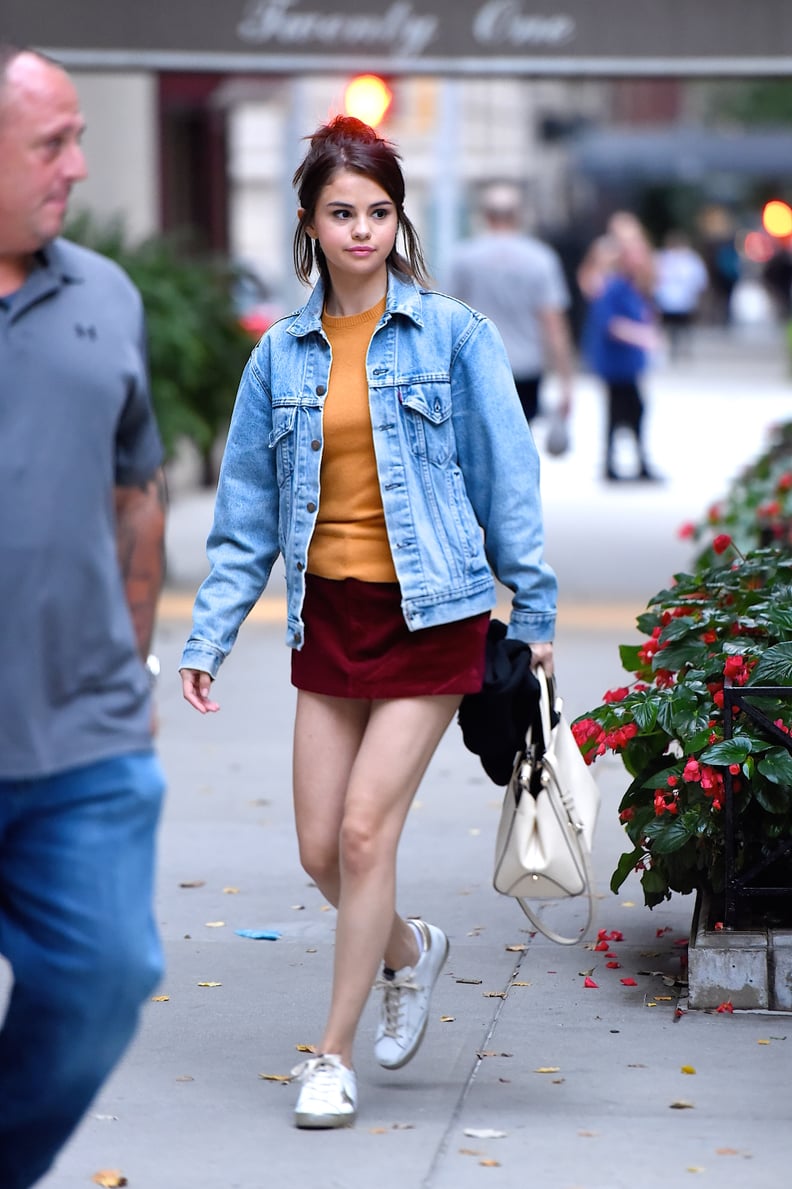 White and Gold Golden Goose Sneakers
03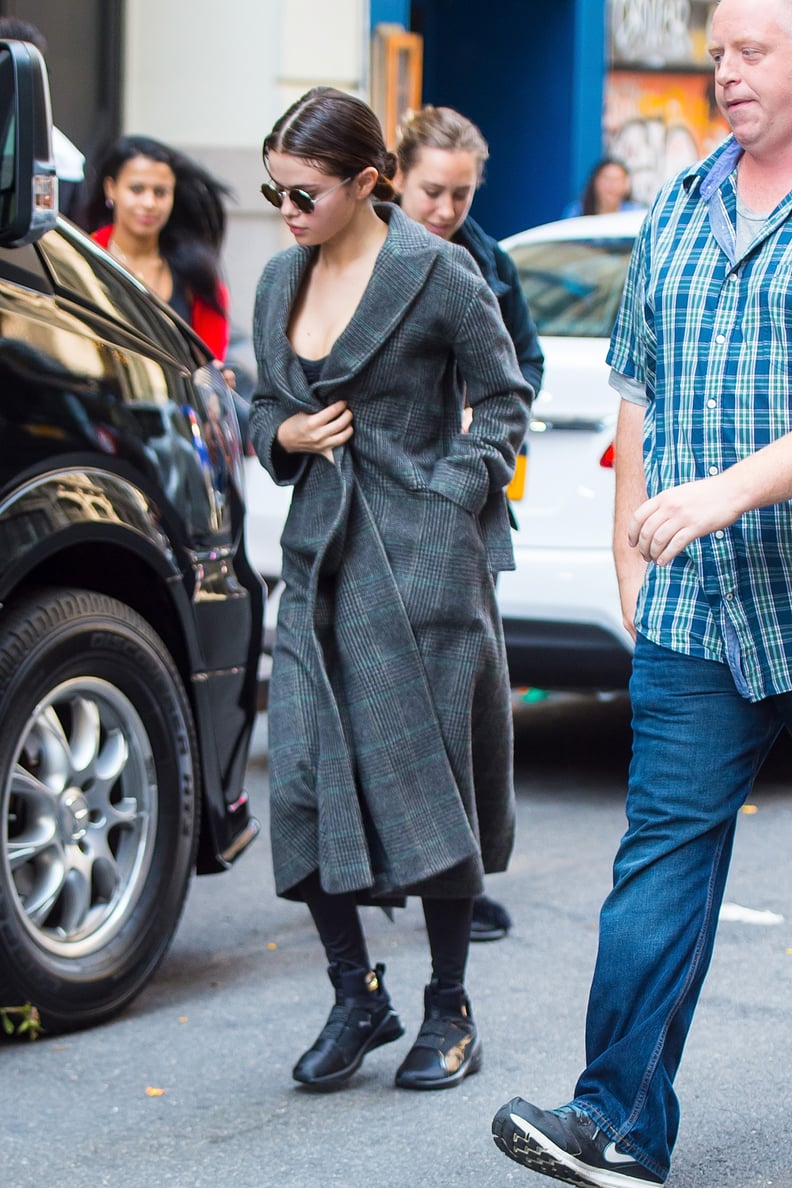 Futuristic Black High-Tops
04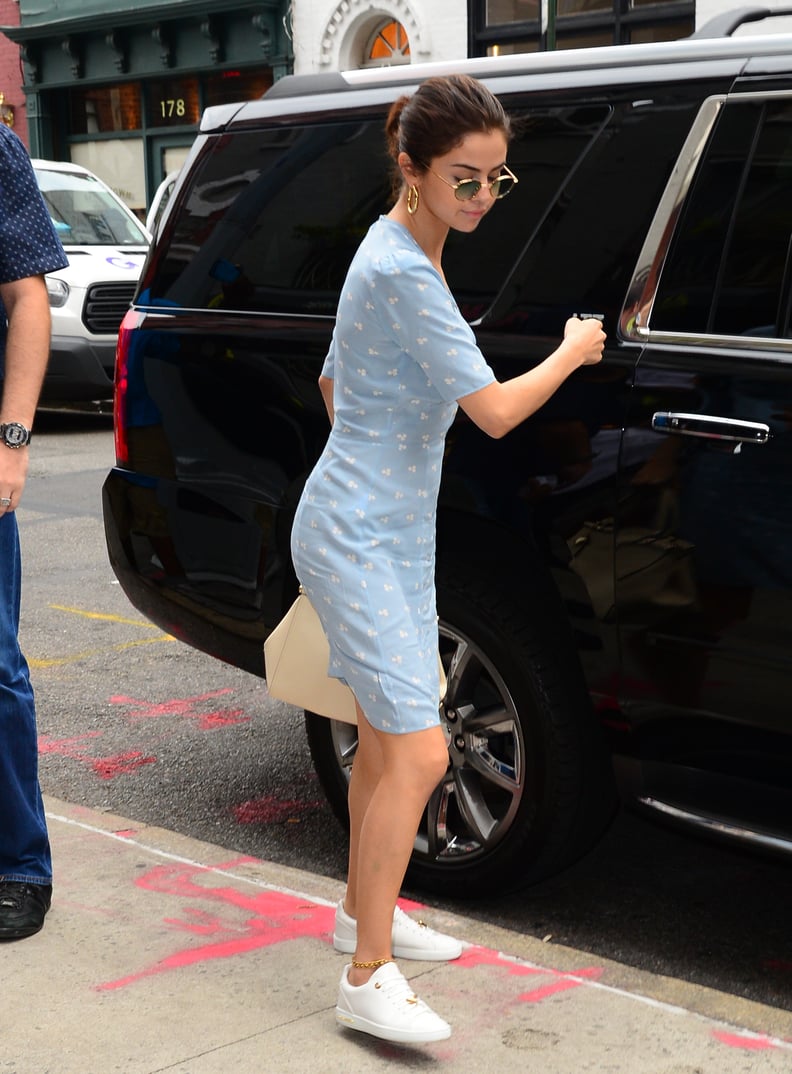 White Sneakers With Gold Hardware
05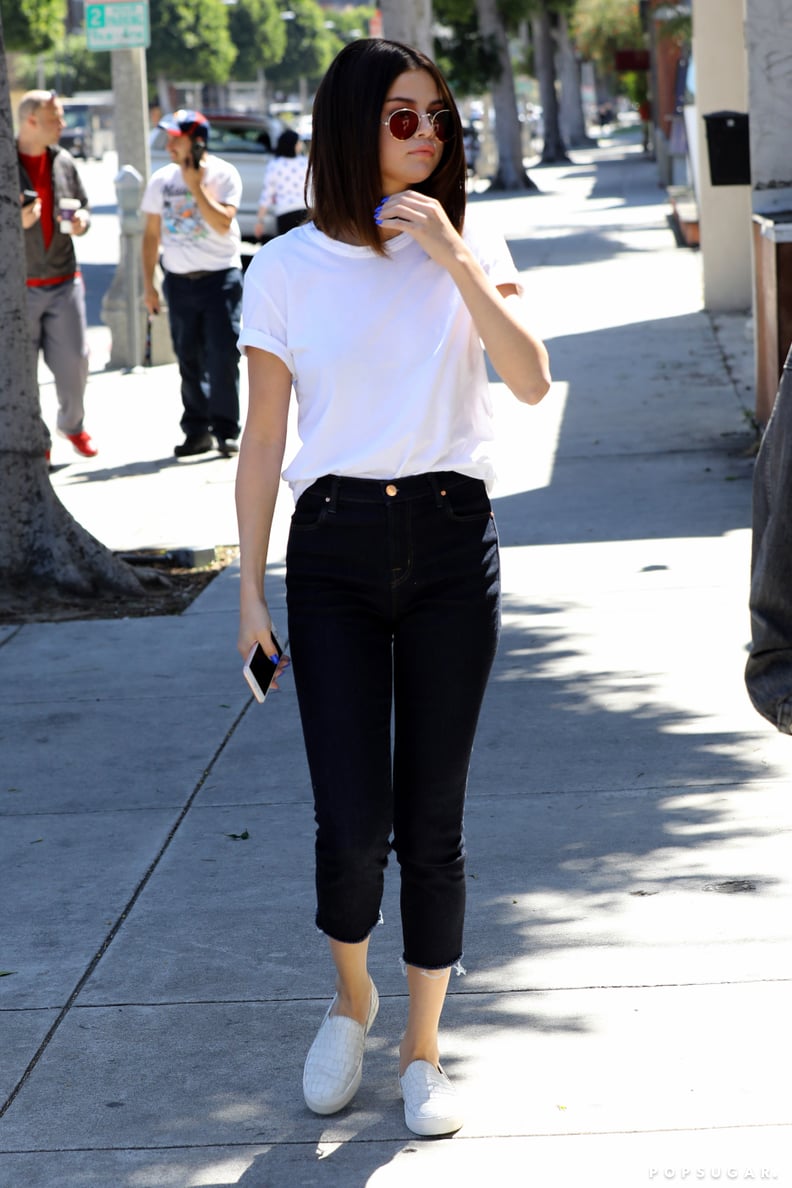 White Leather Slip-Ons
06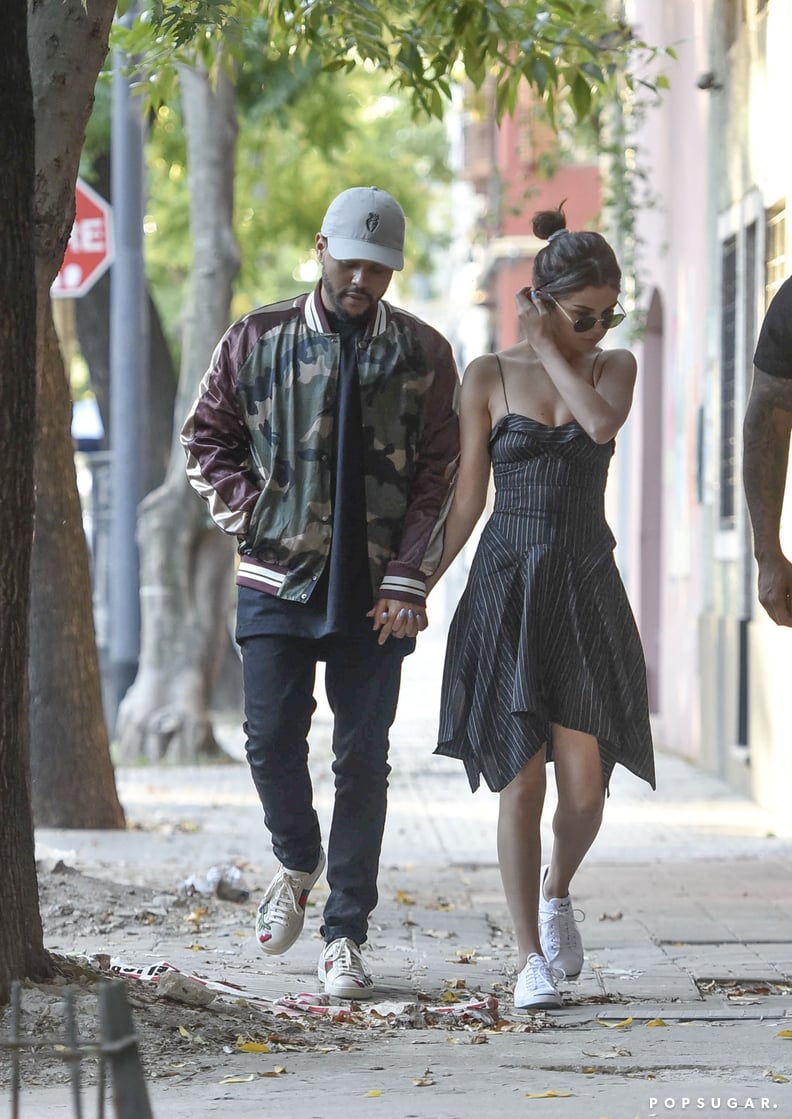 White Jack Purcell Sneakers
07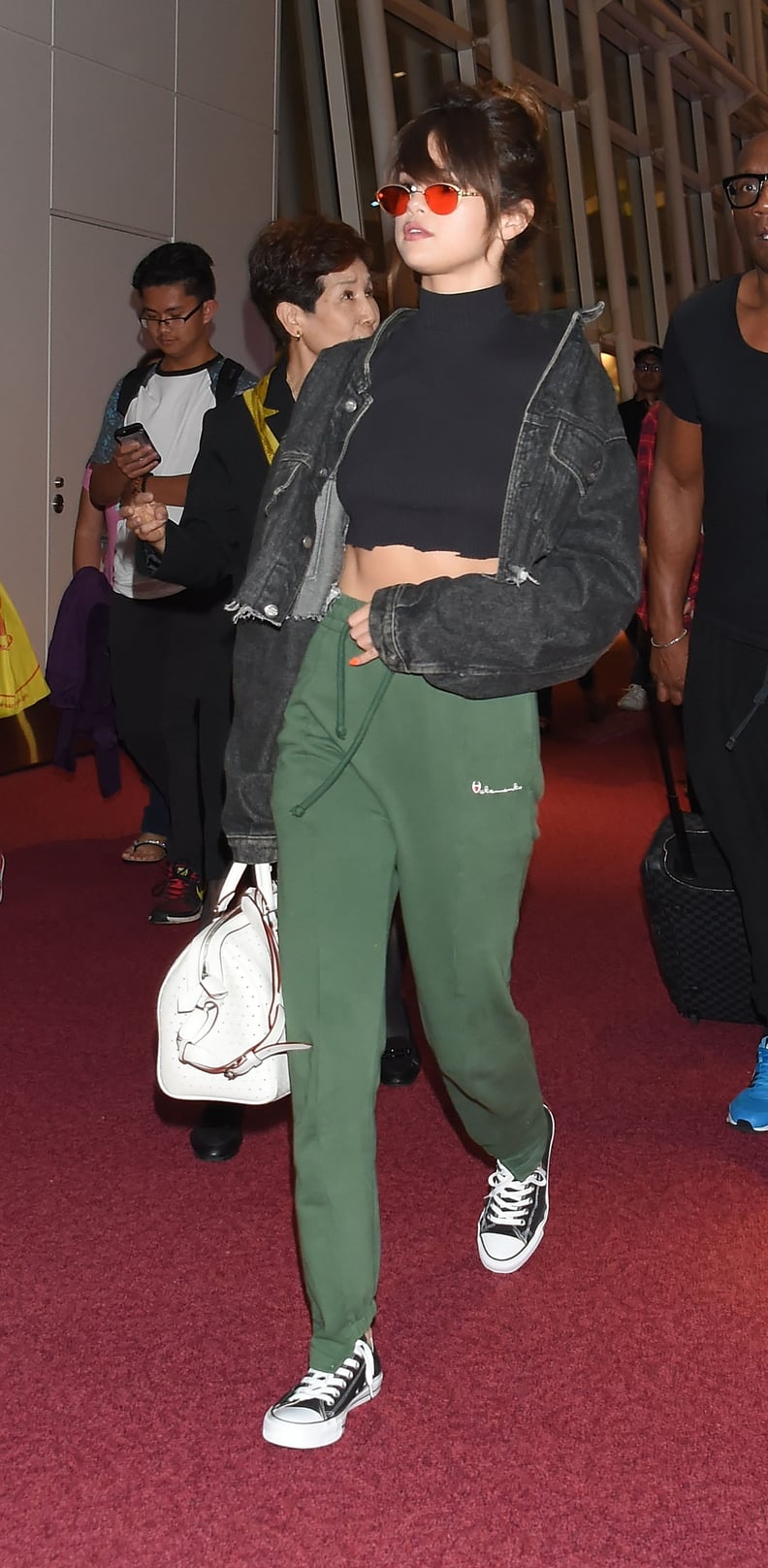 Black Converse
08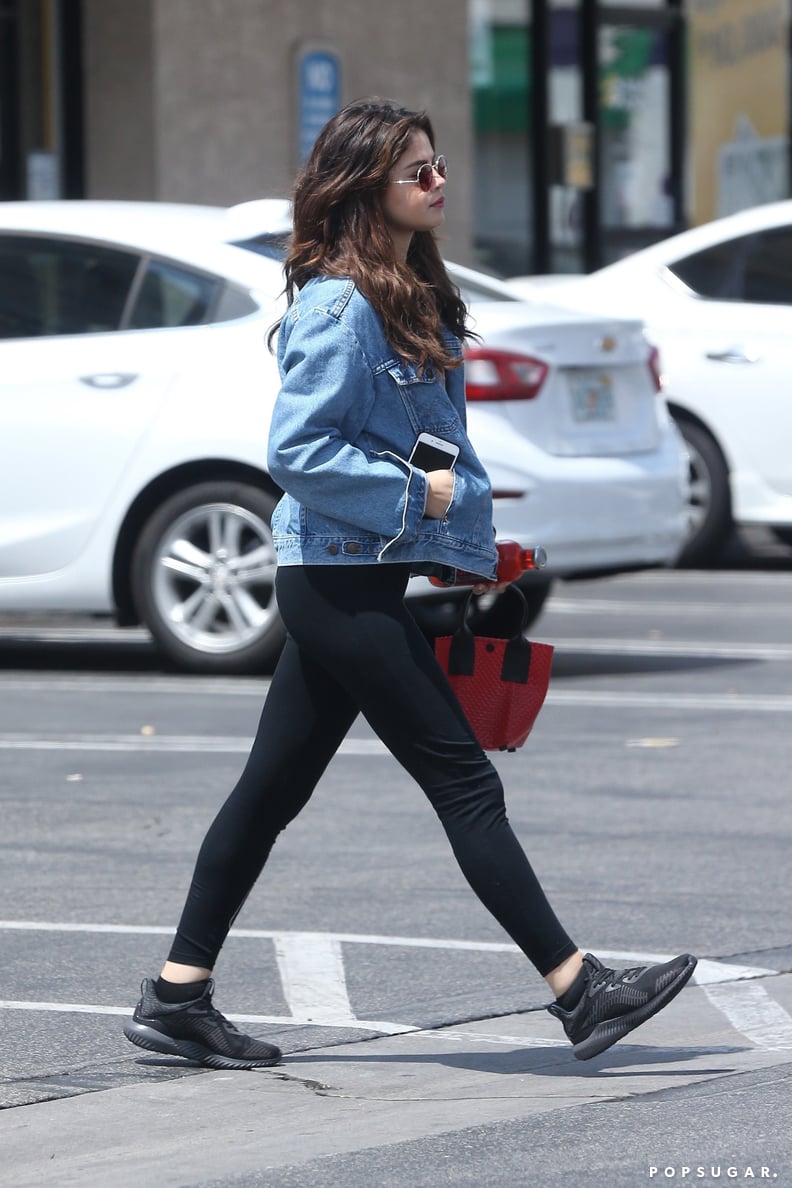 All-Black Running Shoes
09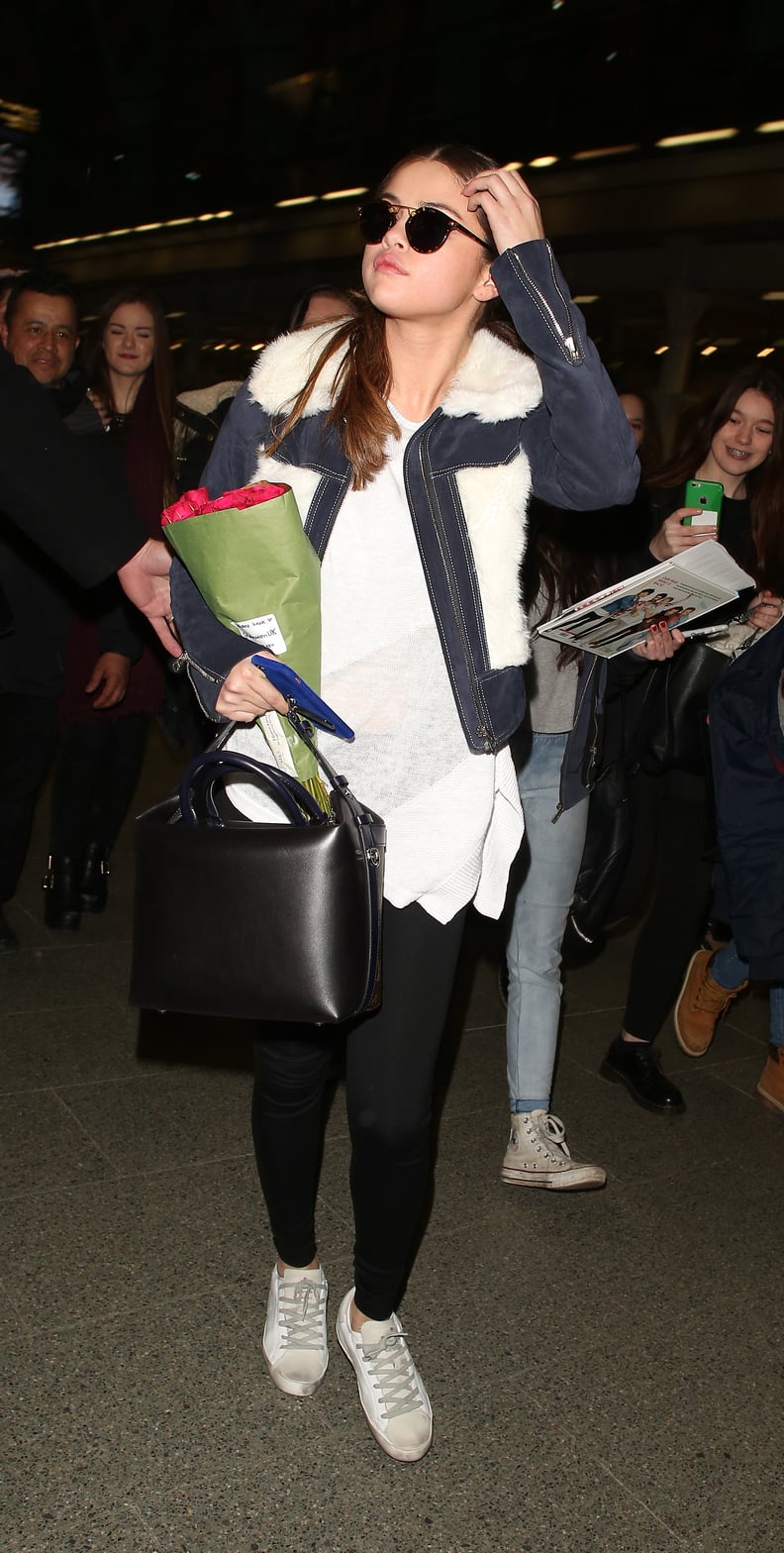 Beige Suede Sneakers
10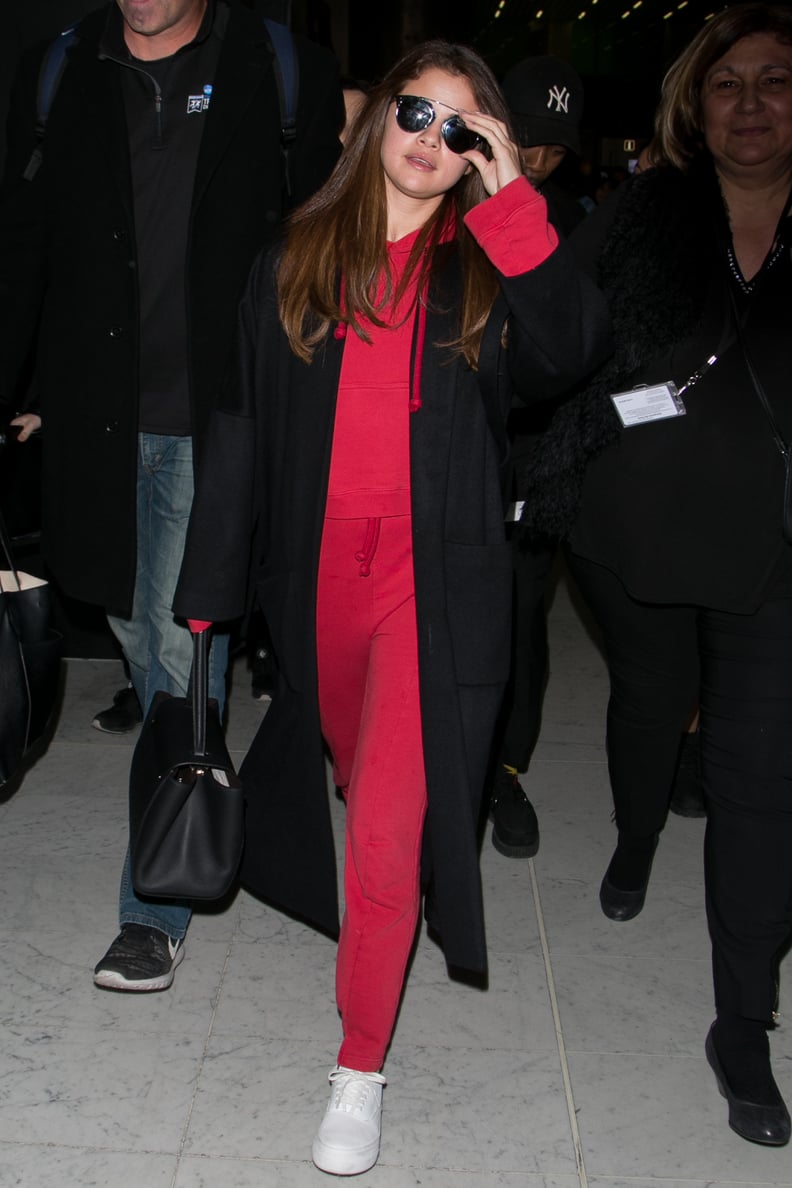 White Lace-Ups