Yep, Taylor Swift Does Look Naked in the "Ready For It" Video — Here's What She's Really Wearing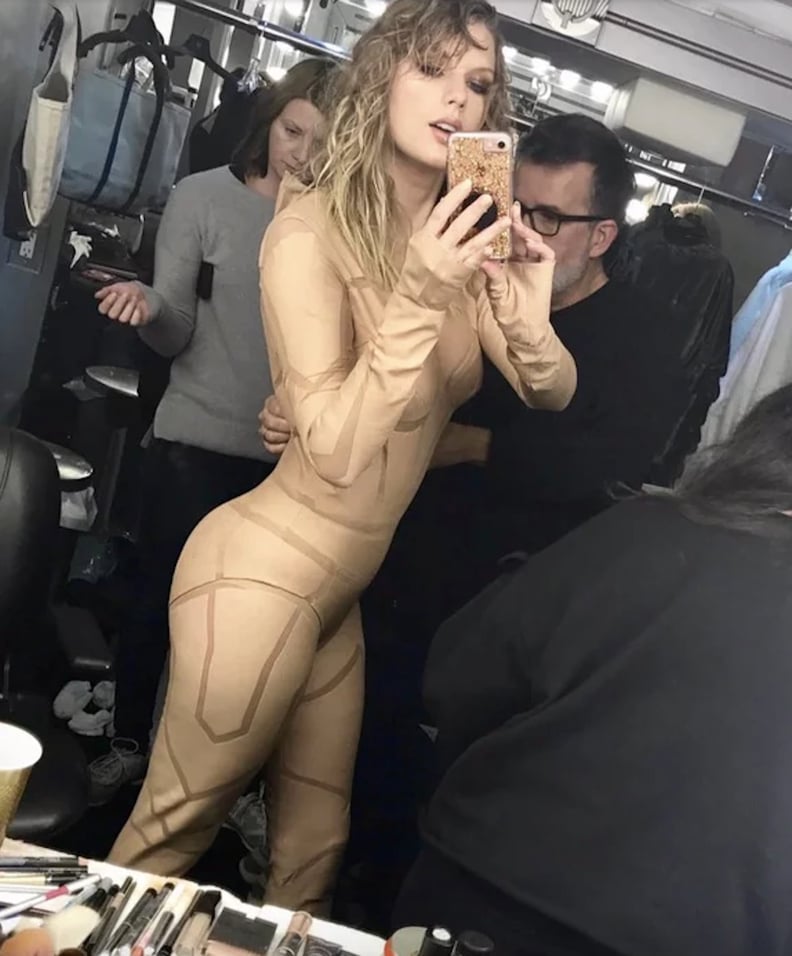 After Taylor Swift released her "Look What You Made Me Do" music video, for which she wore designer pieces and underwent plenty of costume changes, "Ready For It" was released. But in this mini film, you can forget about obsessing over thigh-high boots and a bathtub full of diamonds, because Taylor Swift pretty much just looks naked. At least, when she's not wearing a rubber cloak, but rather trapped in a box, which is made to represent the divide between the "old Taylor" and her new Reputation persona.
Since so many of her fans were shocked by the neutral bodysuit Taylor wore, which allowed for CGI effects to transform and light up her figure on screen, Taylor gave them a BTS peek at the formfitting piece on Instagram, showing off the tech panels that helped her achieve such a dramatic look. Read on to watch Taylor in action, then check out the reality of the design everyone's talking about.