Vera Wang has created some of the most iconic red carpet dresses. Selena Gomez's 2015 Met Gala number caused quite a stir, and who can forget this marigold, floor-sweeping gown Michelle Williams wore to the 2006 Academy Awards with Heath Ledger by her side? When we got the chance to talk to Vera about her rules for design, she was quick to point out what her Simply Vera for Kohl's, bridal, RTW, and runway collections all have in common:
"Comfort is a very big thing for me. Even in your Oscars dress. A lot of the women I've dressed [Holly Hunter, Sharon Stone, Cate Blanchett, and Michelle Williams] have come back and said, 'Your dress was so comfortable.' That's not something someone usually refers to for the Oscars or the Golden Globes. I think there was only one woman that didn't [feel comfortable in her dress], but that's because if you get a dress really tight, well, that's not something you're going to be comfortable in," Vera said.
While we obviously prefer a fancy dress we can move in, many stars have definitely sacrificed function to achieve a glamorous look at a big event. For Vera to receive the "comfort compliment" from so many different women is pretty noteworthy — and it's something to be proud of, too. Read on to see all of Vera's clients appearing confident (and clearly feeling comfortable) in their gowns throughout the years.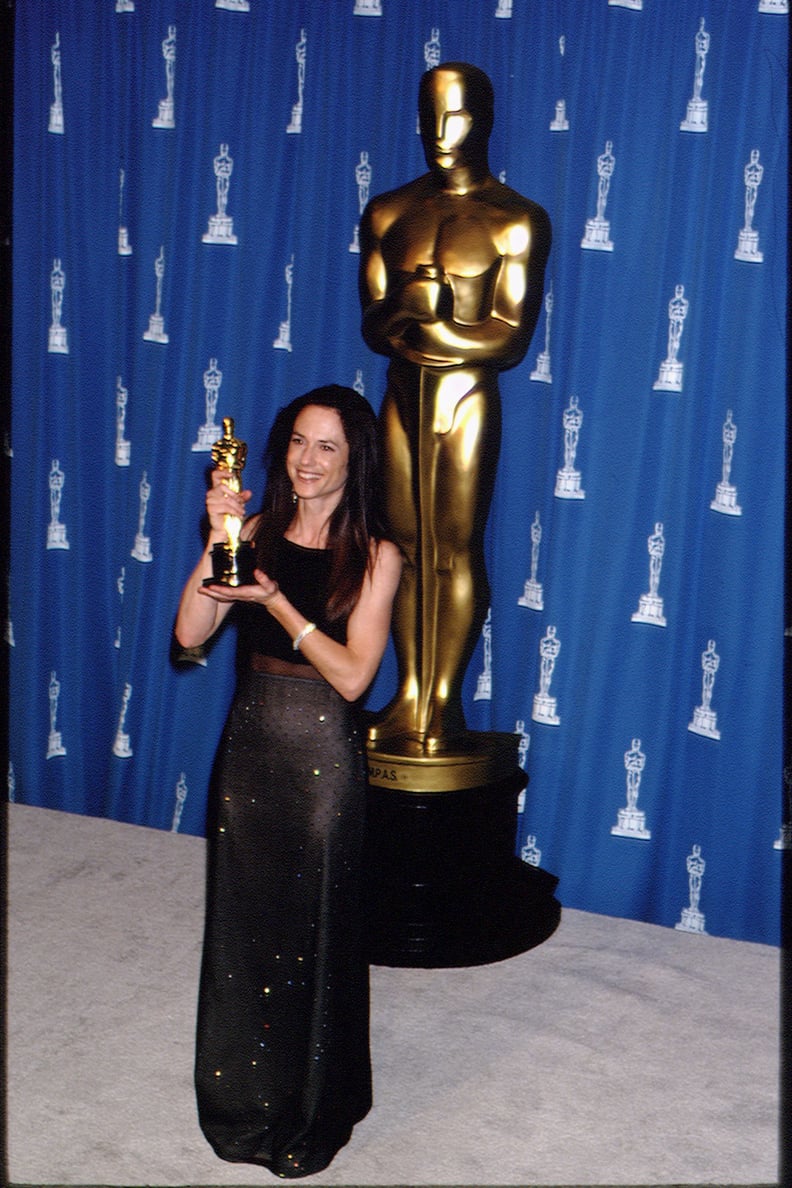 Holly Hunter in Vera Wang
Holly took home the Academy Award for The Piano in 1994 wearing this floor-length column dress with a glitter skirt.
Sharon Stone in Vera Wang
In 1998, Sharon famously wore this lilac satin Vera Wang skirt with her former husband Phil Bronstein's own shirt from The Gap. The couple attended the Oscars together, followed by Elton John's AIDS foundation party.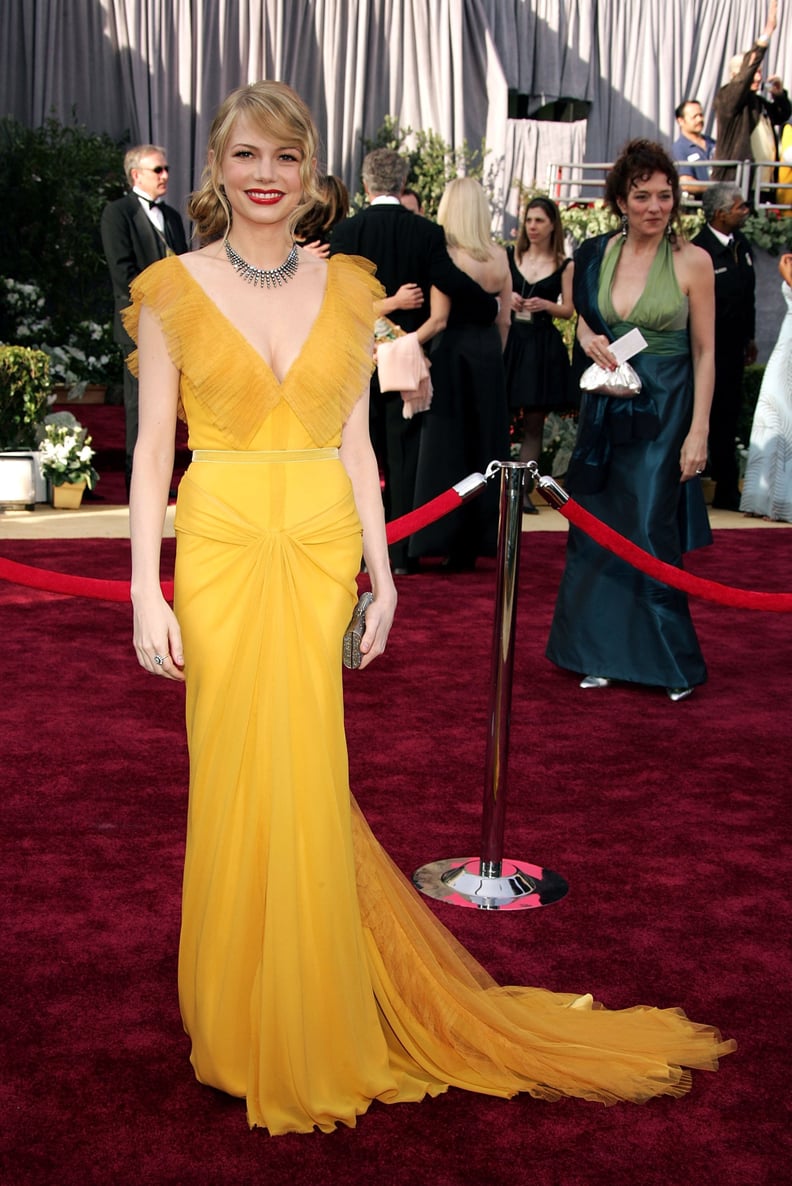 Michelle Williams in Vera Wang
Michelle topped countless Best Dressed lists in 2006, when she attended the Oscars in this marigold creation. Chiffon pleats made up the plunging neckline, and a ruffled train draped behind the star as she walked the carpet. A crystal choker necklace and sparkling clutch were her only accessories.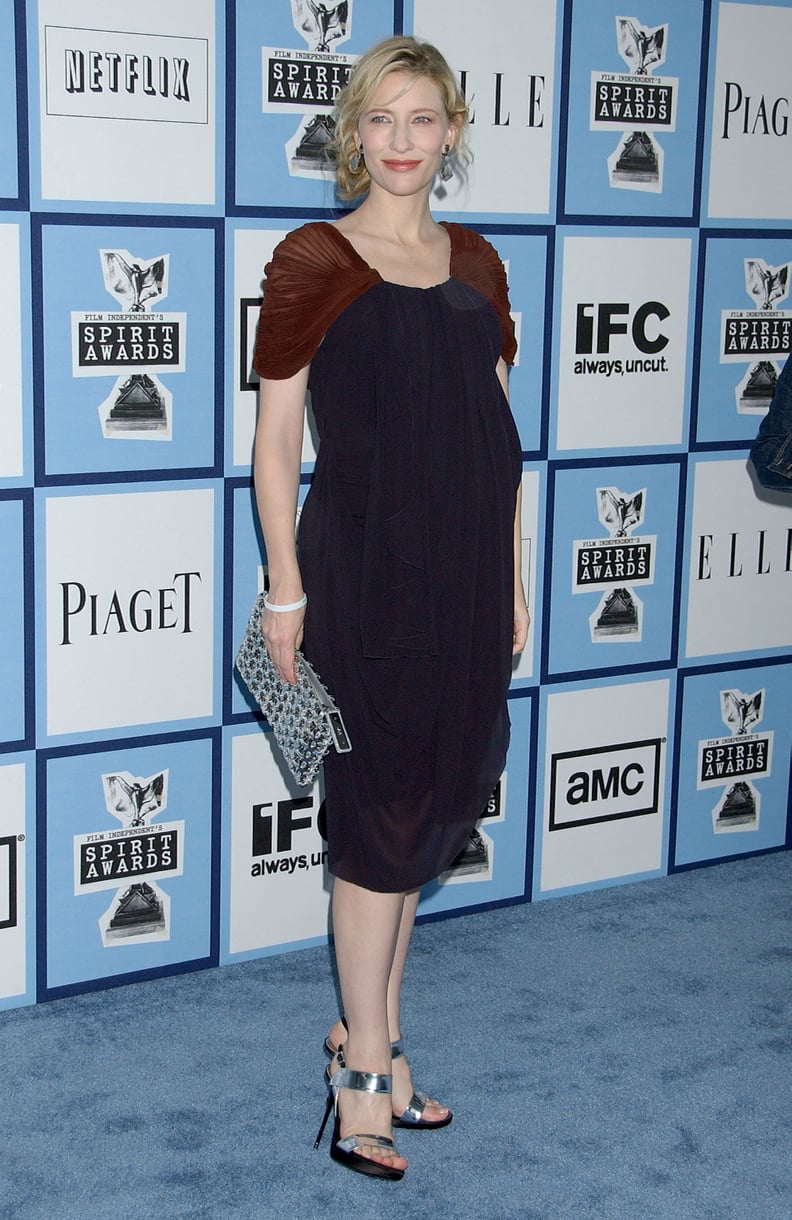 Cate Blanchett in Vera Wang
This modest chiffon two-tone dress with accordion sleeves made for an iconic maternity style moment. Cate accessorized her look with metallic sandals, a textured clutch, and drop earrings at the Independent Spirit Awards in 2008.