Amber Heard Was Such a Lovely Bride That She Got Married Twice
As POPSUGAR editors, we independently select and write about stuff we love and think you'll like too. If you buy a product we have recommended, we may receive affiliate commission, which in turn supports our work.
They did it again, folks! After officially tying the knot in an intimate ceremony last tuesday, Amber Heard and Johnny Depp had yet another wedding reception — this time on a private island in the Bahamas — last Sunday. And while photos of the bride on either day have yet to be released, we can't stop our minds from running wild. For one thing, we know Amber can rock a white dress, as evidenced by the many times she's worn one on the red carpet. But it's also rumored that she wore Stella McCartney (at least for one of the celebrations), which was most likely the right amount of simple and statement-making when paired with Amber's signature glam makeup.
Ah, yes — a girl can dream. Keep reading to see what we think the star's gowns might have look like. Source: Getty
We're assuming this is pretty much what the wedding looked like: Amber channeling Old Hollywood and Johnny pairing his suit or tux with a bunch of necklaces.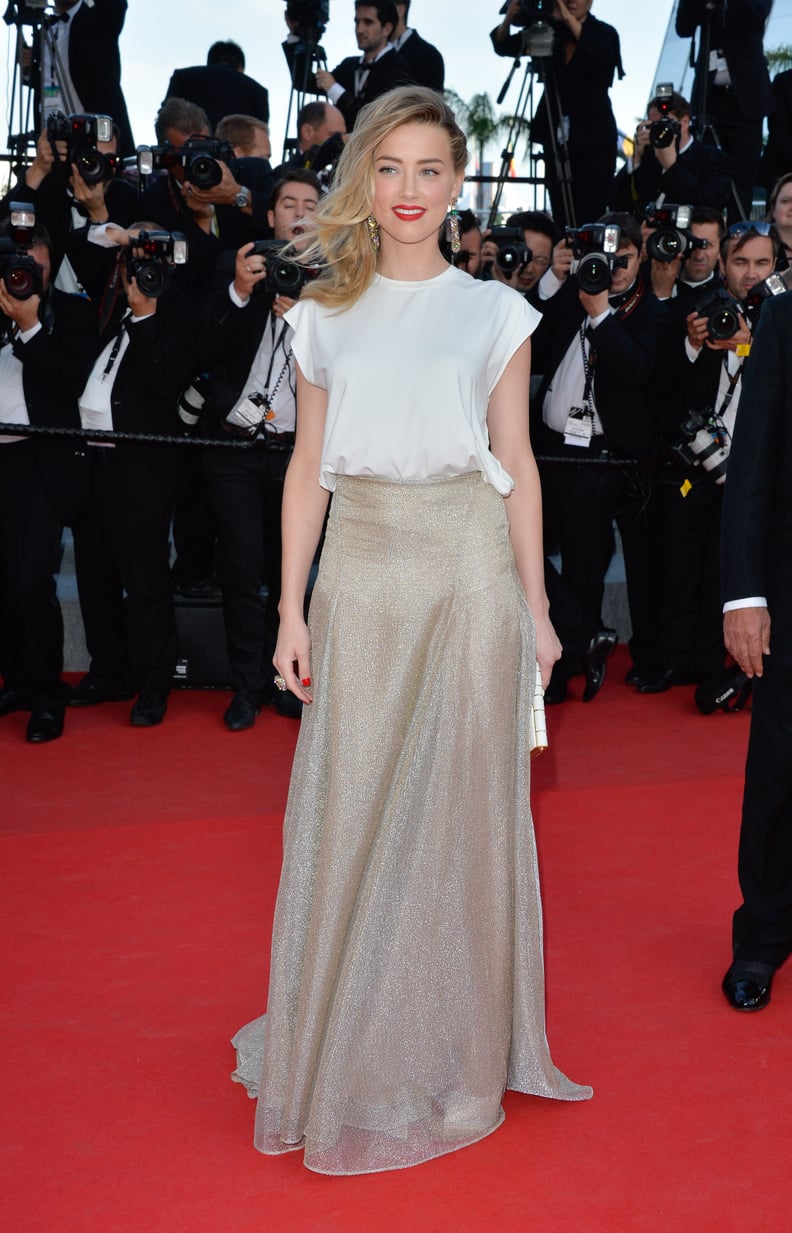 Or Amber could have went the two-piece route and rocked a white top and a full skirt. This look really worked for her at Cannes.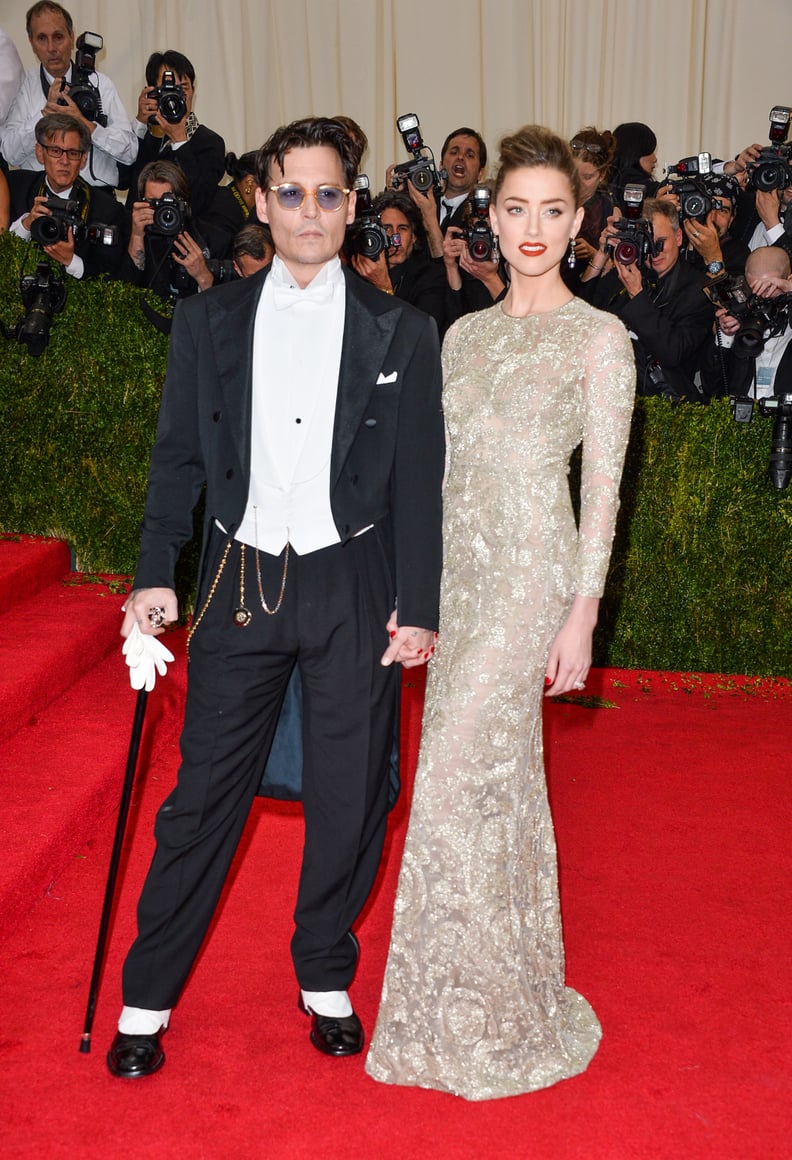 If she opted for metallics, that would have been signature Amber. The girl loves to shine.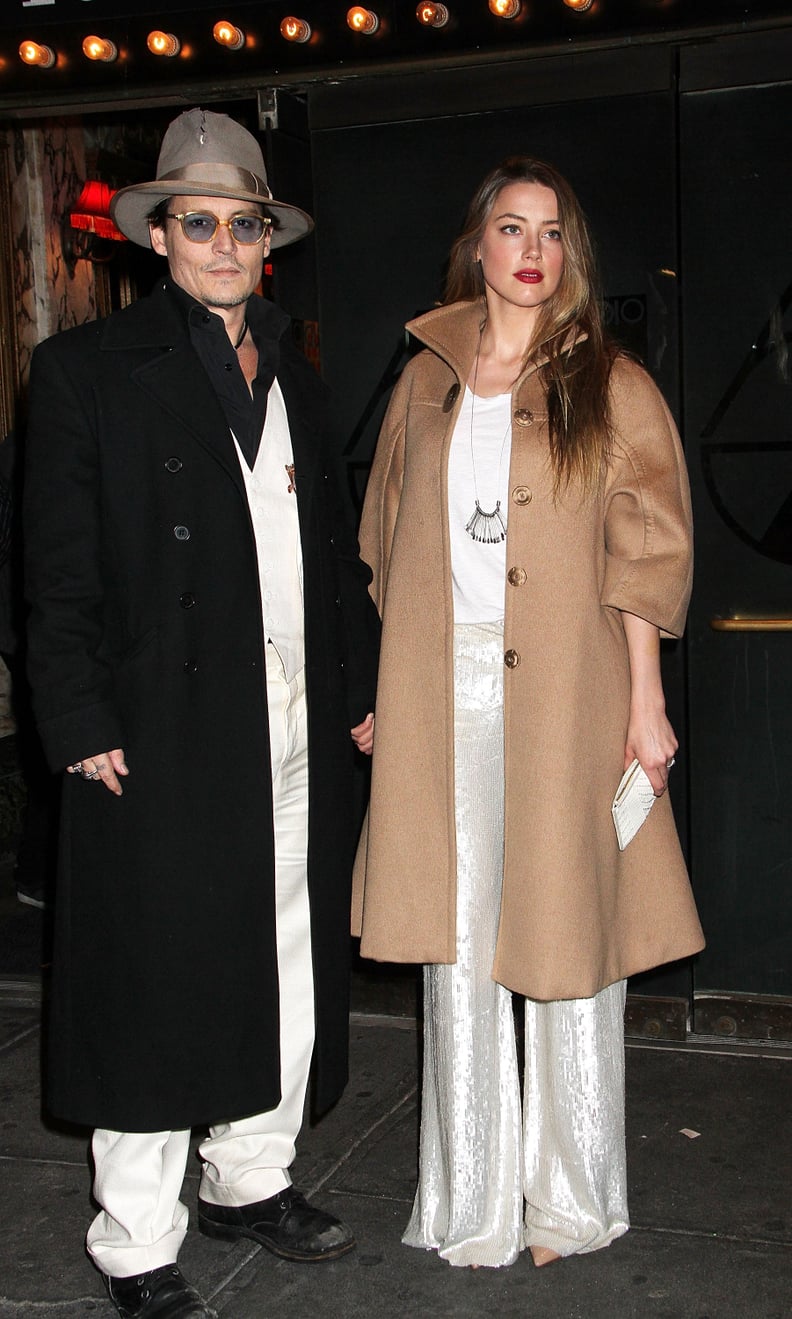 Since the ceremony took place at their house, we wouldn't be surprised if the star went with some sparkly pants. Casual but still dressy and perfect for dancing the night away with her new husband.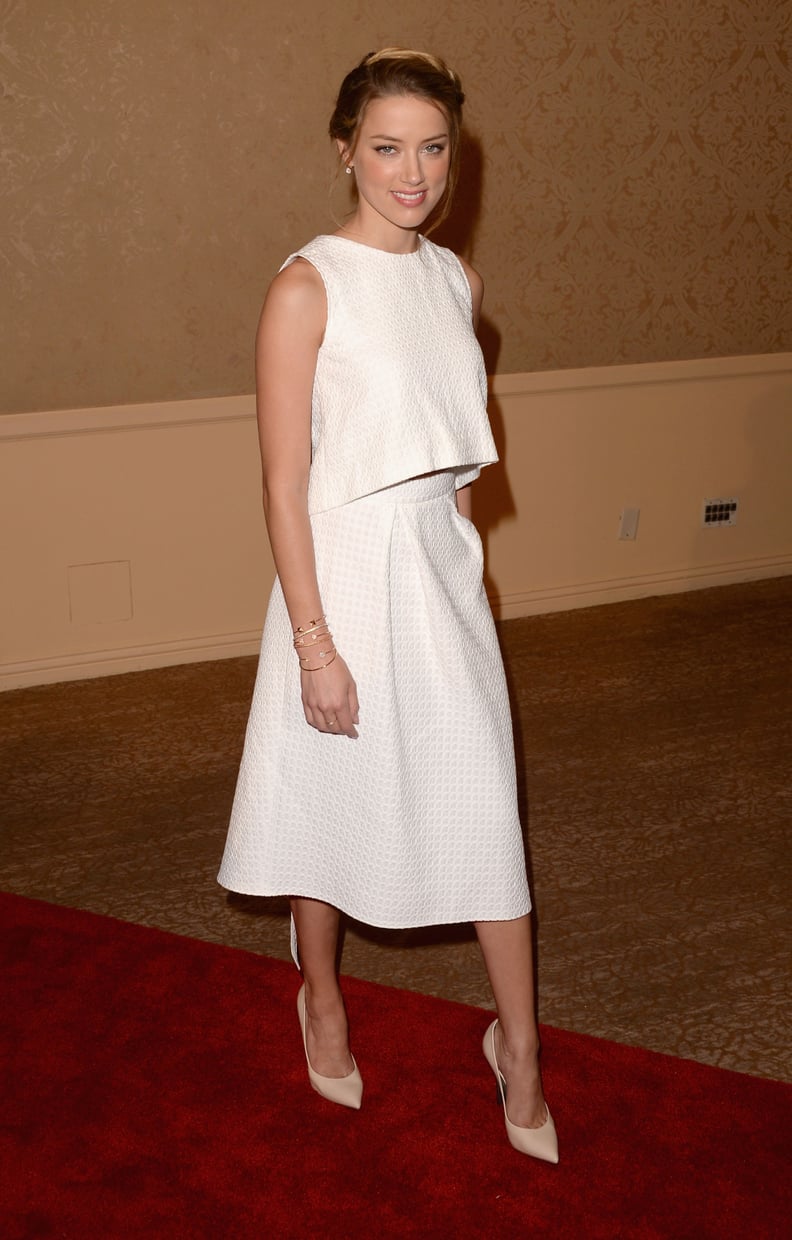 We're betting Amber isn't really the type to follow tradition, so a trendy crop top might have been her pick. If that's the case, we're gonna have to see photos immediately. Our Pinterest board is waiting.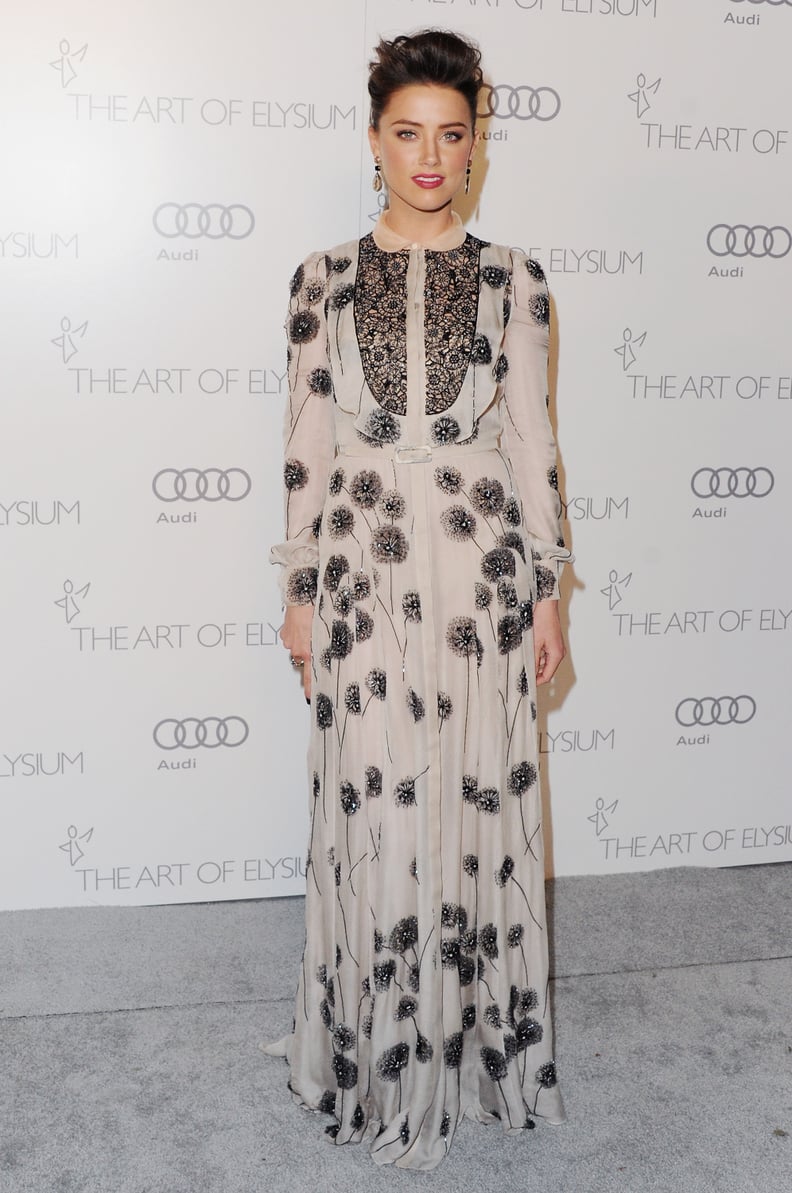 We're not gonna lie: it would be pretty sweet to see the bride wearing a pattern. So different, so artsy, so perfect when the groom is Johnny Depp.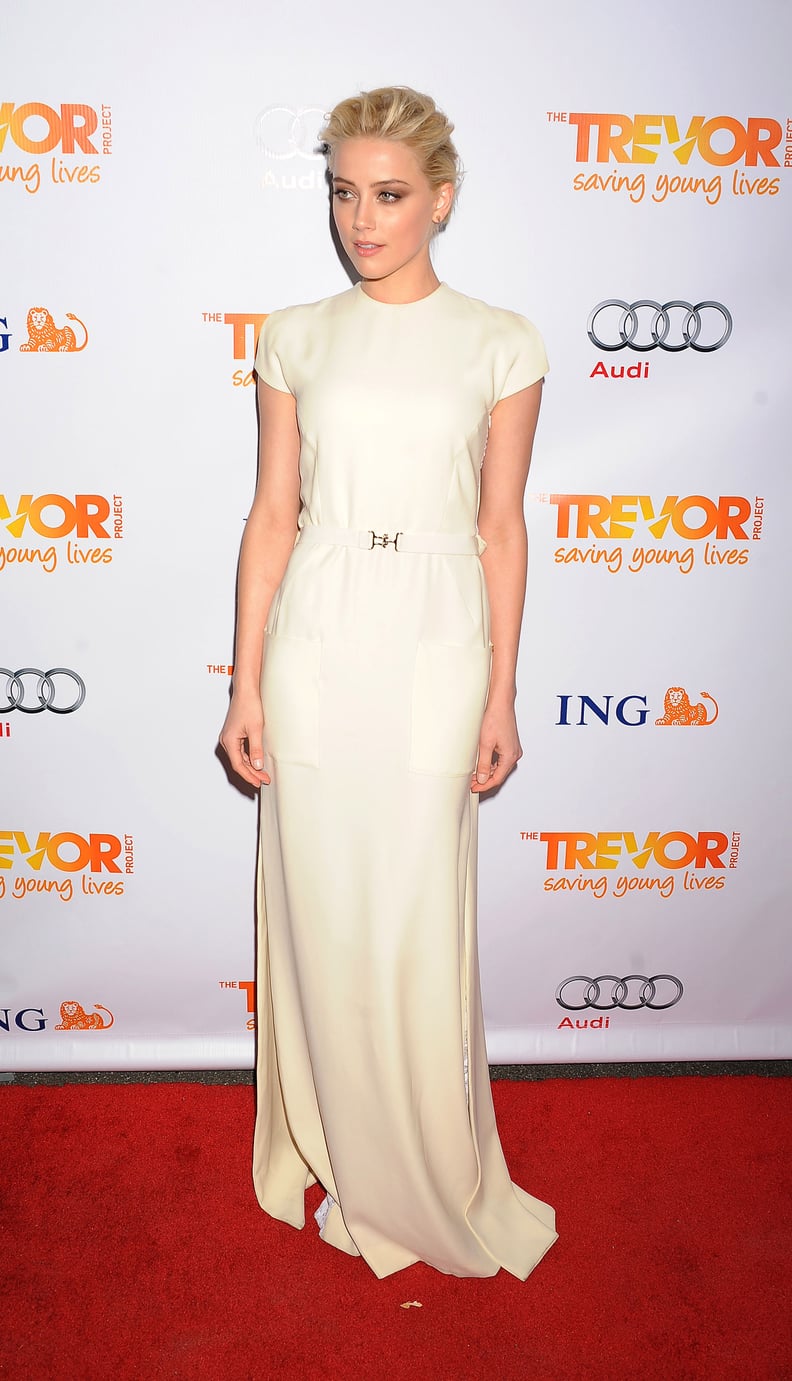 This dress kind of had a yellow tint, but the classic shape surely would have looked stunning on Amber. And who says she had to wear white?!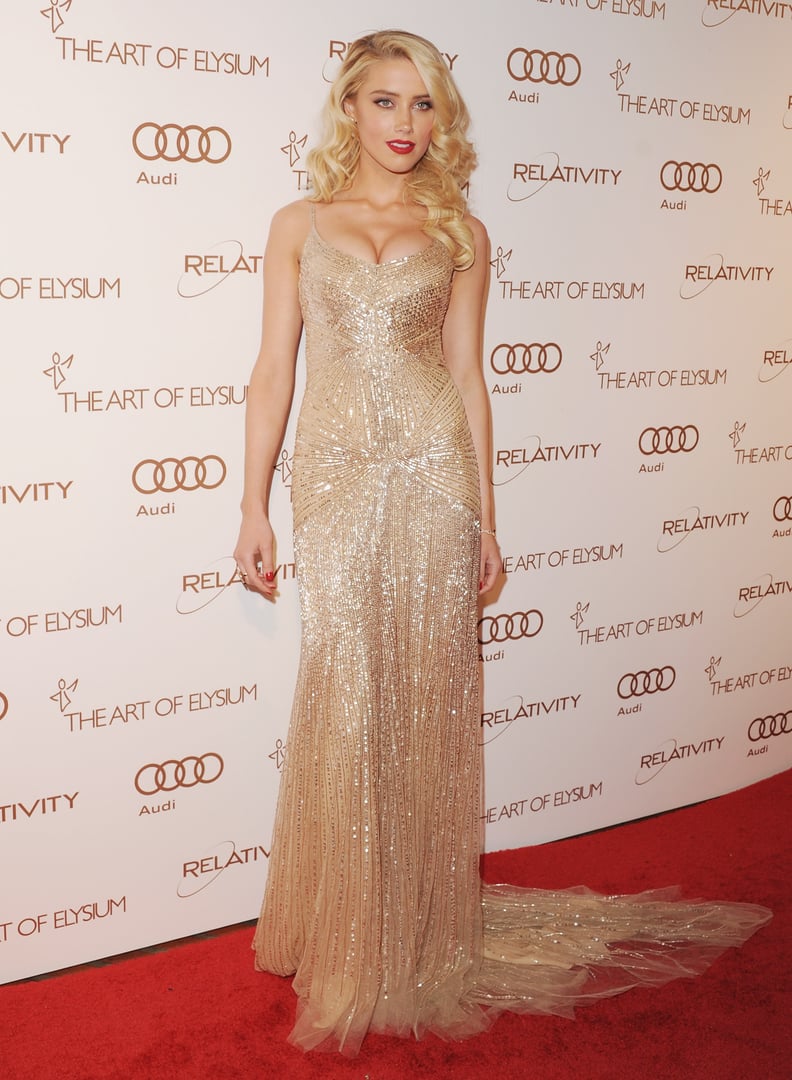 Probably a bit too glamorous for a casual, in-home wedding, but if you can't go big on your big day, when can you?!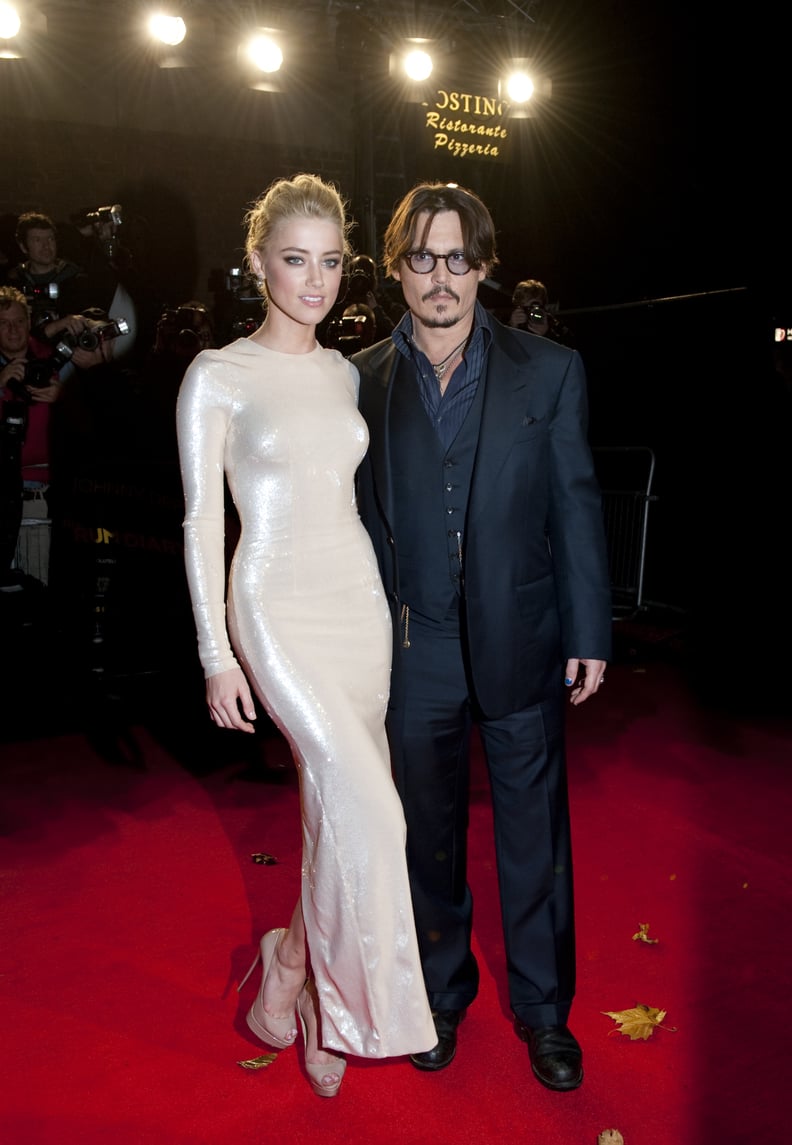 One thing's for sure: Amber loves to accentuate her curves. She may have went with a formfitting number rather than a big, poofy ball gown.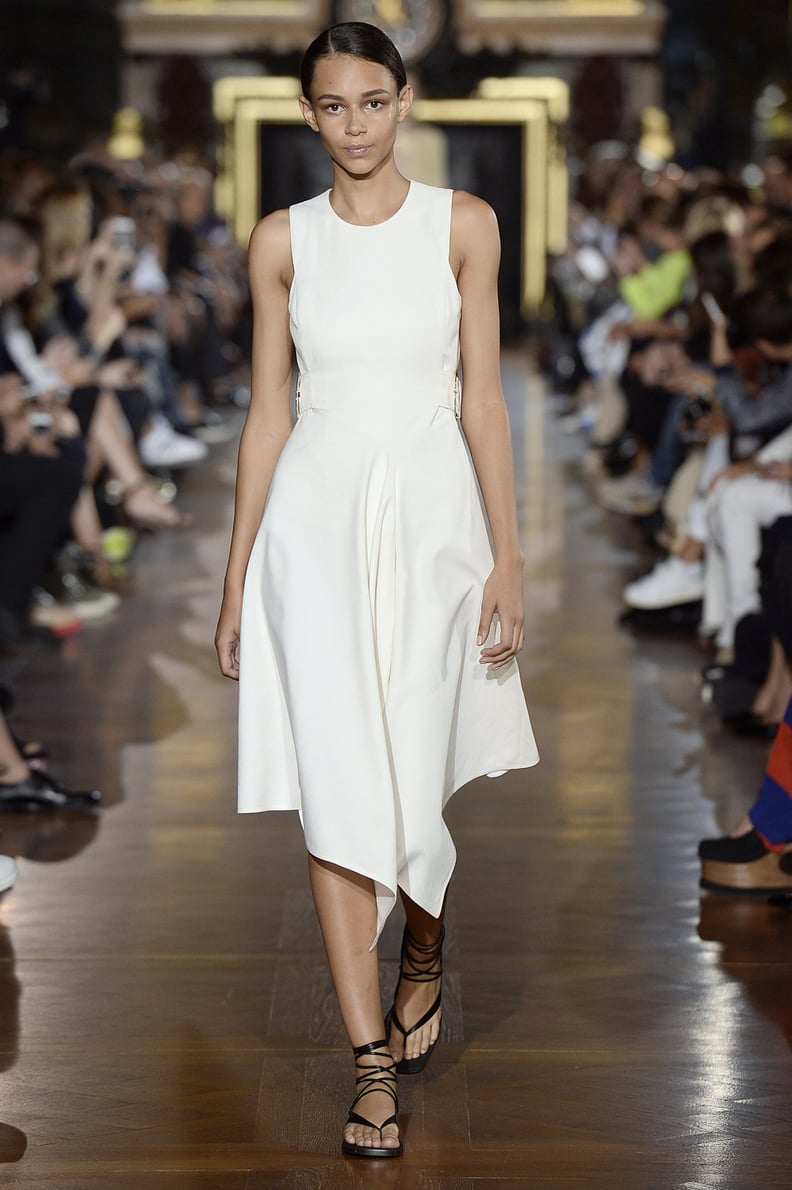 This gown from the Stella McCartney Spring/Summer 2015 show surely would have suited the bride. It's simple, white, and classic but not too dressy. Just imagine it on Amber, paired with a loose, curly updo and skin-colored heels.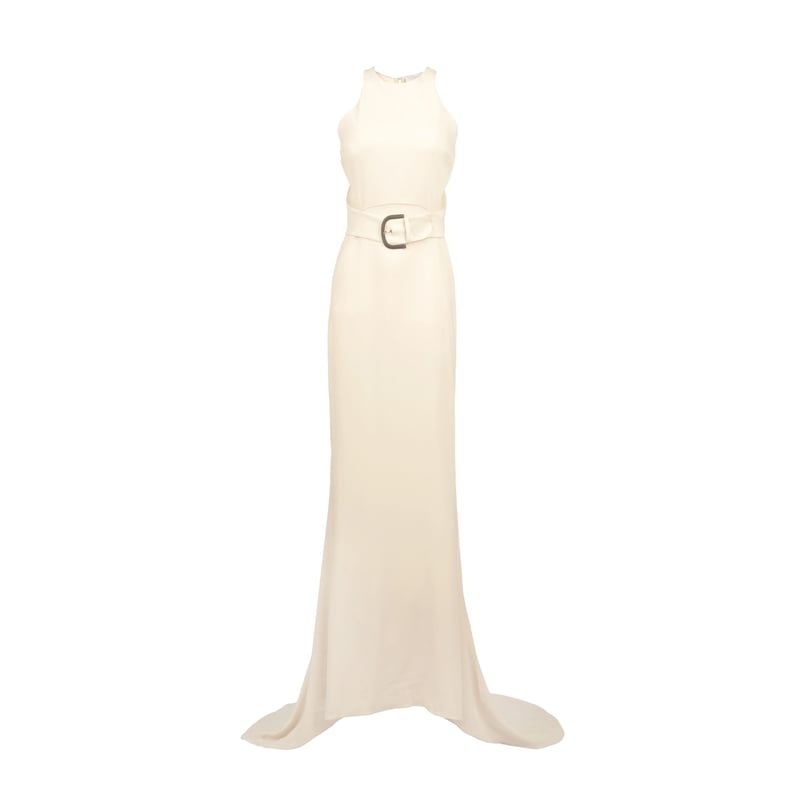 If Amber did wear Stella McCartney, it was probably custom, but the Kate Dress ($4,340) would have surely looked lovely on her.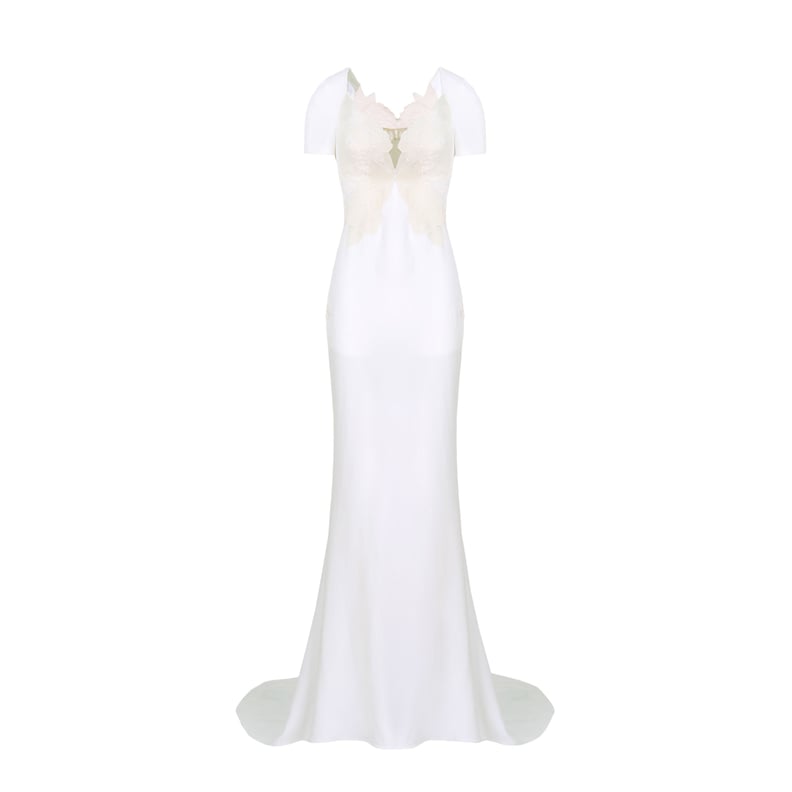 We're also digging the Sacha Dress ($5,865). It's a similar style to stuff she's worn and definitely gives off the glamorous vibe Amber's a fan of.