As POPSUGAR editors, we independently select and write about stuff we love and think you'll like too. If you buy a product we have recommended, we may receive affiliate commission, which in turn supports our work.
When you're invited to a wedding (and if you're anything like us), your first thought is usually about what you're going to wear. And if the wedding you're attending happens to be an Indian wedding, things can get a little tricky. During my sister's wedding in Dubai, the question I got asked the most was, "What's appropriate to wear to an Indian wedding?" For most of my friends, this was their first time attending an Indian wedding, and they didn't know where to start. If you're not wearing a traditional Indian outfit, there are still a ton of gorgeous gowns you can wear to be the best dressed guest at the wedding.
Before we dive right in, here are a couple of pointers you should keep in mind when choosing a dress. First, the two colors you should stay away from are white and black (of course, this varies case by case, but these colors signify mourning or bad luck, so it's better to stay away from them). Instead, have fun with bright, bold, cheery colors, and don't be afraid to accessorize or choose something sparkly. And lastly, if you're unsure if what you're wearing works, the best thing you can do is ask the bride — after all, she knows best. Here's our roundup of the best dresses you can wear to an Indian wedding.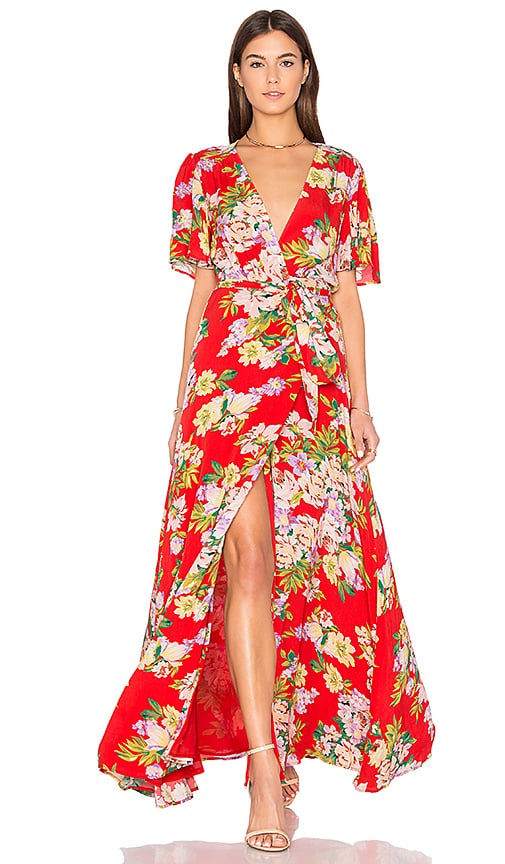 Mehndi
For the mehndi ceremony, which is when the bride's hands and feet are decorated with henna, go for a casual floral or printed dress, like this Privacy Please X Revolve Plaza Dress ($238). Keep in mind that your hands are going to be covered in henna, so choose a dress that doesn't have superlong sleeves.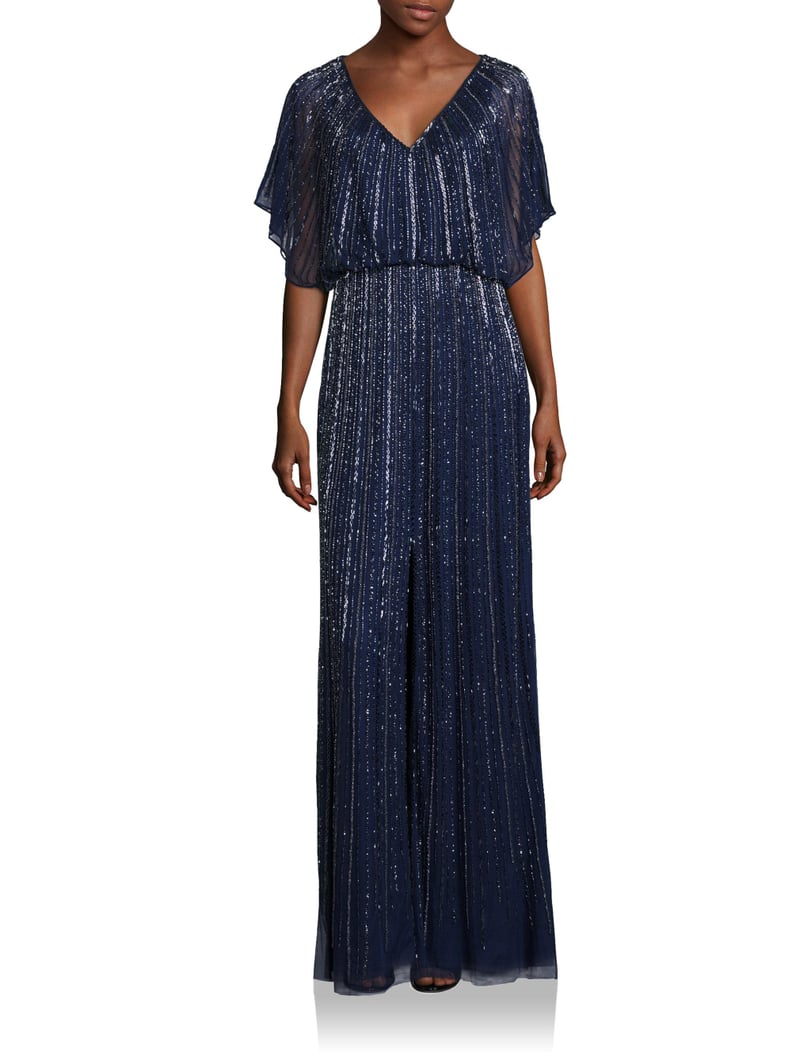 Sangeet
The sangeet is where everyone dances and gives embarrassing speeches about the bride and groom. For this occasion, you'll want to go for a sparkly gown like this Aidan Mattox Embellished Front Slit Gown ($158, originally $395). Make sure to wear a pair of shoes you can move around in, because there's going to be a ton of dancing.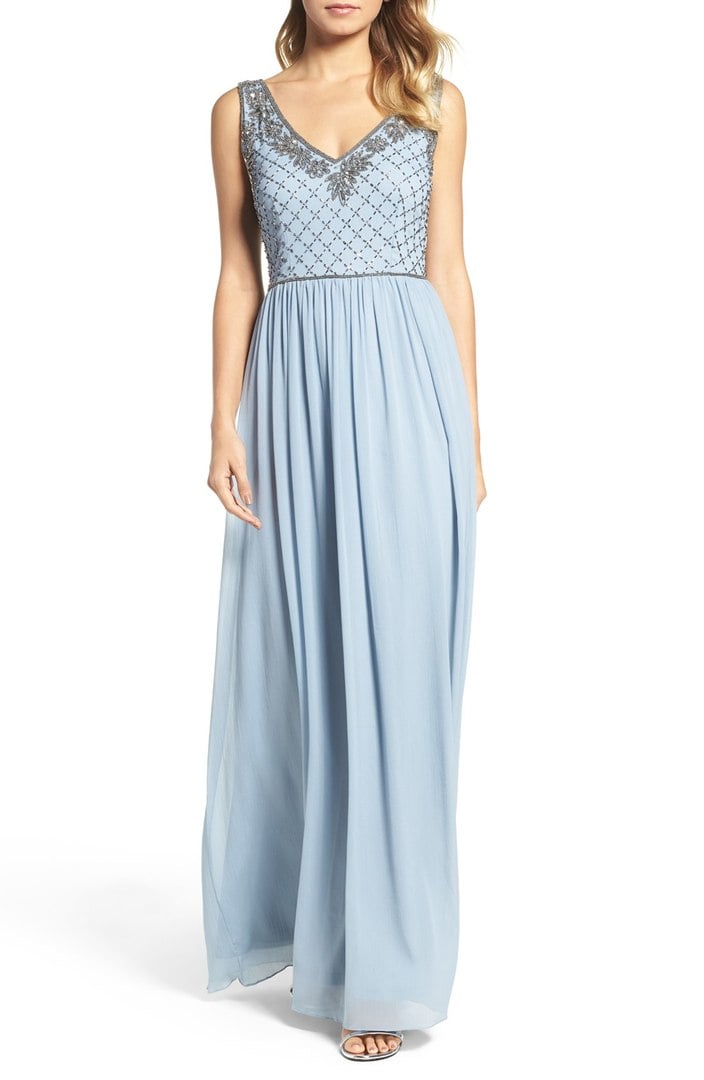 Wedding
For the wedding and reception, wear an elegant evening gown like this Adrianna Papell V-Neck Embroidered Bodice Gown ($199). The bride will be wearing red, so as long as you steer clear from the color, you should be fine. For the finishing touches, accessorize with jewelry.