Who's Really Behind Kate Middleton's Style?
She's the Duchess of Cambridge, a mother of two with another on the way, a wife, a devoted advocate for charity work through The Royal Foundation, an avid athlete, and a bona fide style icon. How does she do it all? As it turns out, with a little help from her friends — specifically in the fashion department.
Whether it's curating full wardrobes for tours abroad or picking standout looks for special occasions, Natasha Archer — Kate's personal assistant turned stylist — is truly a secret style weapon. Tash, as the palace calls her, has never officially been confirmed in her role (her job title is listed as "* at The Royal Household" on LinkedIn, in fact), but one look at Kate's evolving style and this King's College London graduate's presence is certainly felt.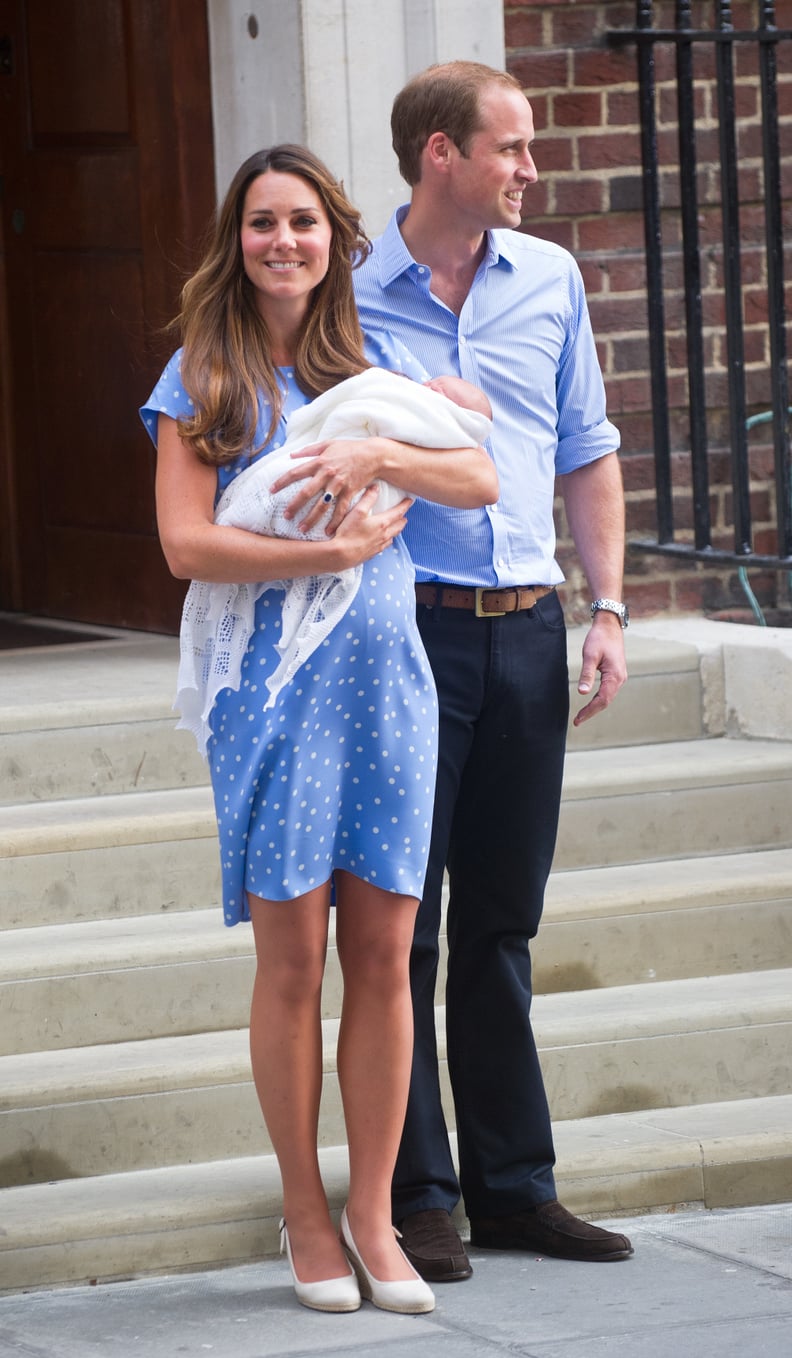 The Big Reveal
We all remember the blue and white polka-dot dress Kate emerged from the hospital wearing while introducing the world to Prince George in 2013. But that moment may have also been another very important birth: the style partnership between Kate and Natasha. Her PA was the first person seen entering the Lindo Wing with a baby seat and, you guessed it, blue and white polka-dot dress in tow.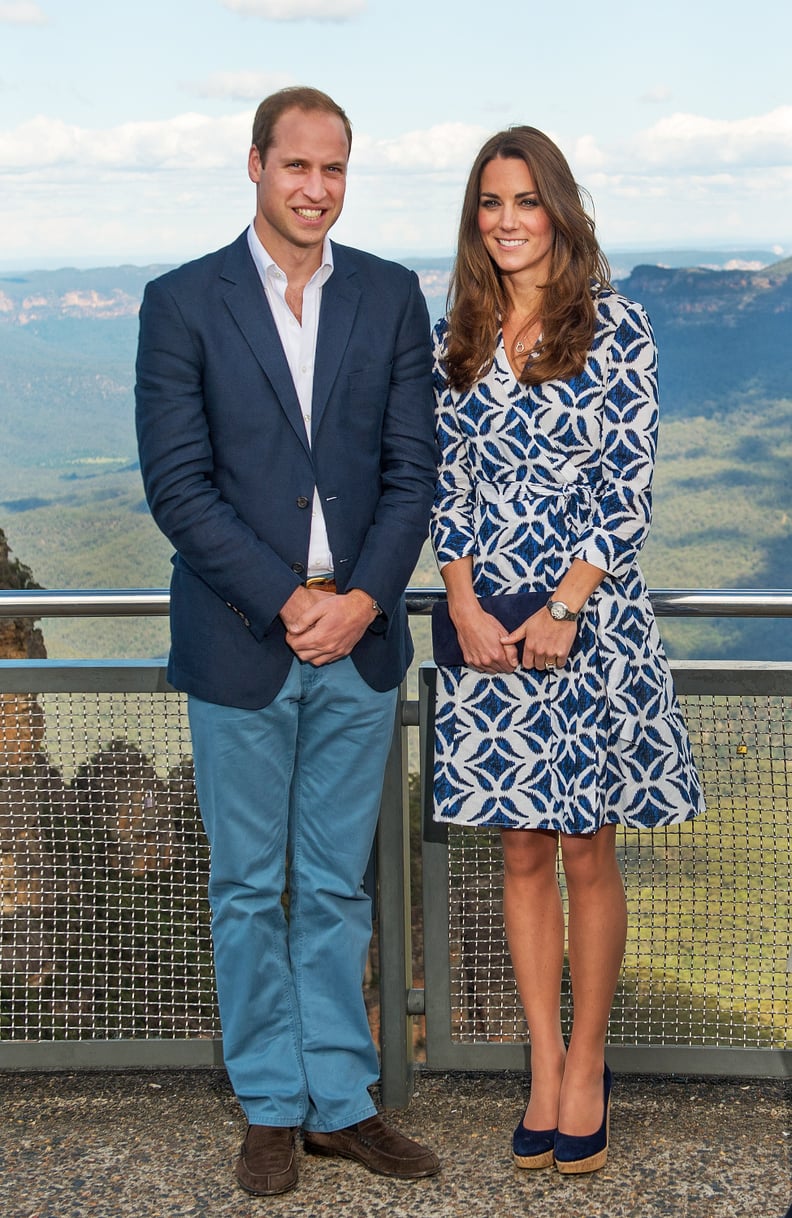 Making the Rounds
Royal followers started taking notice of the duchess's evolution when she made the rounds in Australia in 2014. She deplaned, planted trees, posed cliffside, and pulled off a hike without a hair (or thread) out of place — all with Natasha standing close by.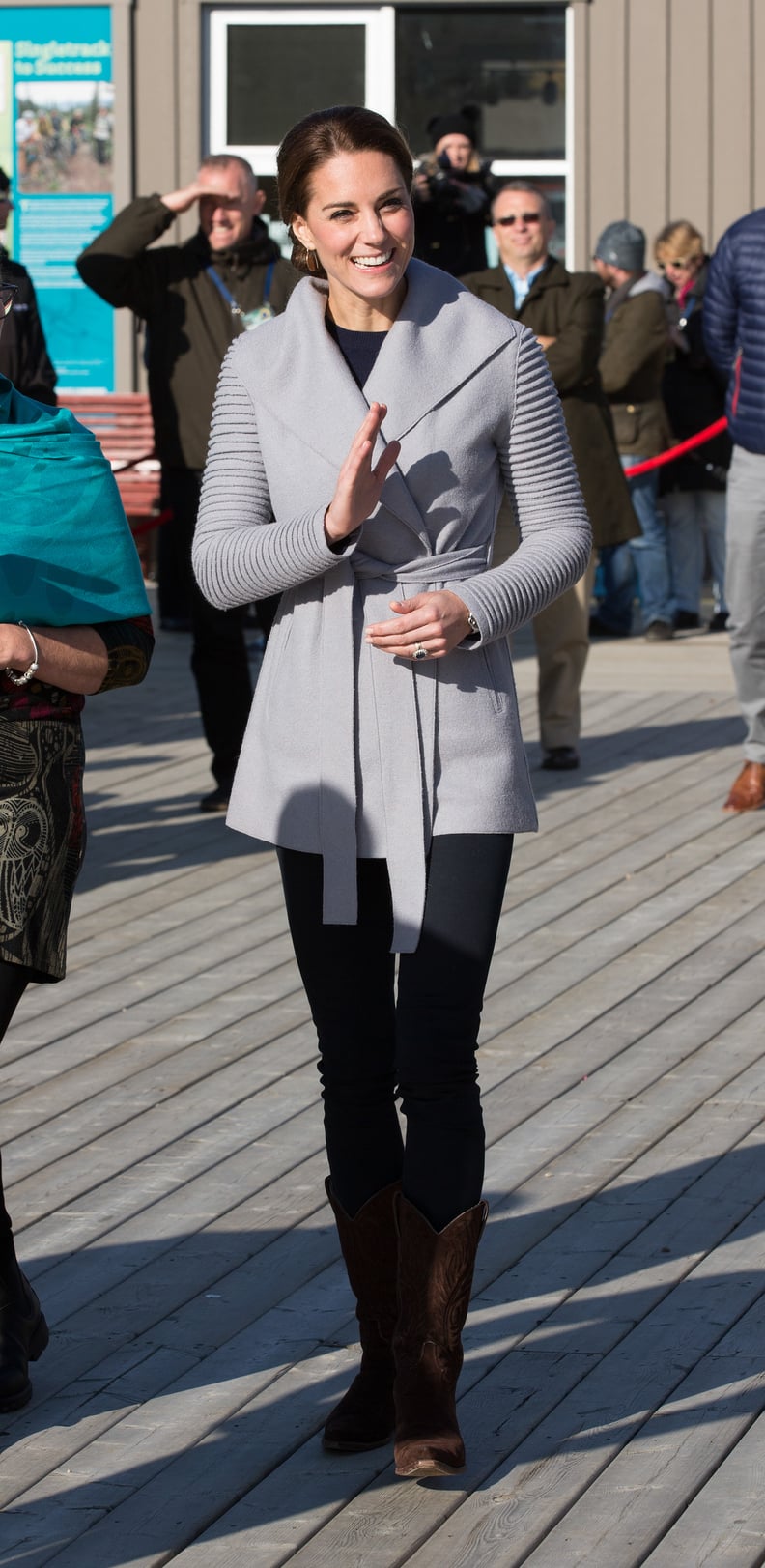 Sealing the Deal
Though the palace is mum, designers are happy to spill on their royal customer. In 2016, Canadian outerwear designer Bojana Sentaler confirmed Natasha had reached out directly for the sleek Sentaler topper Kate wore while visiting the country. Bonus: Meghan Markle's a fan too!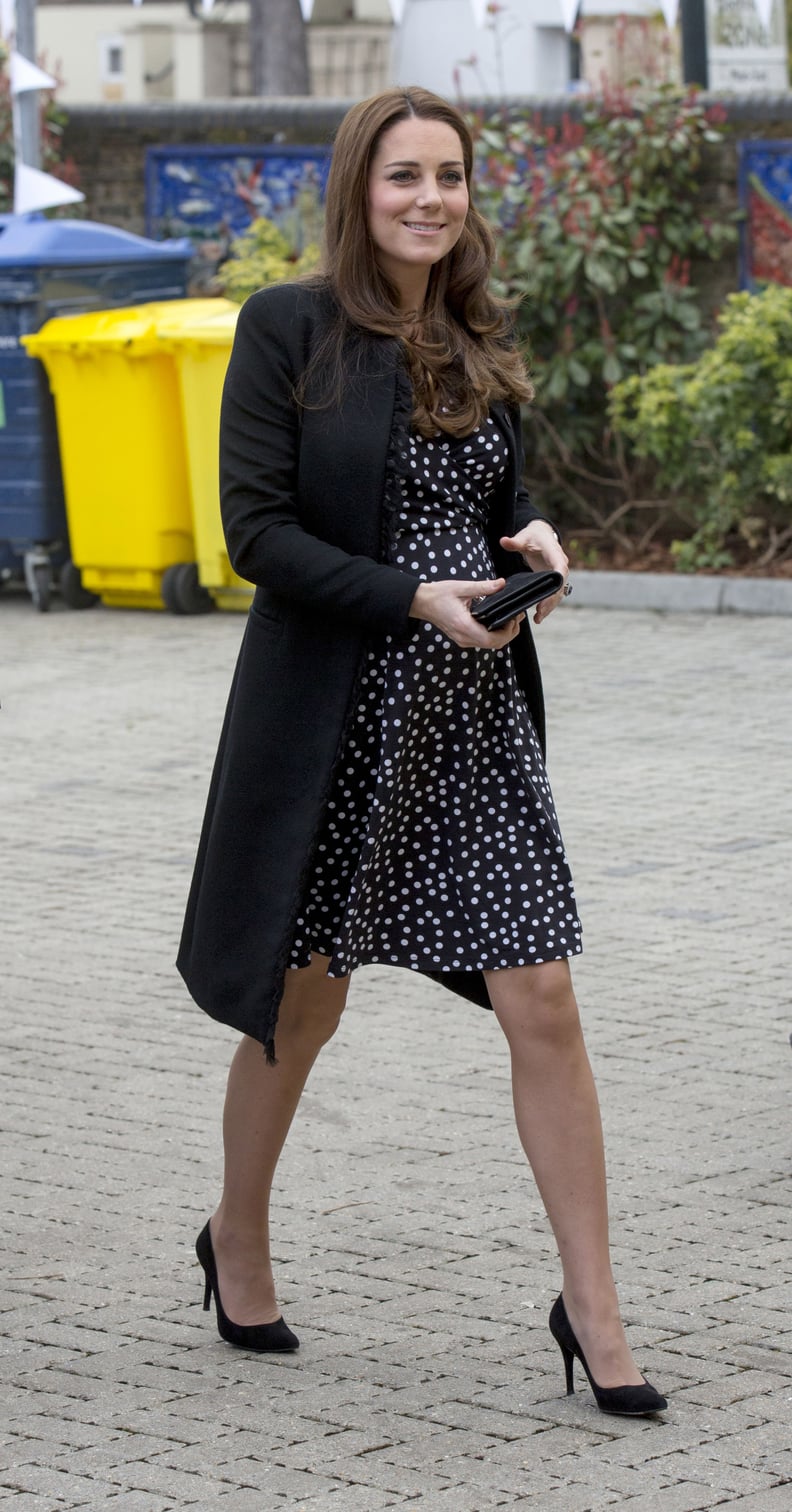 Digital Duchess
Royals, they're just like us . . . sort of. While we love a good online shopping trip, Kate's digital wardrobe comes courtesy of Natasha's clicky fingers. The stylist has been said to comb internet favorites like ASOS (see: Kate's black and white polka-dot dress) and bring boxes and boxes of options to the palace doorsteps.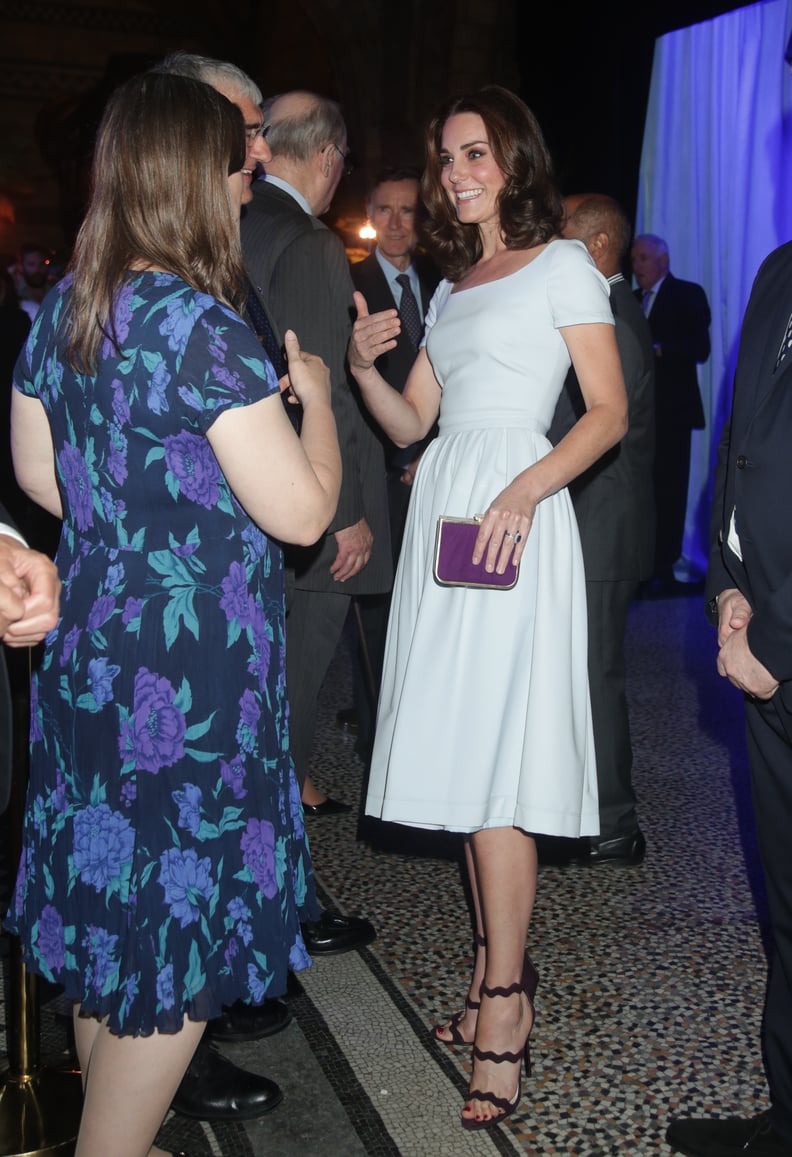 Walk This Way
This loyal royal once favored her go-to nude L.K. Bennett court shoes, but her fashion makeover has been head-to-toe. Bolder footwear choices like the Prada sandals she completed her look with at the Natural History Museum are a sure sign that Kate is making serious fashion moves.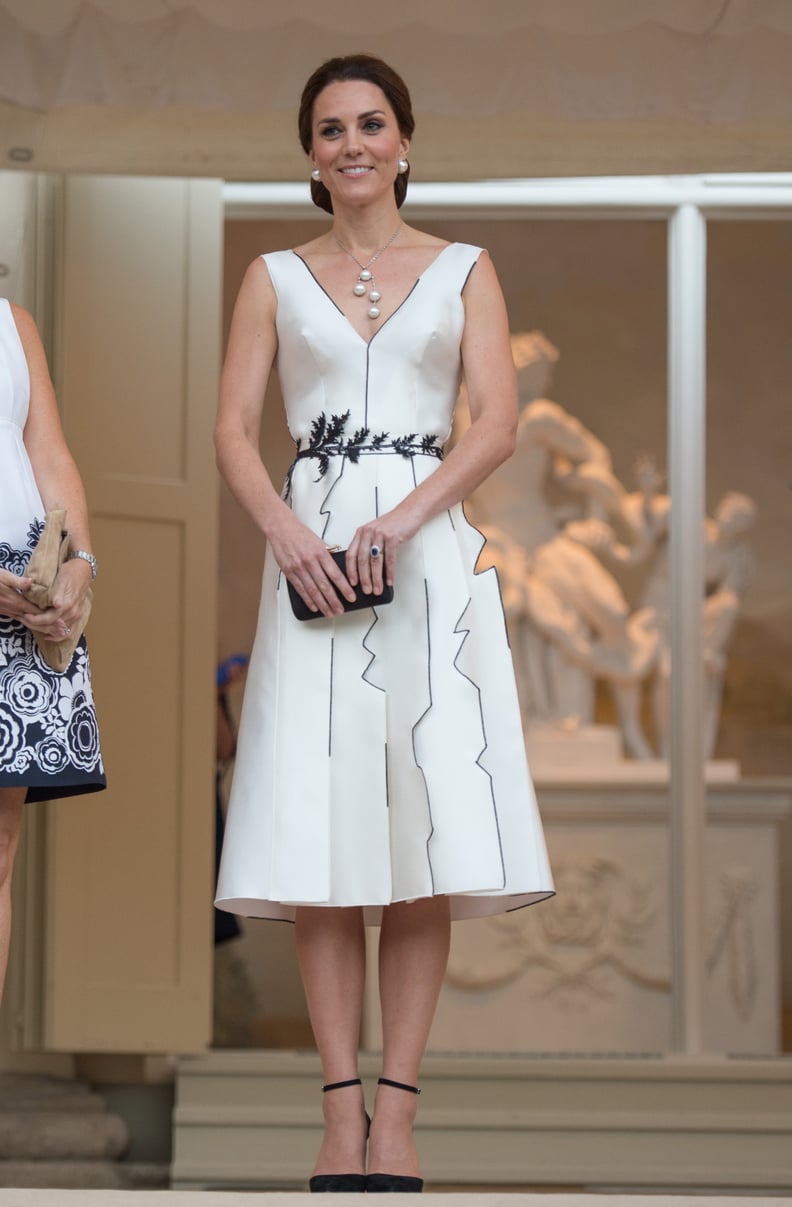 Showing Skin
While we'd still classify Kate's style as anything but risque, her choices have been a bit riskier since Natasha stepped in. Deep necklines, like that on her Gosia Baczyńska dress in Poland, have been complemented by an array of slightly abridged hems that now graze (gasp!) above the knee.
Here Come the Brides
Still, it looks like the fashion admiration goes both ways. Kate's long-sleeved wedding gown set the trend for many brides to come — including Natasha Archer herself, who married royal Getty photographer Chris Jackson in 2017 while wearing a similar silhouette.