No-Exercise Ways to Beat Stress
Relaxing Ways to Stay Healthy and De-Stress
Exercise is a proven way to beat stress, but if you're more in the mode for relaxation, here are some ways to ensure you stay healthy and stress-free without a bead of sweat.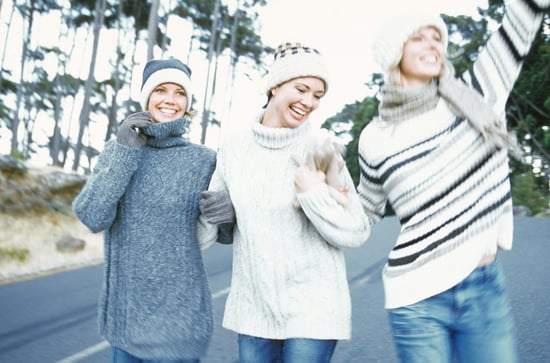 Eat fresh: Greasy, fried foods may be endorphin-boosting since they're addictive, but in the end, they'll only make you feel bloated and tired. Instead of eating processed foods, reach for feel-good foods that will not only help you get the nutrition you need but will also boost your happiness, like these five foods that fight stress.
Think low-intensity, not no-intensity: On those lazy days when you don't want to sweat it out, there's ways to still burn calories and boost endorphins. Whether you're walking or practicing restorative yoga, make sure you stay moving when you're feeling especially overwhelmed.
Read on for more tips after the break.
Break up your goals: The thought of dealing with a long list of errands or finding time to finish a project can be daunting. If even just the thought of all you have to accomplish by the end of the week raises the levels of cortisol in your body, think of your to-dos in smaller, mini-goals that you can accomplish when you have a few minutes.
Learn to breathe: One of the best ways to beat stress is to take a moment to calm yourself: sometimes, all you need is a deep breath. In fact, replacing your normal short, shallow breath with deep-yoga breath can help you stay calm when stressful situations arise. Learn more about why deep breathing is important in your daily life here.