At-Home Tabata Workout
From the Community: Living Room Tabata Workout
Reader JessicaSmithTV has an easy tabata workout for you — no need to even leave home! She shared it with us in our 10 Pounds Down! FitSugar Community group.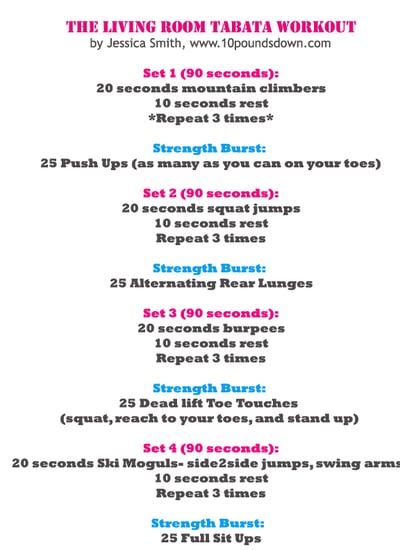 It's raining here today, which means I can't go outside and enjoy my daily outdoor cardio session. So instead, I'm doing this efficient at-home routine to get my heart rate up and spark my metabolism for the day. Want to join me?
Share your own workouts, find a new one, or just get inspired in our FitSugar Community!