The 10-Minute, 3-Move, At-Home Workout Will Work Your Entire Body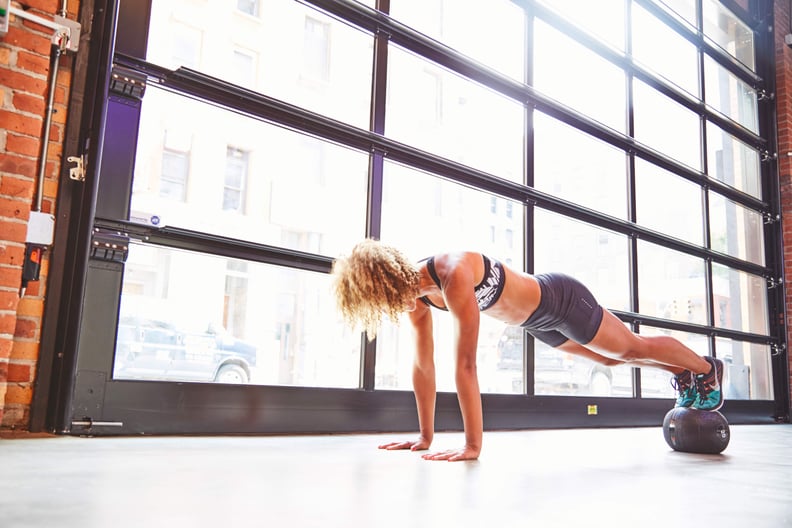 POPSUGAR Photography / Sheila Gim
POPSUGAR Photography | Sheila Gim
Finding the time to make it to the gym or even work out at home is tough. The good news is you can burn fat with a total-body workout that takes less than 10 minutes. You heard right: just 10 minutes. That's less time than you spend watching commercials for an episode of Gossip Girl! Following this workout won't just make you want to put on your favorite bikini for your next beach vacay, it'll give you a reason to go on a mini swimsuit shopping spree (OK, a full-on shopping spree).
We've chosen the best moves for this workout and how to maximize your results with the help of Florida-based fitness expert Raphael Konforti, MS.
The Workout
Do the following exercises as a circuit, and rotate through each exercise. Complete five rounds doing each move for 45 seconds, resting as little as possible.
If you go through the first round and don't feel like you're going to break a sweat pick up the pace. If you're thinking, "How many more times do I have to do this?!" then slow your pace a bit to a level where you feel comfortable. Try to do this workout three to four times per week.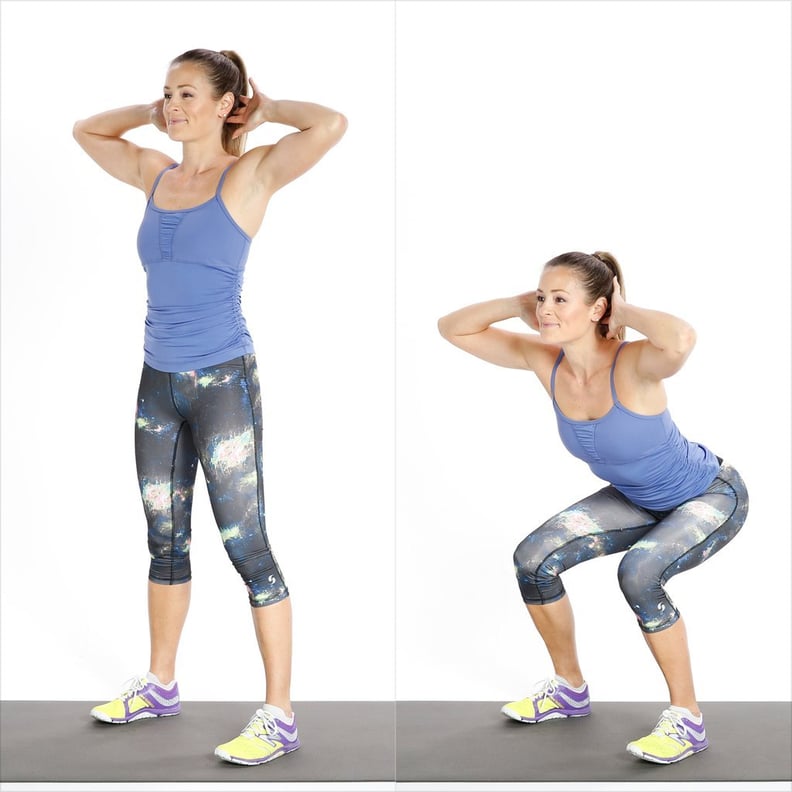 Squat
You might be wondering why every workout has squats in it. Well, it's simple: squats are one of the best — if not the best — exercise for your lower body. They work every part of your legs, making it easy to get the most from a quick workout.
Konforti's Trainer Tip: "Most people think the most important part of doing a squat is keeping the knees behind the toes. What matters is that your feet and knees are aligned. Think of your feet as little arrows of where your knees should go. Also, be sure to keep your chest up so your back keeps a natural curve. This keeps your it safe from injury while making sure your thighs and glutes feel it!"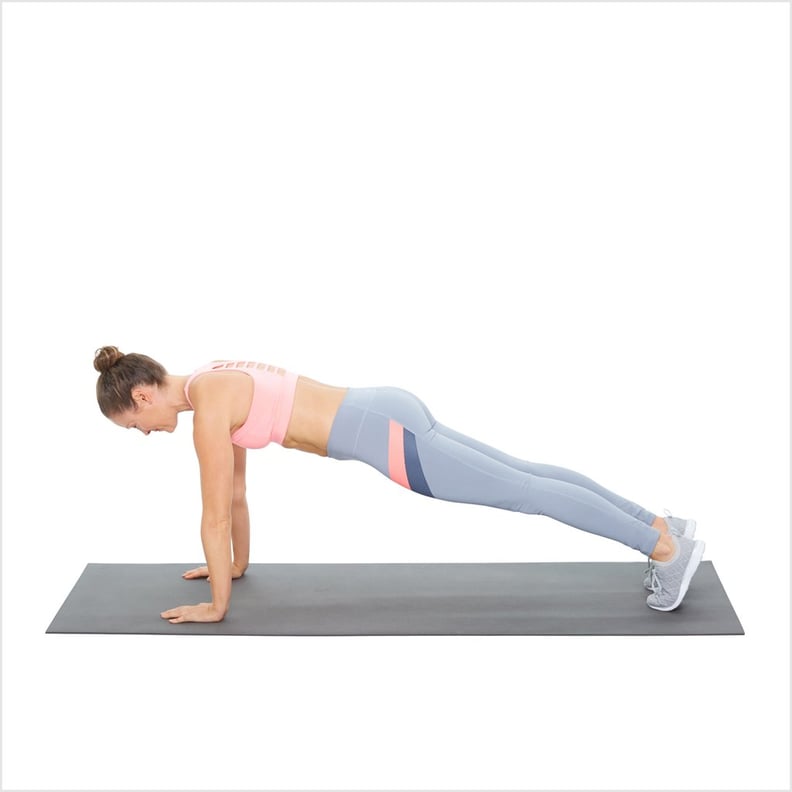 Plank
Planks are like a pair of jeans that just "fit" — they never go out of style. They tighten up the belly and even improve your posture so you stand tall and confident. Just like that pair of jeans, the more you do planks, the better they get and the easier they are.
Konforti's Trainer Tip: "To make sure your core is doing the work — and getting the rewards — you'll want to be lined up properly. Make sure that your head to your heels is one straight line. Avoid making a tent or hammock shape with your body. Then, instead of just holding the plank, make a conscious effort to squeeze your core. You'll know if you need a break or if your core isn't activated if your lower back starts to hurt. Try making this exercise harder by walking your elbows out past your shoulder. Go slow; it's tougher than it sounds!"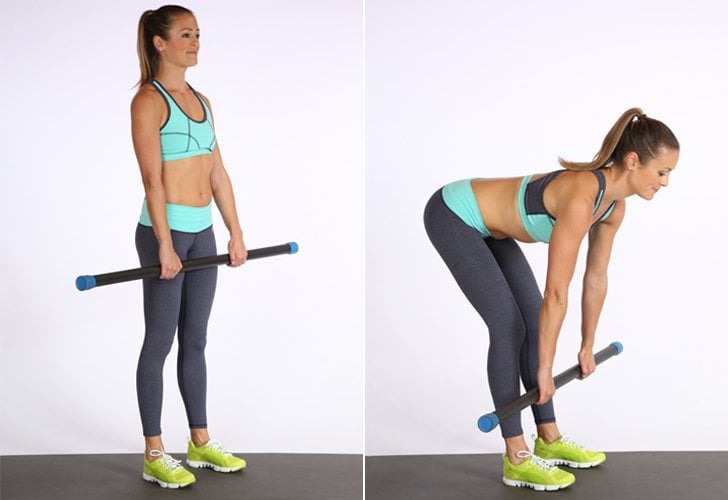 Deadlift
Don't worry, this exercise isn't nearly as scary as it sounds. Think of this exercise as the move that gives you a drop-dead rear end. The deadlift is another great full-body move like the squat, except it focuses more on your backside (from your hamstrings and glutes all the way to your upper back).
Konforti's Trainer Tip: "Positioning on the deadlift makes all the difference of feeling your butt vs. your back. It's important to hinge at the hips instead of squatting. To do a proper hinge, your knees should only bend slightly, your hips should extend straight back, and your torso should come to a 45-degree angle or lower. Basically, your knees and shoulders should form a sideways V shape. Keep the tension on the glutes by driving through the heels and contracting the glutes throughout so the power comes from the hips and not the back."