100 Days of Real Food
100 Days of Real Food: You In?

There's a reason (or two!) why people just can't say no to fast food. It's fast. And easy. And sometimes regrettably delicious. But, there's also a reason why we shouldn't be gobbling up Krispy Kremes with coffee and chowing down on Big Macs at lunchtime. It's just not good for the body. What is good for the body are unprocessed, straight from the garden raw foods that can give us nutrients, vitamins, and other essentials to keep our natural fuels running.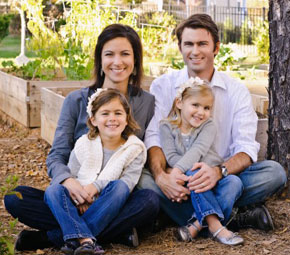 In an effort to get back to the basics with healthy eating, Lisa and Jason Leake gave up unprocessed for an entire 100 days. The North Carolina parents of two decided it was time to give up the sugar infused packaged goods for a period of unrefined choices straight out of their backyard. After reading In Defense of Food ($9) by Michael Pollan, the couple changed their ways of eating for good. And lucky for us, Lisa isn't keeping her journey to herself. She's sharing her learnings, recipes, and little secrets with her devoted readers and challenging them along the way in her blog 100daysofrealfood. She realizes going 100 days with "real food" may be too tough for some but asks people to try it for 10 days.
Could, or would you take the pledge to go 10 days without any processed foods. Perhaps you're already doing it?