105-Pound Weight-Loss Story
Before & After: How Kelly Lost Over 100 Pounds and Decided to "Choose to Live"
Kelly Anne Porter's weight-loss success started with a serious health scare. "I was diagnosed with diabetes, and it scared me skinny: I watched my father choose to eat what he wanted and lose his eyesight, his legs, and his life," Kelly says. "I never wanted my kids to have to watch me do that. I always felt like my dad could have lived longer if he took care of his diabetes. I don't want my children to ever think I was too lazy or that a bowl of pasta was more important than me being in their lives." Now, with over 100 pounds lost, she shared her Before & After success story with us. Read on for her advice and inspiring story below!
Kelly: Before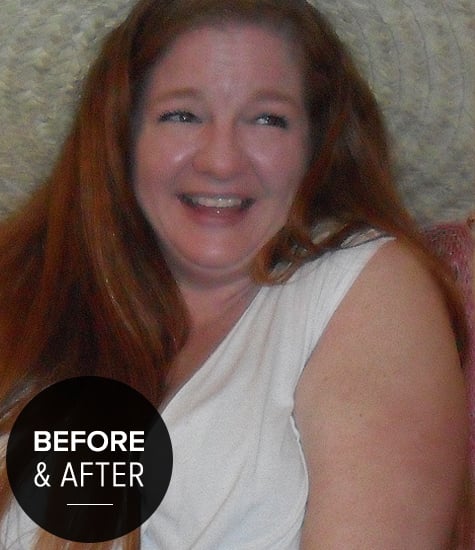 POPSUGAR Fitness: What made you decide to start?
Kelly Anne Porter: I decided to start to lose weight in October of 2012. I was weighed at the doctor's and I was almost 300 pounds. I never minded being a "big girl" or the "fat chick," but at 294 pounds, I really felt like I was just too big. Unfortunately, for about a year, I watched my calories and exercised and only lost 28 pounds. I decided that maybe I was just destined to be heavy and figured, if I was taking care of myself, I was doing all I could.
In July of 2013, I went back to the doctor complaining about exhaustion and aches and pains. I figured, at 43, I was just aging. I was very wrong. I was diagnosed with diabetes. That scared the ever-living heck right out of me. I had watched my father lose his eyesight, legs, and eventually his life to diabetes, and I never wanted my kids to watch me do the same. My dad chose to live his life the way "he wanted to" as opposed to living his life to live. He ate whatever he chose. He drank and smoked. He did not exercise. And I always felt like, to some extent, he chose to die, as opposed to choosing to live. I was going to choose to live. I do realize that diabetes will eventually be my cause of death, but I will fight it every step of the way and do everything within my ability to make sure my kids never feel like I chose to die.
PS: What's your favorite way to work out?
KP: I walk my two large dogs every day that I can. We walk in our town somewhere between three to nine miles a day, depending on the weather and my schedule. With the extreme Winter we have experienced in 2014, it has been sporadic, so I try to accomplish some basic calisthenics before I head to work. The dogs "help" me do them, too. They at least make me laugh while I am working out. And the Snowmageddon 2014 did help me continue to work out: I did a lot of shoveling. I even shoveled our two neighbors' driveways and our own.
Kelly: Before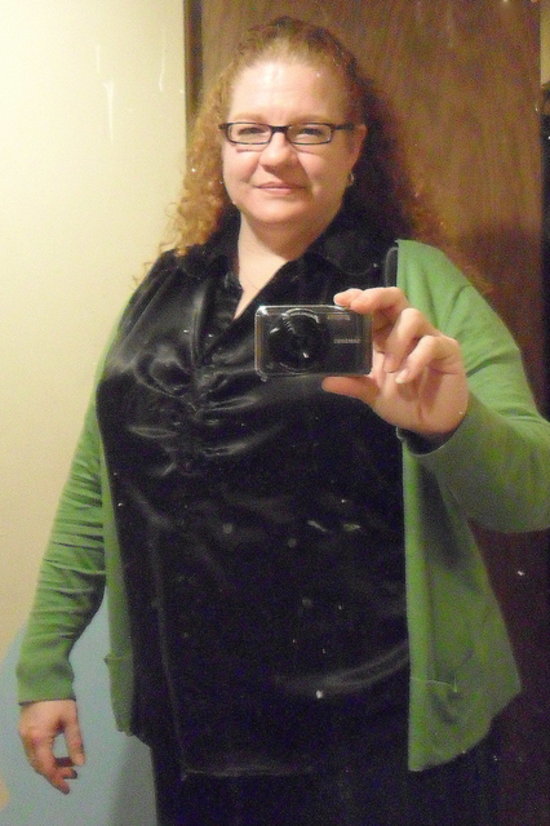 PS: What's your weekly exercise schedule?
KP: I try to walk or do some sort of exercise every single day. Honestly, it is because, when I don't, I don't feel as good as when I do, and I know myself pretty well, and I worry that, if I stop, I won't start again.
PS: How do you keep workouts exciting?
KP: Dodging traffic, laughing at the doggies, varying my route, and listening to my favorite podcasts.
Kelly: After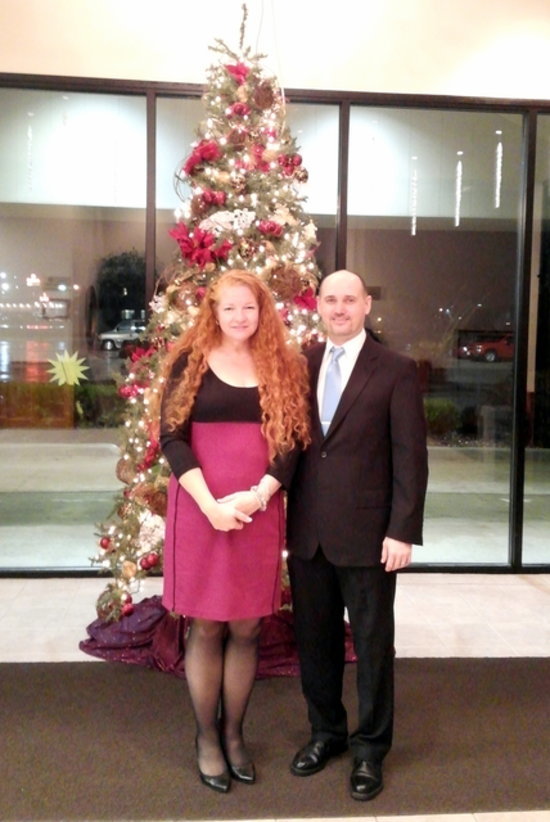 PS: How much weight have you lost?
KP: In total, I have lost 105 pounds. Since my diagnosis, I have lost 77 pounds. I am working on losing 25 more pounds. Unfortunately, they are stubborn. But I will prevail!
PS: What was the first big difference, other than the number on the scale, that really made you feel proud and excited?
KP: I saw myself in a reflection at my fiancé's Christmas party. I was stunned at what I looked like.
PS: How do you track your weight loss?
KP: I weigh myself often. I try my best not to get too freaked out by natural fluctuations and keep the big picture in my sights.
Kelly: After
PS: What's a typical day of meals and snacks?
KP: Breakfast — low-carb tortilla, one tablespoon natural peanut butter, a small fruit or piece of cheese, and a serving of almonds. Lunch — low-carb soup, veggies, and hummus. Dinner — lean protein: chicken, fish, pork, or red meat; a double serving of veggies, and a small serving of fruit, maybe a small piece of dark chocolate as a treat.
PS: What's the range of calories you eat per day?
KP: I eat 1,200 calories a day. On days when I get a lot of exercise, I will eat more, but my net calories needs to stay under 1,200.
PS: What are the healthy staples that are always in your fridge?
KP: Apples, berries, snow peas, sugar snap peas, hummus, natural peanut butter.
PS: How do you strategize for meals out?
KP: I choose selections that are salad based or order my meal without bread/pasta and ask for double veggies and no potato.
PS: What advice do you have for anyone starting out on a weight-loss journey?
KP: Seriously, go to the doctor first — just to make sure there aren't any underlying causes that may affect your progress. Then just be dedicated and patient. Both will give you results, I promise! My personal weight-loss journey has been fraught with frustration, and while I do admit that eating healthy is much easier when your life is on the line, in reality, everyone's life depends on eating right and taking care of your body. You are given one chance, one life, and one body. Your life does depend on you taking care of yourself, every day and in every way!
Do you have an inspiring Before & After story to share? Message us on Facebook, and give us a few details of your journey. We might even profile you on the site, like Kelly!