11-Minute Mile 10K Playlist
Keep Your Pace With a Rocking 10K Playlist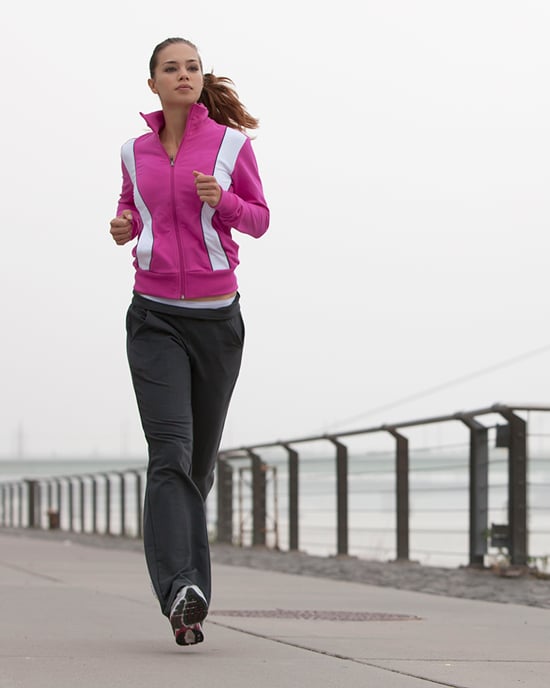 Are you training for a 10K? Bring some rocking tunes to your run with this playlist. There's tons of rock, pop, and even a little country to help you keep time. If you're hoping to run an 11-minute mile, you'll be glad to know that all the songs on this mix have the perfect BPM for you run. Subscribe to the Spotify playlist, and keep reading for the full list of tracks.
"Don't Be a Girl About It" — Kelly Clarkson
"Who Knew" — Pink
"Stay With You" — Goo Goo Dolls
"Firestarter" — The Prodigy
"The Other Side" — Bruno Mars, Cee Lo Green, B.o.B
"Anna Sun" — Walk the Moon
"Jocasta" — Noah and the Whale
"Turn It Up" — Young Love
"Jump in the Pool" — Friendly Fires
"The Story of Us" — Taylor Swift
"Again & Again" — Keane
"Big Mouth" — Santigold
"Ultraviolet" — The B-52s
"Guilty in Here" — Miranda Lambert
"Applause" — Lady Gaga
"Date With the Night" — Yeah Yeah Yeahs
"Love and War" — Rilo Kiley
"How You Like Me Now" — The Heavy


Run 10-minute mile? Check out our 10-minute mile 10K playlist, and see all our workout playlists to find something that suits your needs and taste.
Remember: you will need to download the free Spotify software or the app to listen to our playlists.