12-Minute HIIT No-Equipment Workout
Too Cold to Go to the Gym? Try This HIIT Workout at Home!
Burn major calories and break a sweat with this high-intensity interval training (HIIT) workout from Self — it only takes 12 minutes!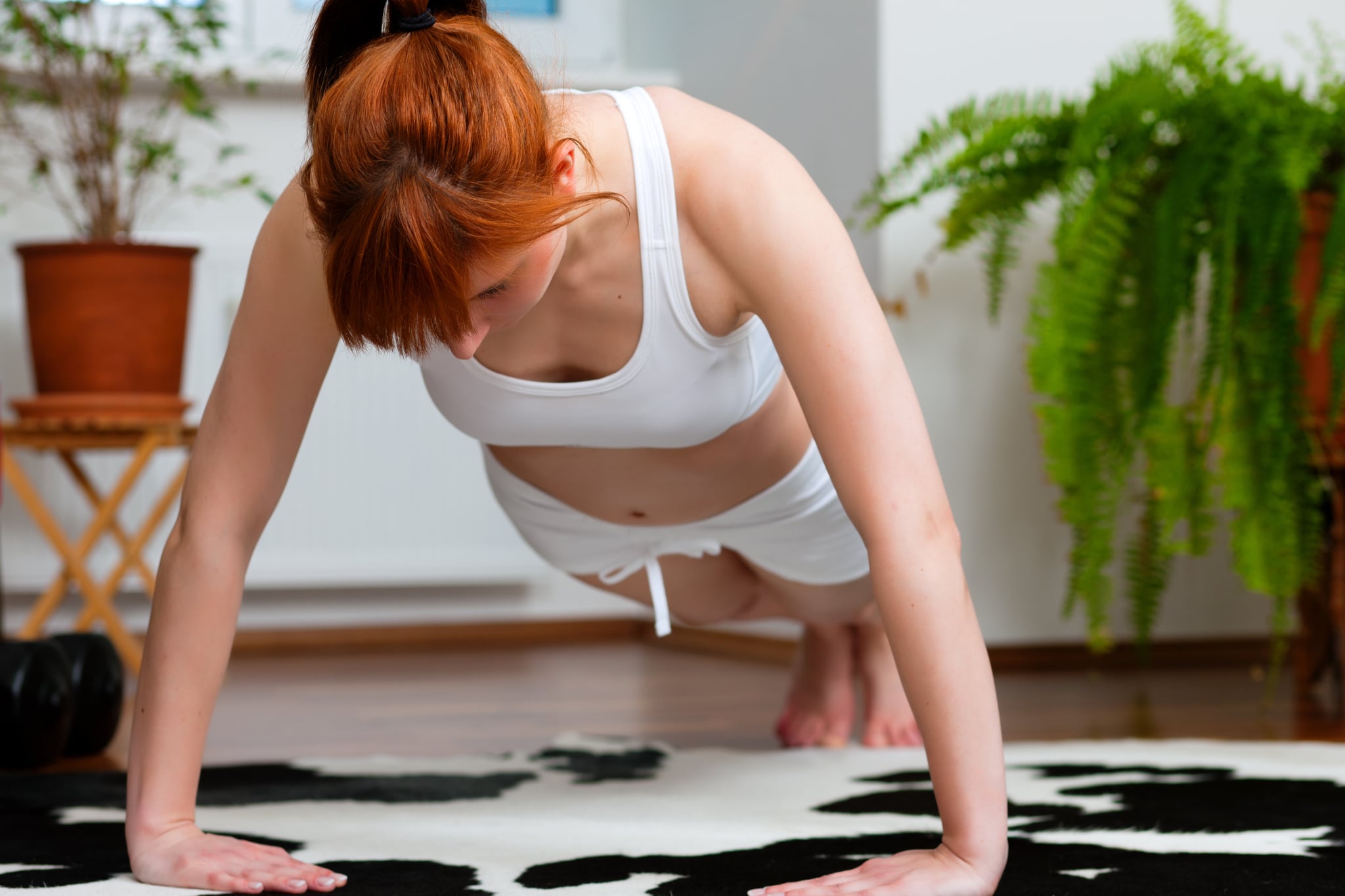 Sorry to break it to you, but you're about to lose the "It's nasty out so there's no way I can exercise" excuse. No matter how frigid and frosty it is, you can still squeeze in a super-effective workout from the comfort of your own home — even if you don't own a single piece of equipment.
Oh? You wanted to know how?
OK, it's so simple! You'll do a combination of bodyweight moves and intervals of work and rest. Basically, push yourself as hard as you can for 30 seconds, then rest and repeat. JJ Christopher, owner of Division St. CrossFit in Chicago (where it's always nasty in the winter!), came up with this calorie-incinerating, body-sculpting routine for Self to help you stay fit whenever the weather outside is frightful. Here's how it works:
First, Pick Your Moves
Select one — just one! — move from each of these groups (the last group only has burpees — sorry, Charlie, you're stuck with them!)
Group A: Lower-Body Moves:
Group B: Upper-Body Moves:
Group C: Core Moves:
Group D: Cardio component:
Now, Crush Your Workout
You'll do three rounds of your four moves (whichever exercise you chose from group A, group B, group C, and then those super-fun burpees). Do as many as you can of the first move in 30 seconds, then rest for 30 seconds before moving on to the next move. The total workout should only take you 12 minutes — but you'll be spent by the end. Work at a pace where you can keep moving for the entire 30 seconds — just do as much as you can in that time, and as you get fitter, you'll see your total reps skyrocket.
And guess what? After a measly 12 minutes, you're done! But thanks to the higher intensity of this speedy routine, your bod will keep burning more cals for hours to come. Bring on the snow days!
More From Self.com: