150-Calorie Dairy-Free Snacks High in Protein
Ditch the Dairy: Milk-Free Snacks That Pack a Protein Punch
Dairy products aren't the only choices when it comes to high-protein snacks. If you're eating a diet minus milk, or you just want a low-cal snack that's high in protein, check out these 150-calorie snacks that don't contain a drop of dairy.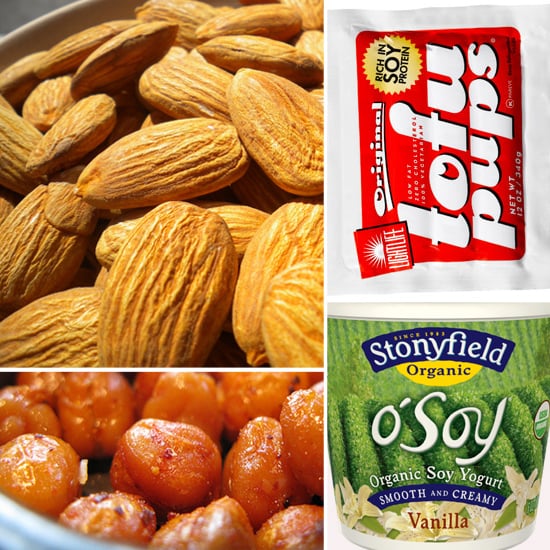 One serving of spicy roasted chickpeas (one fourth of this recipe: 134 calories, 5.6 grams protein
Twenty-one raw almonds: 146 calories, 5.4 grams protein
Six-ounce container of vanilla O'Soy Yogurt: 150 calories, seven grams protein
One slice whole-wheat bread (100 calories, four grams protein) smeared with half a tablespoon natural peanut butter (53 calories, two grams protein): 153 calories, six grams protein
Two Mini S'mores Luna Bars: 140 calories, eight grams protein
Keep reading for five more dairy-free snack ideas.
Source: Flickr User HealthAliciousNess and Thinkstock