20-Minute Exercise Ideas
Summer Exercise Ideas, When 20 Minutes Is All You Have
Between your demanding nine to fiver, driving the kids to and from camp, all your meetings, appointments, walking the dog, and errands to run, it's amazing if you ever have time to fit in exercise. On those days when you only have time to squeeze in 20 minutes, you can still get in a decent workout. Here are some ideas.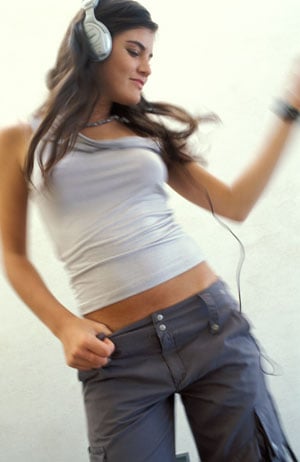 Run two miles at a pace of 10 minutes per mile. You'll end up getting your heart rate up while burning 197 calories.
Have a mini '80s dance party in your backyard and get down to "Footloose," "Holiday," "Love Shack," "Walk Like an Egyptian," and "Mickey."
Take a 20-minute barefoot stroll along the beach. The sand offers amazing resistance and really works your calves.
Take a brisk walk with your dog once, twice, or three times around the block, depending on how long the loop is.
Hop on your bike and ride for 10 minutes, and then turn around and go home.
Throw a Frisbee with some friends, play some beach volleyball, or hit some golf balls for 20 minutes.
Roll out your yoga mat on your deck and do five Sun Salutation As and five Sun Salutation Bs.
Depending on how fast you are, swim 18 to 25 laps.
If it's raining outside, do a cardio and strength training circuit, including one minute of running up and down stairs, one minute of jumping rope, one minute of plank jumping jacks, one minute of squats, and one minute of crunches on the ball. Repeat four times.
Too hot to exercise outside? Pop in your favorite workout DVD and follow along for 20 minutes.