20-Minute Interval Workout Ideas
Super Quick One-Minute Interval Exercise Ideas
If 30 minutes of continuous cardio activity is too strenuous for you or you can't commit to the time frame, researchers in Canada have found that a 20-minute workout consisting of one-minute intervals followed by one minute of recovery is an effective method for improving your overall health and fitness level.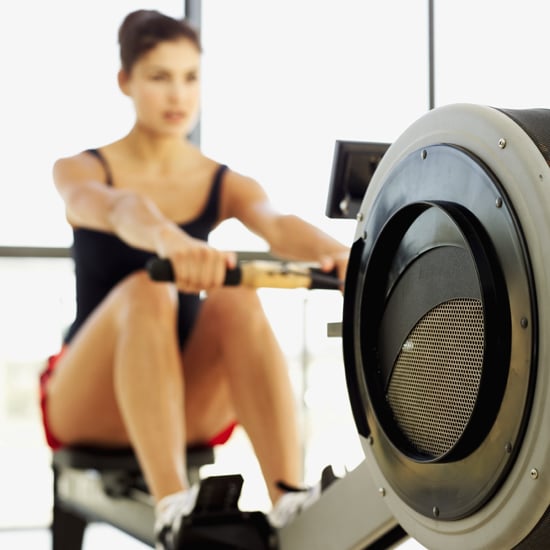 To experiment with the concept yourself, complete a one-minute interval at 90 percent of your maximum heart rate (calculate your max heart rate here) and then follow with a minute of recovery. Complete 10 one-minute intervals with one-minute breaks in between.
The whole workout will take you only 20 minutes, yet researchers have found that even this small amount of exercise will help increase your energy and oxygen production as well as regulate your blood sugar. From jump rope to battle ropes, we've gathered seven ways you can try out the one-minute intervals yourself. Do each exercise at your maximum for one minute, then follow with one minute of recovery; repeat ten times. Click here to see our interval ideas.
Jump rope as fast as you can or to make it more difficult, jump using one foot.
Use the row machine at the gym, and aim for a speed of 30 SPM (strokes per minute). Learn the proper technique for rowing here before you begin.
Battle ropes are a fast and easy way to get a full-body workout. Try this one-minute battle rope workout for beginners here.
Jump across the floor of your gym. Switch it up by jumping forward, side-to-side, or to the left or right.
Sprint up a hill either outside or on a treadmill.
On a spin bike, set the resistance at 90 percent, and bike as fast as you can.
Do high knees across the floor of your gym or do high knees in a plank position for a full body workout.