20 Minute Workouts Benefits
Back on Track: Commit to 20-Minute Workouts This Week
We all know how important it is to exercise, but one weekend getaway or a lingering illness can knock away our good intentions. When it comes to getting back on track, don't feel daunted by the thought of jumping back on the fitness bandwagon. It can be as simple as spending 20 minutes a day making sure you sweat, says a new study.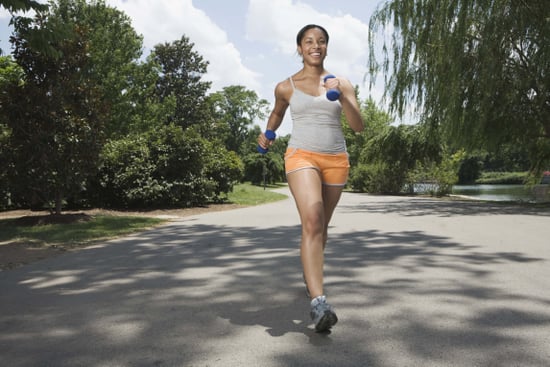 This recent study found that just 20 minutes of exercise each day boosts metabolism. Great news since 20 minutes is the perfect amount of time to fit in a workout when your fitness regimen has been derailed — you can still work your entire body without having to devote hours you may not have in your busy schedule.
The convenience of a shorter workout can also help you stick to an exercise routine when you're feeling unmotivated. Instead of taking too much on at once, spread your workout routine into 20-minute daily chunks throughout the week; this can be the difference between meeting your health-related goals and feeling like you never have enough time to get back into your fitness groove. Ready to work out every day this week? Map out your weekly routines with our 20-minute indoor and outdoor workout ideas.