200-Pound Weight Loss Transformation
Lauren Lost 200 Pounds and Still Ate This Trader Joe's Dessert Every Day
Growing up with overweight parents, Lauren Ellis told POPSUGAR, "I began my weight-loss journey when I was very young." At just 9 years old, Lauren went on her first diet, but continued to struggle with her weight. Keep reading to hear her inspiring story.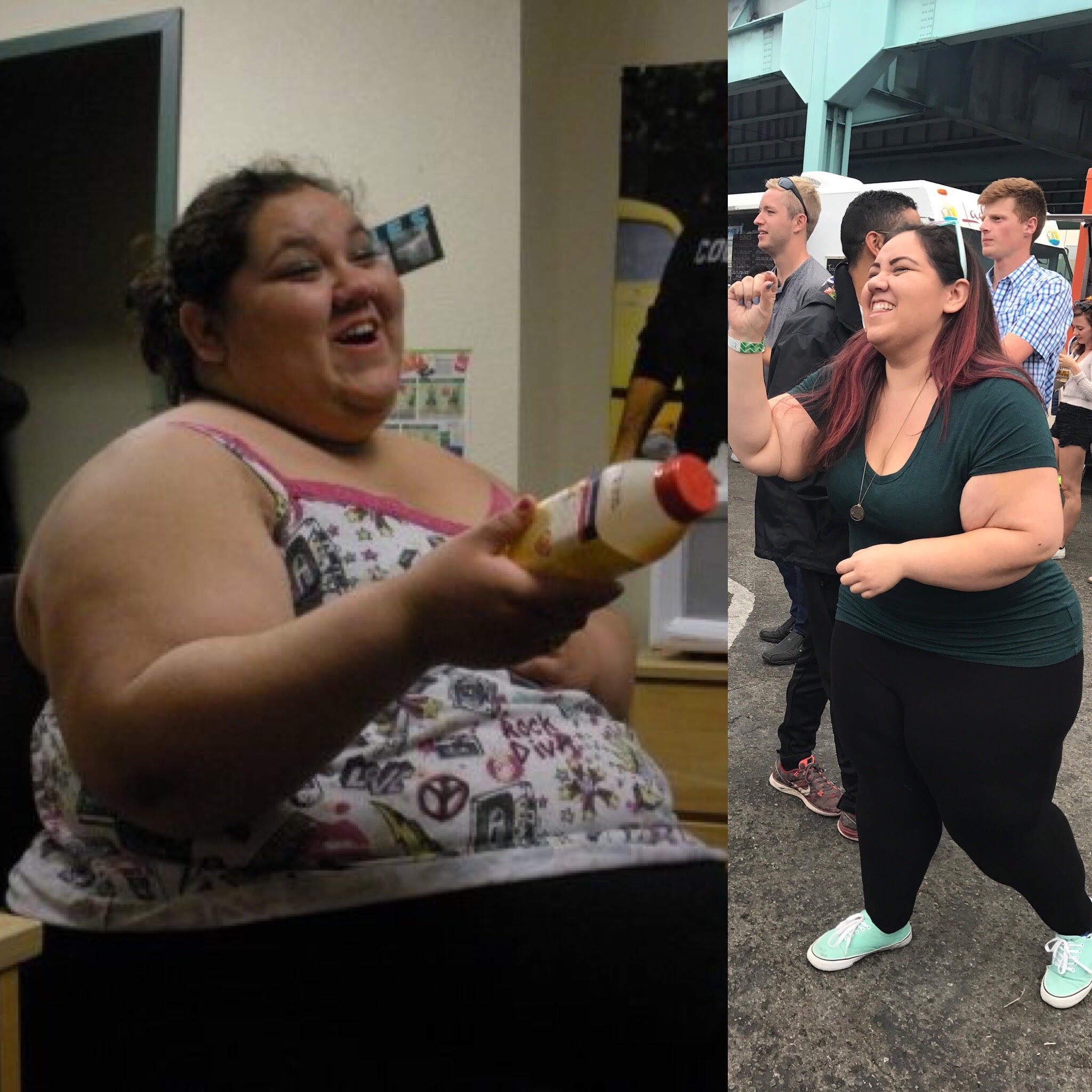 Lauren's History
Lauren shared that her weight increased due to mental health issues, lifestyle, and bullying. "At 17 years old, I really started to look at my quality of life and wanted to make changes," she shared. Her mother had heard of gastric bypass surgery and discussed the possibility with her, but when she opened up to friends, Lauren says, "I felt ashamed because many said, 'That's the easy way out.' I decided not to go through with the surgery."
After going away to college, Lauren's weight increased to between 470 and 480 pounds — the highest she had ever been. Lauren shares, "My mental health was in bad shape because I couldn't stand my body." Around this time, Lauren's mom went through gastric bypass, and had success. "I decided at 18 years old that my mission was to have surgery and lose the weight." After one year of losing roughly 60 pounds and completing various tests for the doctors, Lauren qualified for surgery, which she had in July 2009, at 19 years old.
Lauren's Struggles
Recovery was a struggle. She returned to college three weeks post-surgery, and it was hard when she was allowed to reintroduce regular food back into her diet. Petrified she'd go back to her old weight, Lauren says, "I found myself meticulously counting calories.

"I opened up and explained my fears and found a space where there wasn't shame, but more understanding."
At one point I was researching calories in lettuce as to not gain weight back. I began working out for hours and eating 800 calories or less per day." This lifestyle wasn't healthy and it worried her doctor. Lauren started addressing her anxiety about gaining weight in therapy, saying, "I opened up and explained my fears and found a space where there wasn't shame, but more understanding."
Lauren also began a "bariatric-friendly lifestyle" (a lifestyle that's dedicated to preventing obesity), which included a protein shake for one meal a day and a focus on lean proteins with vegetables and fruit for the other meals and snacks. Carbs were kept to a minimum throughout the week so Lauren gave herself one cheat day per week to splurge on carbs. Sweets had to be modified as well because she'd get very sick if she ate too much sugar.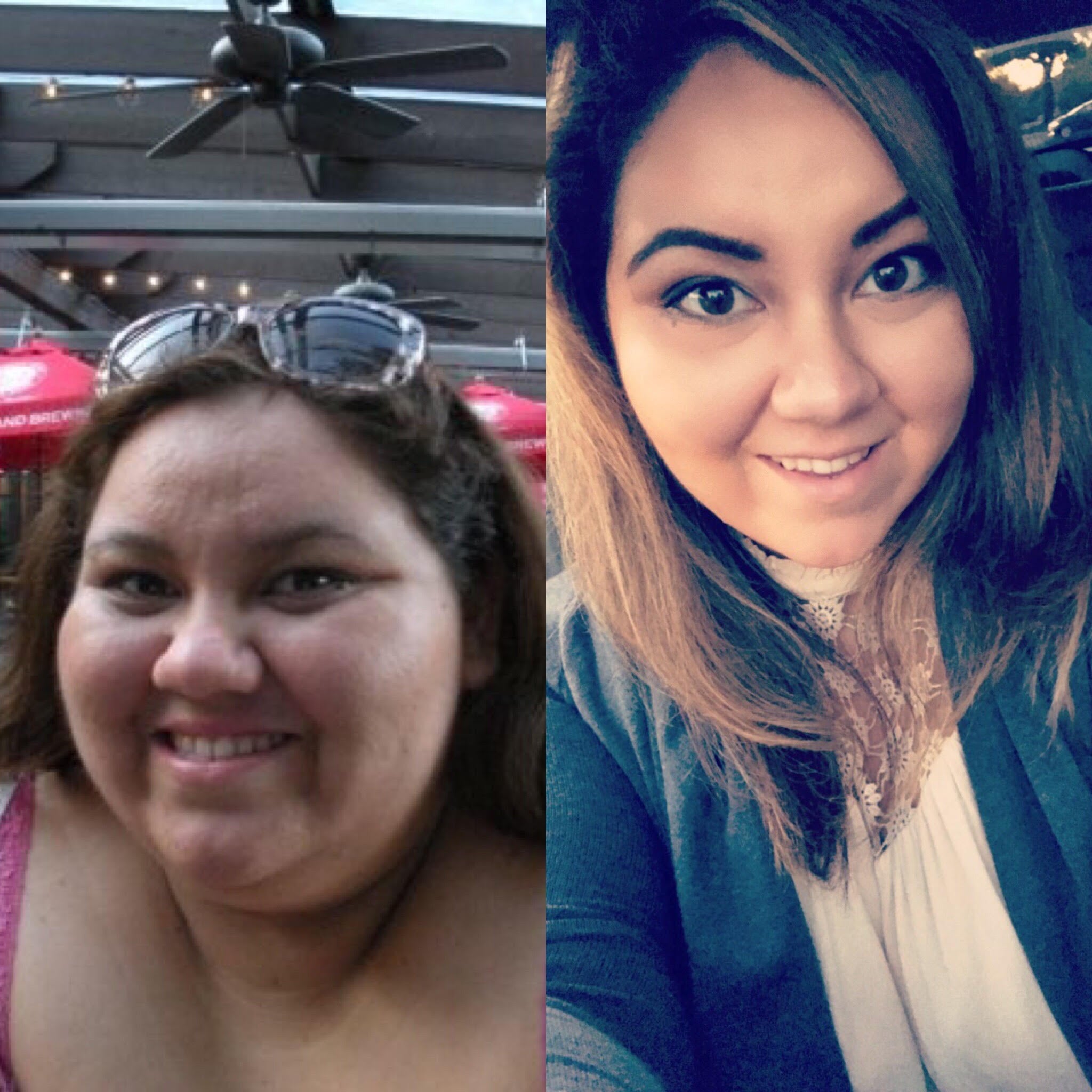 Lauren's Exercise Routine
Lauren exercised at least four to five times a week, ranging from half-hour to one-hour workouts, changing things up by going for walks, swimming, water aerobics, circuit training, HIIT, or weight machines. It took about three years, but she was able to lose 200 pounds!
Lauren's Diet
Every Sunday, Lauren aims to meal prep for the week. It helps keep her on track. Here's an example of what she eats in a day:
Breakfast (6:45): 2 eggs with 1/4 cup Monterey jack cheese, 2 tablespoons salsa, 2 turkey sausages, and 2 cups of coffee with 2 tablespoons flavored creamer
Snack (11:00): 1/2 cup whole fat Greek yogurt with 2 tablespoons Trader Joe's Peanut Protein Granola
Lunch (12:30): 4 to 5 oz. boneless pork chop rubbed in Cajun seasoning with 1/2 cup sautéed onion and zucchini, and 1/4 cup roasted sweet potatoes
Snack (4:30): Clif Protein Bar or veggies with hummus
Dinner (7-7:30): meat and veggie stir-fry with 1/2 cup brown rice
Dessert: 2 pieces of dark chocolate, fruit, or a Trader Joe's Mini Cone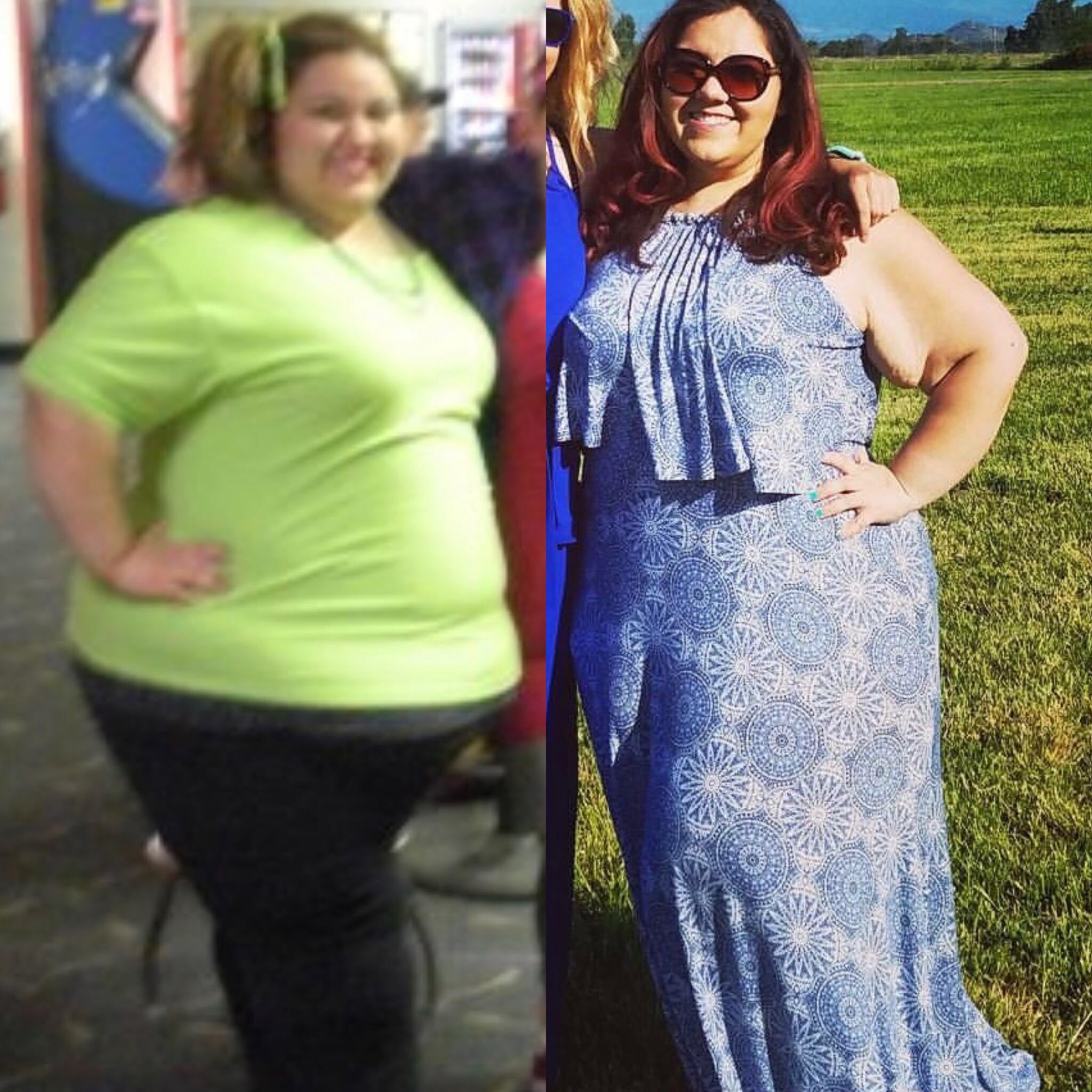 Lauren's Non-Scale Victories
Lauren shares, "In 2017 I took part in my first 5K and fell in love with it. I remember running across the finish line in tears because I never imagined I could finish a 5K, let alone participate in one." For 2018, her goal is to complete five 5Ks, and so far she's completed two 5Ks and has two more planned. Next year her goal is to do one 5K per month and her hope in the future is to increase to a 10K. Lauren has also noticed that she's much stronger, her health-related issues have decreased, and she's more physically active. "I finally wore a bikini and felt good in my body."
Final Thoughts
Lauren's weight-loss journey wasn't smooth sailing whatsoever, she said, admitting, "Over the years I struggled with accepting my body. At times I would focus on just exercise and balanced meals then find myself in periods of unhealthy weight-loss strategies. I would catch myself then go find support." After losing her father — her biggest support — about two and a half years ago, she was crushed. "Since then I have gained 30 to 40 pounds, but I have managed to not turn to unhealthy coping mechanisms when it comes to food or exercise. I stay aware of my triggers and do my best to stay as healthy as possible."
We all have rough days, but acknowledge how your body is on this journey with you, and is trying its best to keep up. If you're struggling with certain unhealthy eating habits or coping habits, reach out and ask for help. There is no shame, and if you find someone who shames you, they aren't worthy to be part of your journey.
When Lauren reflects on how much her life has changed for the positive, it motivates her to keep going, to continue working out and living the healthiest life she can. She shares, "I spent years of my life allowing society, culture, and my mind to destroy the image of my body. I lost a compassionate and loving relationship with myself." Her advice to anyone who is losing weight or trying to just be fit "may sound so cheesy," but is to be patient and kind to yourself.
Image Source: Lauren Ellis