2010 World Cup Start Time and Picture of David Beckham in a Suit
Will You Be Watching the World Cup?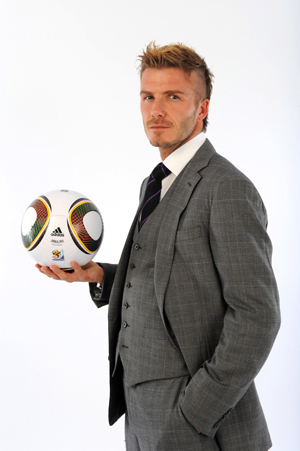 Fútbol fever has officially started! The World Cup is just days away and since it only happens every four years, you can imagine how very excited the fans are. And while professional soccer still hasn't caught on in the United States the way it has everywhere else, the sport isn't the only reason to watch. As Très was kind enough to point out, the man candy isn't bad either!
Whether you'll be watching for the love of the game, or the love of the players, it's an event not to be missed. For those of you getting your TiVos ready, make sure you have them set sharply for Friday, June 11, at 7:30 a.m. PDT.
Don't forget to enter LilSugar's giveaway contest to win a father/son combo of Ralph Lauren World Cup polo shirts of your fave team.