2012 Dirty Dozen List of Produce With Most Pesticides
The 12 Fruits and Vegetables You Should Always Buy Organic
The 2012 Dirty Dozen — the Environmental Working Group's annual list of the produce that contain the highest levels of pesticides — is out, and the results will have you running for the nearest organic market.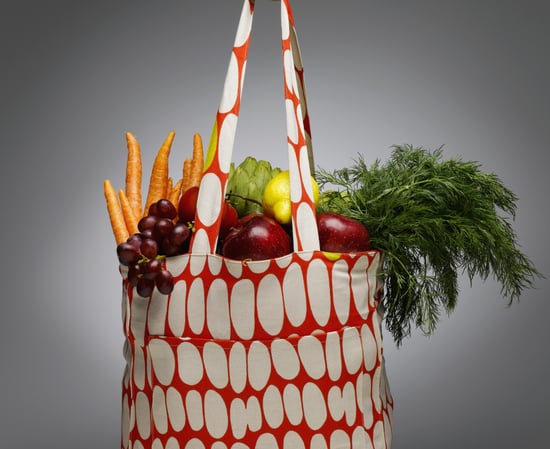 Once again apples top the list of produce with the most pesticides; the group says of all the apples it tested, 98 percent had detectable levels of pesticides. Celery was the second-most contaminated, followed by sweet bell peppers, peaches, and strawberries.
The group also added a new warning about kale, collard greens, and green beans; while it said that these didn't make the Dirty Dozen cut, many tested were contaminated with "highly toxic" insecticides called organophosphates.
Read on to see the full Dirty Dozen list and learn how to make your own produce wash!
The EWG's full Dirty Dozen list is below. Check out more about the Dirty Dozen as well as its list of the least-contaminated produce here.
Apples
Celery
Sweet bell peppers
Peaches
Strawberries
Imported nectarines
Grapes
Spinach
Lettuce
Cucumbers
Domestic blueberries
Potatoes
Buying organic can dramatically cut the amount of pesticides you're exposed to, but to get rid of pesticides as well as microorganisms like E. coli, you should definitely learn to make your own produce wash — all you need is a vinegar-water solution of nine parts water to one part vinegar (followed by a 30-second rinse under the tap).
Do you buy organic produce?