3 Unhealthy Things to Ditch For Lent
3 Things to Ditch For Lent to Be Healthier and Happier
Whether you're Christian or not, Lent is still a good time to give up unhealthy habits or change your fitness routine and/or diet. The 40-day period is enough time to make changes that will stick or at least provide you with a definite lesson in self-discipline. If you're still searching for something to give up this year, try one of our suggestions. Each is guaranteed to make you feel healthier while also adding a little extra pep in your step!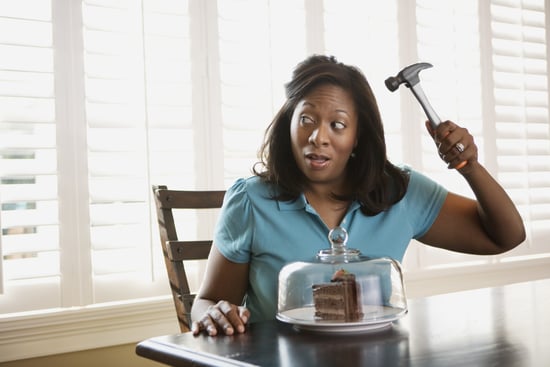 Sugar — It's hard to resist sugar — believe me, it's in everything! —  but it's a bad habit that needs breaking. Too much of the sweet stuff increases the risk of heart disease, type 2 diabetes, high blood pressure, and stroke. It also has the potential to add a tremendous amount of calories to our diets, and our bodies can form a dependency on it. This Lent, follow our tips on cutting out added sugar from your diet — this also includes the artificial stuff. If going cold turkey is out-of-the-question, use natural sweeteners (sparingly) like honey or maple syrup and follow trainer Jackie Warner's advice by only eating foods that contain less than five grams of sugar per serving. Fruit is also an excellent way to fulfill the need for a sweet treat.
Go vegetarian —  Traditionally, meat is given up during Lent, and whether you're religious or not, going vegetarian for 40 days and 40 nights has its benefits. Beef recalls, environmental woes, and ethical concerns are all good reasons to give up meat. Besides that, there are also major health benefits to going veggie. You might also find that going vegetarian will encourage you to cook more and try a wide of variety of veggies and legumes.
Ditch the caffeine — That morning boost you thought you got from your usual latte is probably more hoax than help. And even though giving up caffeine will be hard, once you get past the withdrawals, you'll find that you have more energy than you ever did before. The simple reason? Your body will no longer be addicted! Here's our painless plan for weaning yourself off the bean. And no cheating with decaf — it has enough caffeine in it to count!