30-Minute Gym Workouts
Get In, Get Out With 5 Lunchtime Workout Ideas
Making the most of a midday workout can be a struggle. If you're working with a limited amount of time, take one of these quick and effective workout plans to the gym for assistance. There's something on this list for everyone!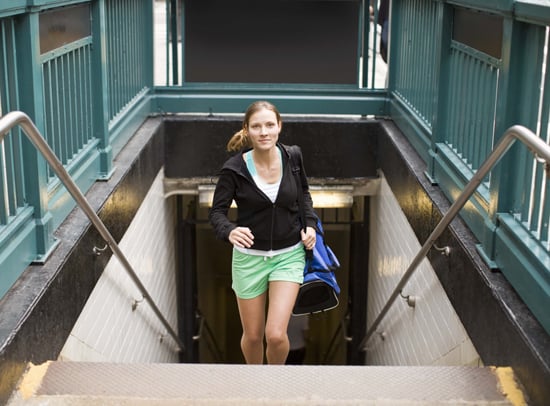 Stationary bike: If you don't have time for a full Spin class, you can hop on a bike at the gym and pedal through this 30-minute stationary bike workout. Even if you go to the gym when it's busy, there always seems to be an available bike hiding somewhere!
Elliptical: This quick elliptical workout alternates between periods of pushing your body to the max and a short recovery, a great technique to make the most out of a quick midday workout.
Treadmill: Crank out three miles in 30 minutes with this 5K playlist. Each song is 150 BPM, the perfect tempo for you to hit a 10-minute mile. Just be sure to warm up before you start running.
Rowing machine: The rowing machine is one of the most underutilized pieces of equipment at the gym. Get a tough full-body workout with this rowing plan — don't forget to set the resistance between two and five.
Supersets: Torch calories with this superset workout program from an Equinox trainer. Do each superset three times before progressing to the next, and rest (stretch and hydrate!) for one minute between sets.