49-Pound Weight-Loss Story
Before & After: How the Number on the Scale Spurred Kate to Action
When graphic designer Kate Ranfurly stepped on the scale last year, she was surprised at what she saw. But it was the wake-up call she needed to make a few healthy lifestyle changes that led to real change. Read about Kate's weight-loss story below, then get inspired by the rest of our Before & After series here!
Kate: Before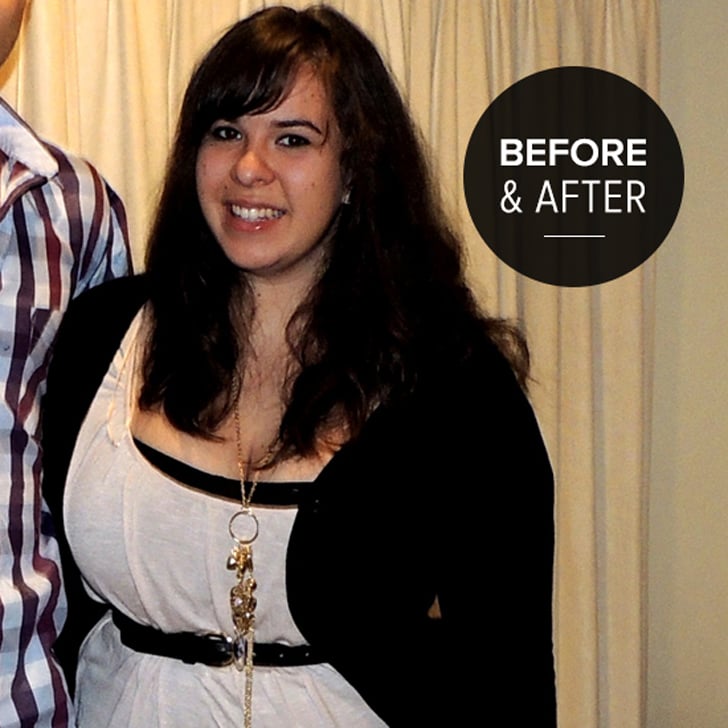 POPSUGAR Fitness: What made you decide to start?
Kate Ranfurly: I've always been a bit on the heavy side, even when I was younger, but I was still happy with the way I looked. I had pretty good self-confidence, so that wasn't the issue. After I finished school and stopped being so active, I went from being "a bit bigger" to 101 kilograms [about 223 pounds], and that was not somewhere that I wanted to be. Once I saw that number on the scale, I knew that I had to make a couple of lifestyle changes.
PS: What's your favorite way to work out?
KR: If I'm by myself, I run. I never thought I would get into running, but surprisingly, I really enjoy it. I also started going to a boxing class last year, and because I come from a dancing background, I found that I really loved punching away to a beat.
PS: What's your weekly exercise schedule?
KR: It's a bit on and off, depending on what's going on that week. I try and run at least three times a week. I'm actually taking part in a running challenge at the moment where you run 365 miles in a year, so I try and not fall too far behind. Other than that, I do a weekly weight session with a couple of friends and occasionally walk.
Kate: Before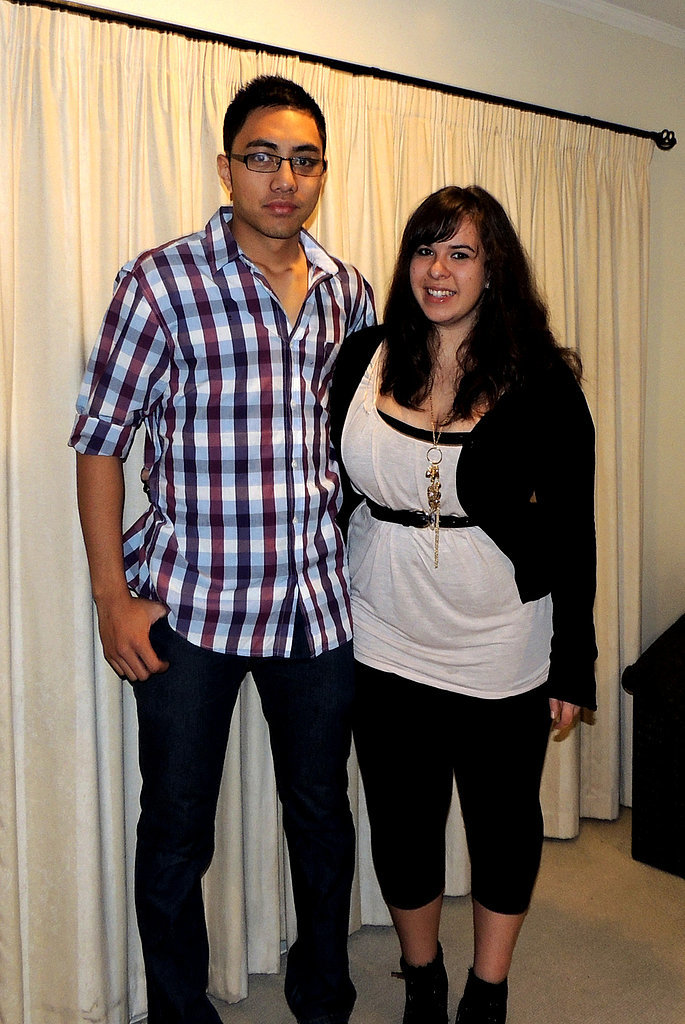 PS: How do you keep workouts exciting?
KR: That's always a tough one, especially with running. I try and run different tracks, so that I don't get bored, and with our weight sessions, we always have some great motivational music that keeps you pumped through the whole workout.
PS: How much weight have you lost?
KR: To this day, I've lost 22 kilograms [about 49 pounds] (give or take a piece of chocolate).
PS: What was the first big difference, other than the number on the scale, that really made you feel proud and excited?
KR: Every time I increase the distance or improve the time I run, I feel pretty great. I went from not being able to run any longer than a minute to now running 30-plus minutes nonstop. Knowing that I'm a lot fitter and can do so much more is an awesome feeling.
Kate: After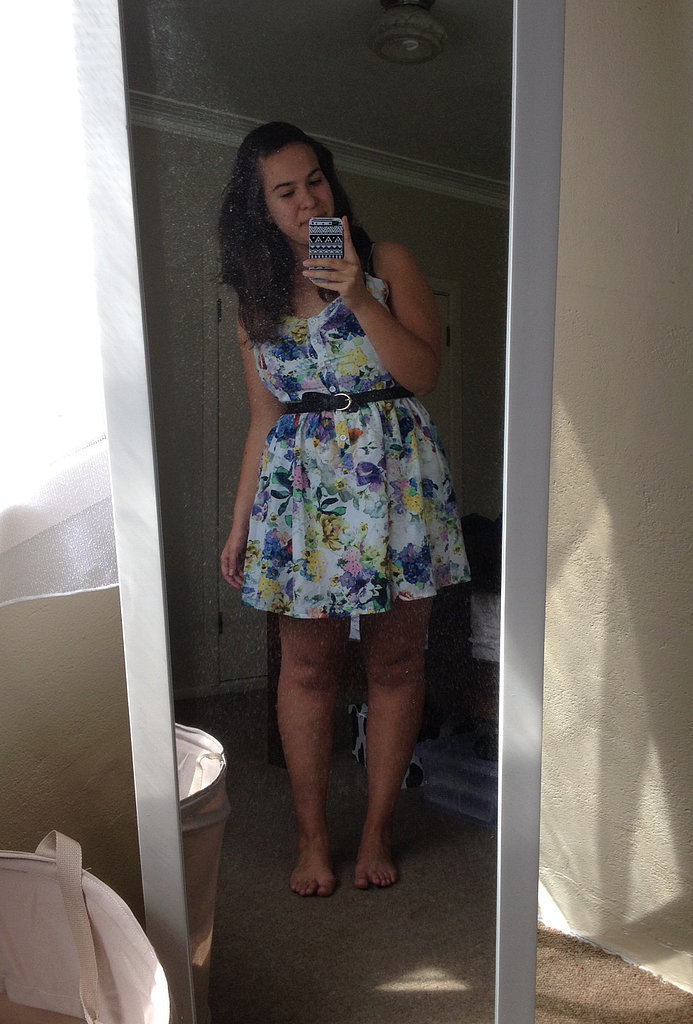 PS: How do you track your weight loss?
KR: I weigh myself every now and then, just to make sure the weight isn't creeping back on. It's a lot easier to lose five kilograms than 10 kilograms. I try and not get too fixated on numbers, though, so other than that, I suppose I just let my clothes do the talking. If they are getting a little looser or are fitting me better, then I know I'm on the right track.
PS: What's a typical day of meals and snacks?
KR: I'm a bit all over the place with the food I eat, but I always have breakfast, lunch, and dinner. Breakfast is usually muesli with yogurt, or eggs on toast (if I can be bothered). For lunch, I usually have a salad or a sandwich. Dinner can be anything. I try and make sure that I eat a lot of vegetables, though, and don't go too heavy on the carbohydrates. Snacks are where I get a little bit naughty, but I try to stick with fruit and nuts.
PS: What's the range of calories you eat per day?
KR: I think I've only counted calories once in my life, and I only lasted about a week. From what it seemed, I eat around 1,500 calories a day. I don't worry about it too much, though. As long as I'm not eating a whole lot of processed foods, I know that I'm eating all right.
PS: What are the healthy staples that are always in your fridge?
KR: I like to make sure that I always have heaps of veggies in my fridge, so even if I don't have that much to eat, I know I can make something healthy. Otherwise, eggs are always in my fridge. Always!
Kate: After
PS: How do you strategize for meals out?
KR: Usually, if I know that I'm going out that night for a fancy or big dinner, I try and eat well that day. I don't get too bothered about what I choose because, hey, it's just one night. It's not like one night is going to totally destroy my healthy lifestyle. I do try and choose meals that come with a salad or vegetables just so there is a bit of balance.
PS: What advice do you have for anyone starting out on a weight-loss journey?
KR: Don't be scared! And don't think that you have to go crazy to get results. You don't need to go on the strict diet, and you don't have to pay a lot to see a personal trainer every week. It's really not that hard to get the results you want. Just put on your walking shoes, replace that fizz with water, eat fruit not potato chips, and get out there. Sure, it might take a little bit longer, but at least you are slowly making healthy changes to your lifestyle rather than fizzing out after a couple of months.
Also, don't be too hard on yourself! If you have a bad day, so what? There is always tomorrow. Don't let one bad meal rule your life and prevent you from getting where you want to be.
Follow Kate's progress on her blog, Lovingly, Kate!
Do you have an inspiring Before & After story to share? Message us on Facebook, and give us a few details of your journey. We might even profile you on the site, like Kate!