Sara Went From a Size 12 to a Size 2 by Doing 2 Incredibly Simple Things
Sara Rzepkowski, a 29-year-old from Chicago, suffered from significant weight gain as a result of her PCOS. A former size two, Sara was determined to keep her health in check and get her body back. Six months later, Sara lost nearly 50 pounds and went on to become a fitness instructor in order to help others achieve their goals as she had. For more on her story, keep reading.
Sara: Before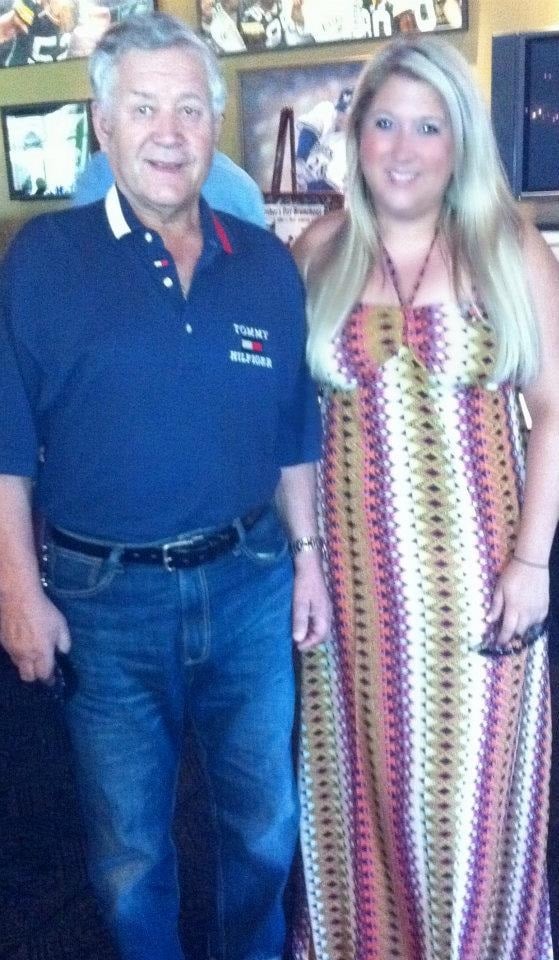 POPSUGAR: What was the moment or motive that made you decide to start your journey?
Sara Rzepkowski: In 2015, I hit rock bottom and felt very unhealthy. I was always sluggish and had become a shell of the person I used to be. Clothes weren't fitting me well, I was sick all the time, and I knew I wasn't making healthy food choices — I wasn't fueling my body the way it should be fueled.
I began taking classes at Shred415 in Chicago — a 60-minute instructor-led class that alternates between speed and endurance drills on treadmills, and strength and functional movement training on the floor — and I was instantly hooked. Reading about other people's weight-loss journeys made me want to work even harder at my own. All the various stories of adversity and triumph made me want to have my own victory!
PS: What's your favorite way to work out?
SR: I love HIIT workouts — anything that leaves me drenched in sweat is typically my favorite! I also really enjoy lifting weights, which is a new challenge for me.
PS: What's your weekly exercise schedule?
SR: I typically work out about five times a week, but it depends on the week. I try to strength train about three to five times weekly, targeting different areas each day. I also incorporate HIIT workouts, like Shred415 classes, two to three times a week. Sometimes I'll mix things up with Spin classes, Pilates classes, or something completely different once a week just to shake things up and keep my body guessing!
Sara: After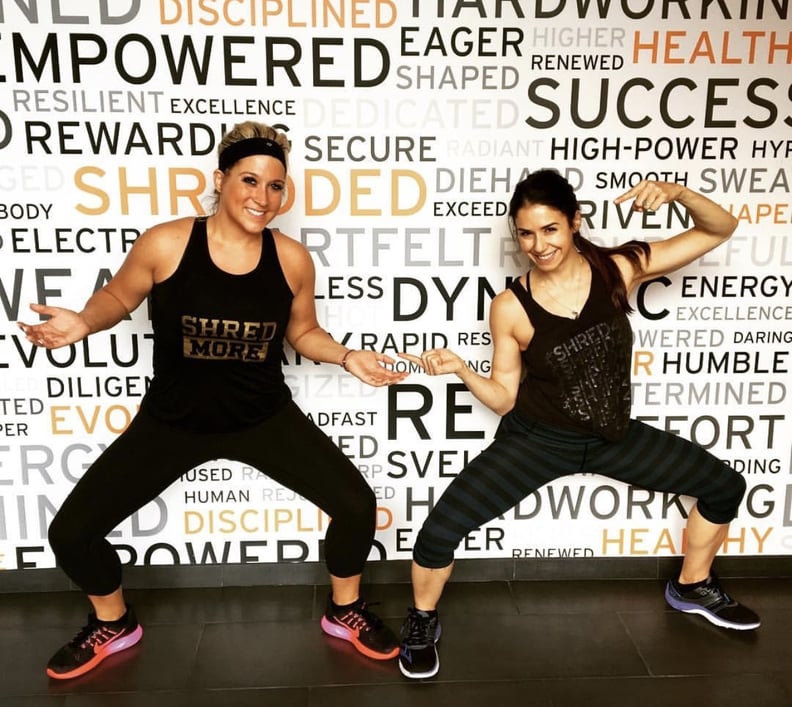 PS: How do you keep workouts exciting?
SR: Shred415 classes are different every single day, so it's tough to get bored. You know the basic structure of the class, but the runs and floor workout are always different, which keeps me going back every week. I also think trying new workouts helps me stay excited about working out and also challenges new muscles. It's great to try something new that could be potentially really fun!
PS: How much weight have you lost?
SR: I have lost over 60 pounds. However, I am not sure on the exact number anymore as I stopped weighing myself! I started my journey at 200 pounds, size 12/14, and am now under 140 and a size 2/4.
PS: What was the first big difference, other than the number on the scale, that really made you feel proud and excited?
SR: I truly think it was the way I felt. It was like I had a new passion for life. I felt great, was ready to take things on, and felt confident in myself again. When you hear that physical changes are only half as big as mental changes, it's really true! It made me so happy to feel energized instead of sluggish, happy instead of "blah," and back to my old self again overall.
PS: How do you track your weight loss?
SR: I track weight loss now by inches and how my clothes fit. I'm not focused on losing weight anymore, but really gaining lean muscle and toning up.
Sara: Before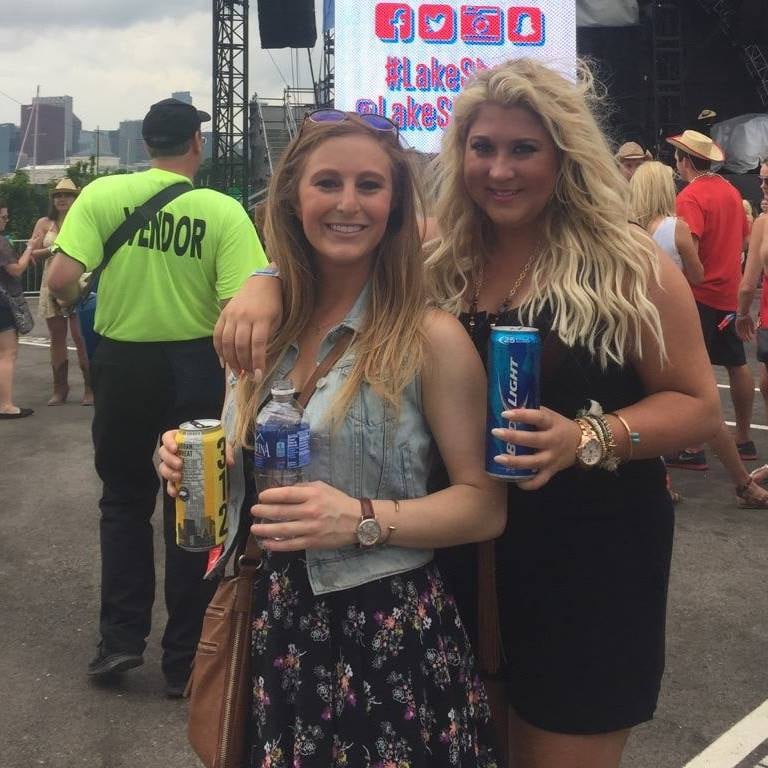 PS: What's a typical day of meals and snacks?
SR: For breakfast, my meal usually looks like: protein waffle or pancakes (add bacon, peanut butter with banana, sugar-free preserves, or syrup), egg whites with turkey bacon and avocado on the side, an omelet, oatmeal with protein powder, avocado toast, or peanut butter toast. Lunch is typically leftovers from dinner the night before or a nice big salad with chicken or ground turkey and a lot of veggies.
Dinner varies, but some of my favorite meals are: sausage and veggies, shrimp stir-fry, salmon and asparagus, ground turkey lettuce wrap tacos, chicken and broccoli, etc. I love sweet potatoes as a side as well. Snacks depend on whether I am on the go or not. If I am traveling, I try to keep a protein bar (Quest and RX are my favorite) or protein shake (Premier Protein is my favorite) with me. Otherwise I love veggies and hummus, apples and peanut butter or almond butter, almonds, rice cakes with peanut butter, Greek yogurt, or cottage cheese.
PS: Do you count anything other than calories? Why or why not?
SR: I don't weigh myself or count calories because I get very obsessive with it, which I don't think is healthy. I think as long as I am healthy, feeling good, fueling my body with healthy foods, and exercising, that is what is most important. I have a general ballpark of caloric intake in my mind, but I do not count calorie by calorie. I do think tracking macros is great for the right person and the right reasons.
PS: What's the range of calories you eat per day?
SR: About 1,600 to 2,000. Since I don't actually track, this is an estimate.
Sara: After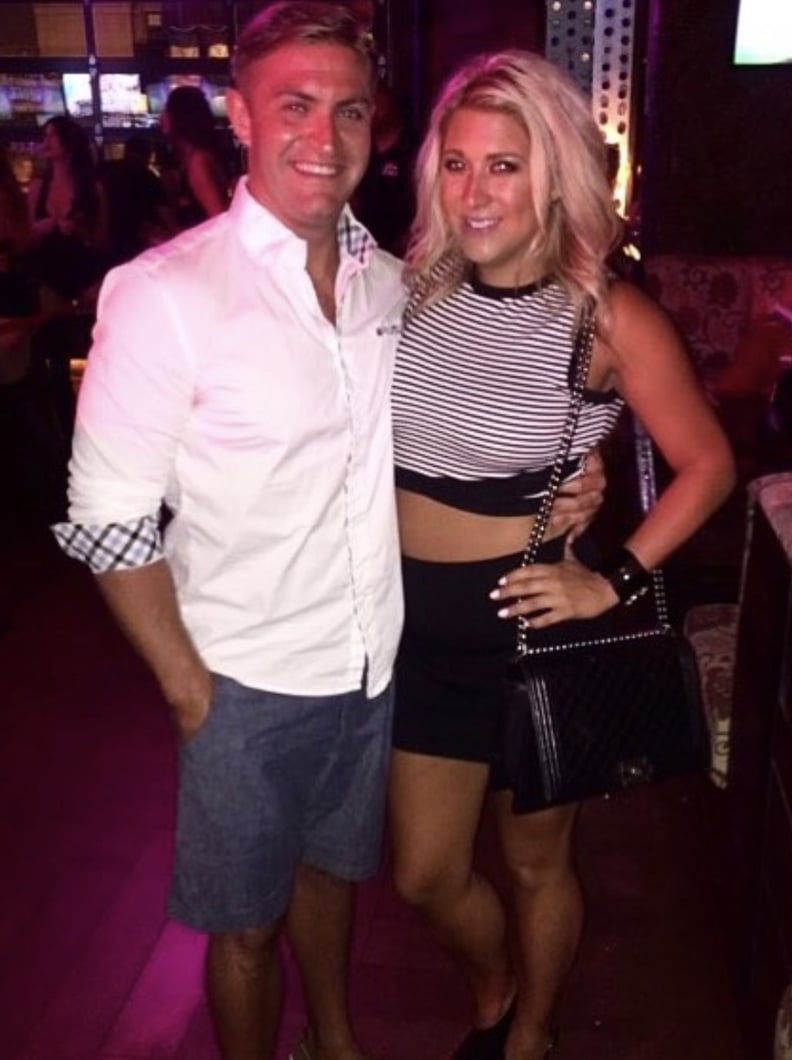 PS: What are the healthy staples that are always in your fridge?
SR: I love Premier Protein shakes, honey crisp apples with peanut butter, Greek yogurt, cooked ground turkey, a huge jug of salsa (I put this on everything), broccoli, and hard-boiled eggs (prepackaged and prepeeled from Costco).
PS: How do you strategize when you eat meals out?
SR: I typically look at a menu before I go out to eat so I am familiar with what they offer. I try to order dressings on the side or stick with seafood, chicken, and/or grilled veggies. There are times that I don't really strategize at all, as I think it's important to give your body what it needs. If it is craving a brownie, enjoy the brownie! I think this makes your weight-loss journey a happy experience, rather than one where you feel deprived. I have definitely cut back on going out to eat all the time because I truly enjoy cooking and making fresh food. However, I still love exploring new restaurants, trying new foods, and enjoying the social time with friends and family.
PS: What advice do you have for anyone starting out on a weight-loss journey?
SR: It really is a journey — time and consistency will always pay off even if you don't see the results right away. It's so important to take small steps and make small changes for long-term results. Start to swap out less healthy foods for healthier ones, start small by walking 10 to 15 minutes every day, and add on from there. Have a support system around you, and enjoy and trust the process.
Set small goals for yourself and change them as you go. Most importantly: never give up or stop believing in yourself! Change, both mental and physical, is coming!