Ab Exercise: Alphabet Abs
Lazy Girl's Ab Exercise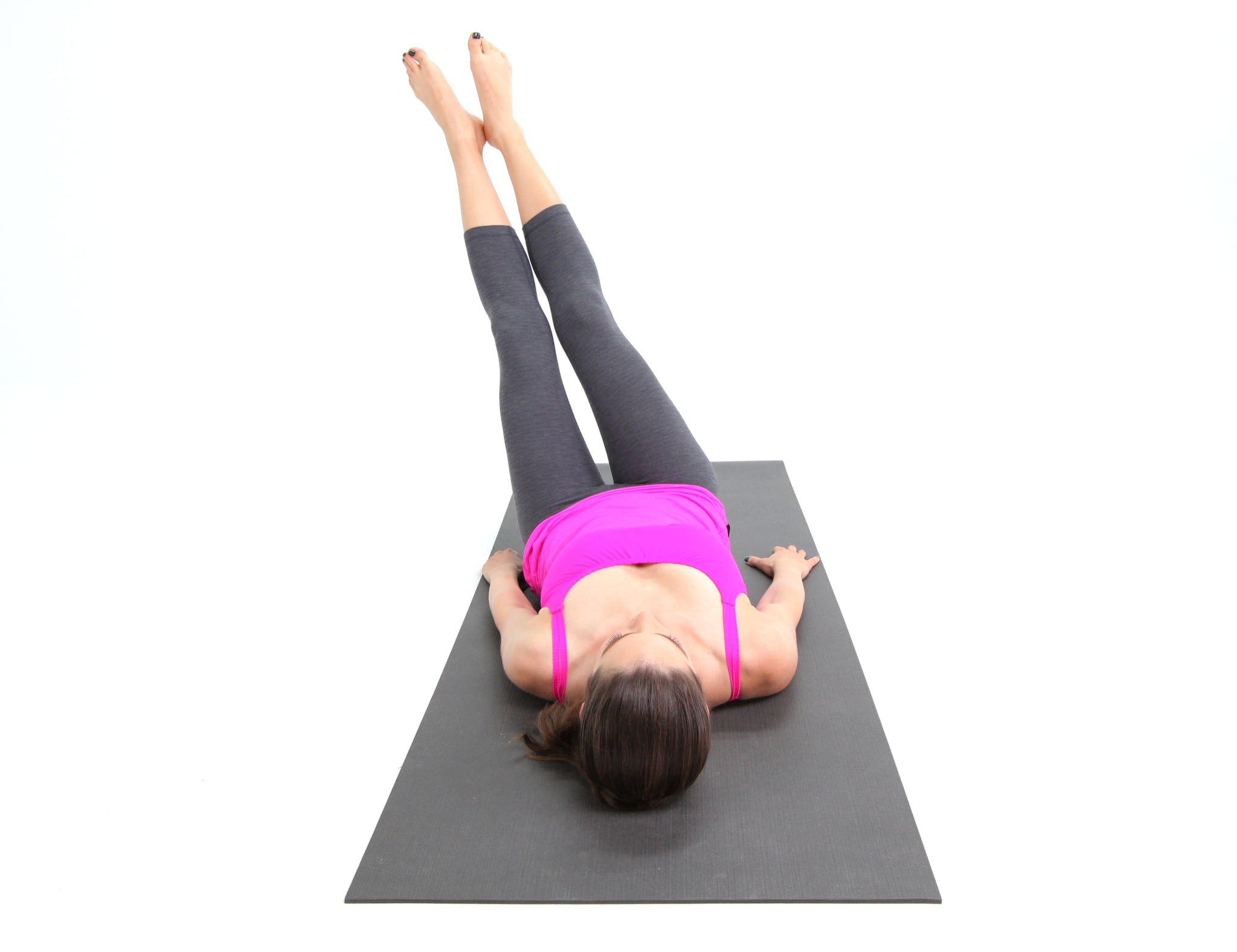 We've been singing the alphabet song multiple times a day at my house; it's kind of a pre-kindergarten musical cram session. Since my darling 5-year-old loves to count my push-up reps (great for practicing her numbers), I now combine her lovely singing voice with my new fave abdominal exercise. I lie on my back, point my toes to the ceiling, and write the A, B, Cs with my feet while she slowly recites the letters. Slowing down the song helps her actually separate the middle letters of the alphabet (gone is the slurred "ella mellow pea" that long took the place of letters L through P), and I get homemade musical accompaniment.
Here's how to do this great stability ab exercise.
Lie on your back, lift your legs up so your toes are pointed toward the ceiling. If your hamstrings are tight, go ahead and bend your knees a bit.
Pull your abs deeply to your spine to bring your low spine toward the floor. If your abs are weak, place your palms on the ground under your pelvis to help protect your low back until your abs become stronger.
Think of your toes as the point of a pencil and write the alphabet in lowercase cursive on the ceiling. The bigger you make the letter, the more you work your abs.
Do not let your low back come off the floor, especially when writing letters with tails like F, G, P and Q. Focus on your abs anchoring the top of your pelvis (aka sacrum down.
To dot the I and the J, do a Pilates hip up.
Image Source: POPSUGAR Studios