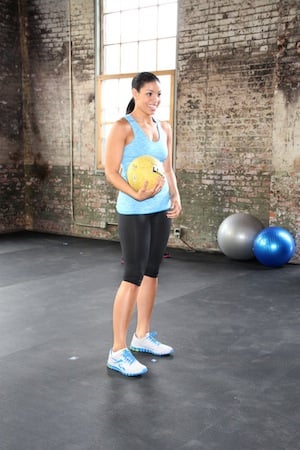 We all know that regular workouts are the key to looking and feeling great — so why do most of us have such a hard time staying motivated? Experts and our favorite uberfit celebs share their secret all the time: mix it up!
Boot camp, lifting weights, cross-training — however you make the most of your workout, you want a shoe that lets you push your fitness limits. With Reebok RealFlex technology, you can move in perfect comfort with a lightweight, flexible shoe that offers protection and support while giving your feet the freedom to move the way they were designed to move.
Click here to learn more about Reebok RealFlex, shop a selection of cool colors and designs, and hear what else inspires singer/actress Jordin Sparks to keep meeting her fitness goals.