Adidas Futurecraft 4D Sneaker
Adidas Just 3D-Printed the Futuristic Sneaker of Your Dreams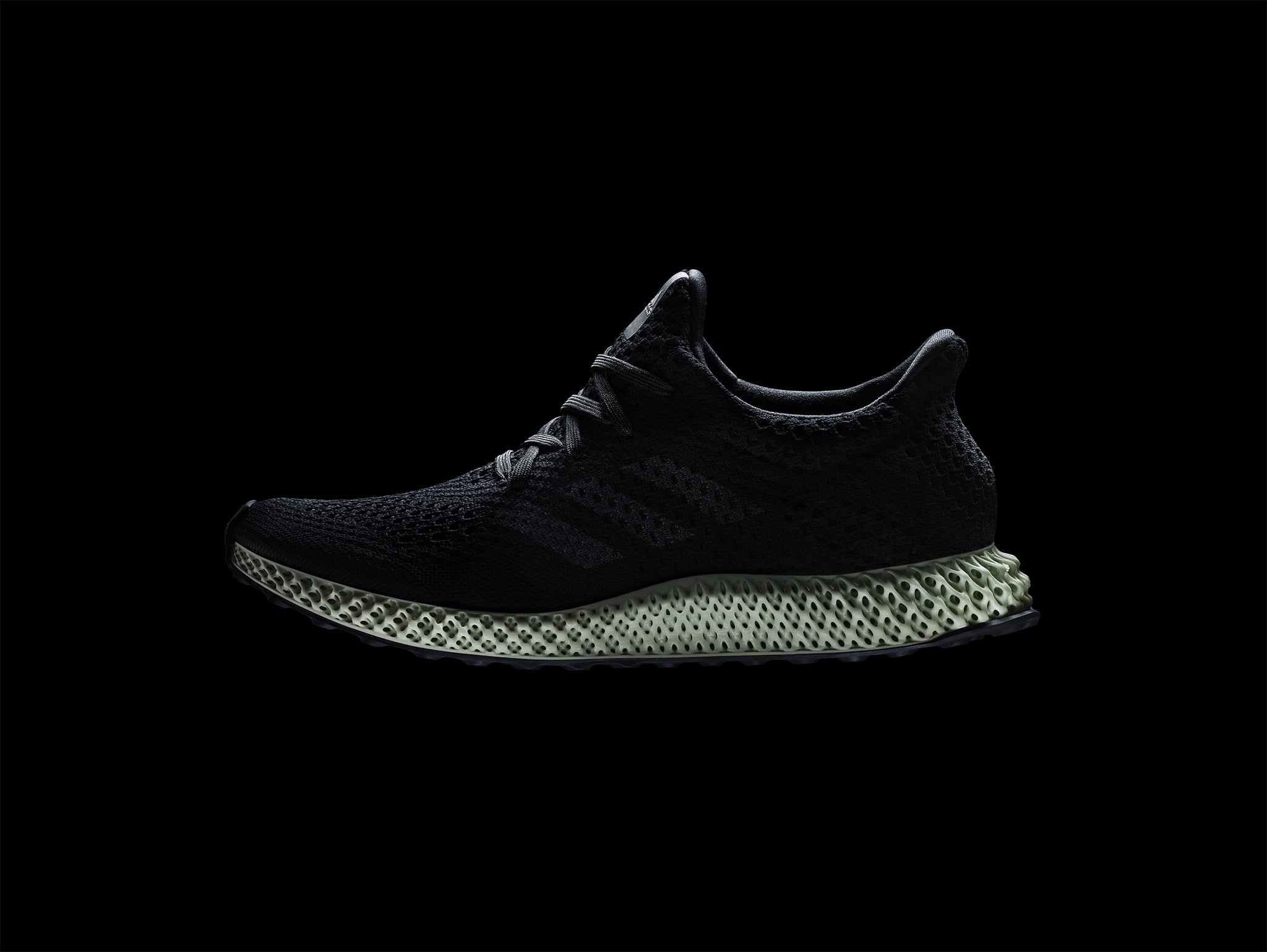 Adidas has been known to be pretty unique and resourceful with the materials they use to make their shoes (remember the ocean plastic shoes?). Now they're taking things into the future — beyond 3D printing — with the Futurecraft 4D sneaker.
The brand is using a futuristic manufacturing technique called "Digital Light Synthesis," which is a "breakthrough process" using "digital light projection, oxygen-permeable optics, and programmable liquid resins to generate high-performance, durable polymeric products," Adidas said in a press release.
What the heck does all that mean to you? Super. Customized. Sneakers. And not just for the aesthetics — we're talking a custom sole design specific to an athlete's foot, stride, and needs. This new technology "allows Adidas to precisely address the needs of each athlete in regards to movement, cushioning, stability, and comfort with one single component." Designs that were previously impossible because of manufacturing difficulties are now a reality.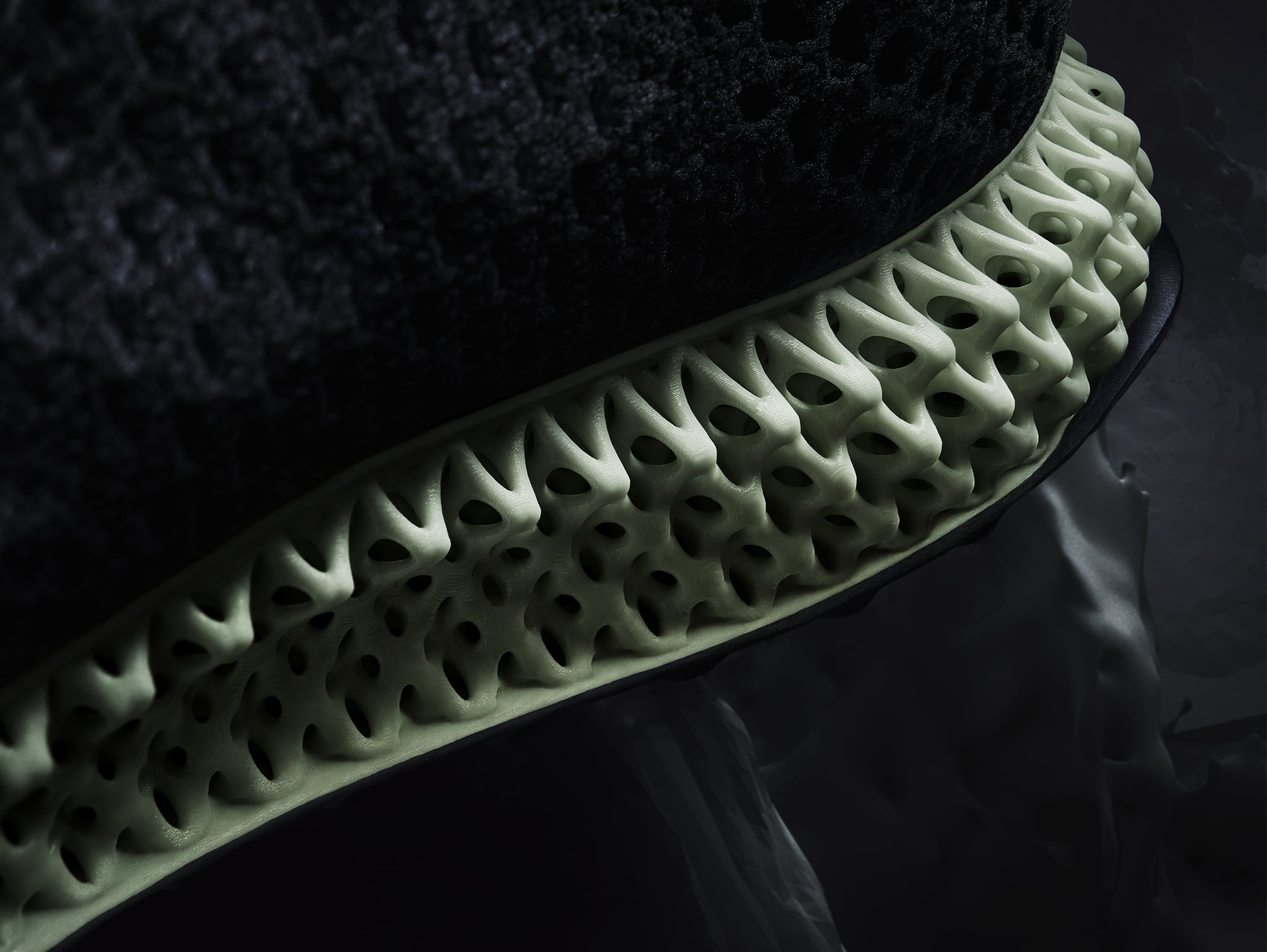 Here's the thing — only three hundred of these are coming out this month. Then about 5,000 will be released in the Fall/Winter season this year. Yes, there's already a wait list, and you better get on it quick. The brand has not listed the price, describing it only as "premium" — meaning expensive.
For a peek at what these beauties look like IRL, check out #futurecraft on Instagram.
Image Source: Adidas