Adidas Releases Energy Boost Shoes
What's Your Running Shoe Style: Barefoot or More Supportive?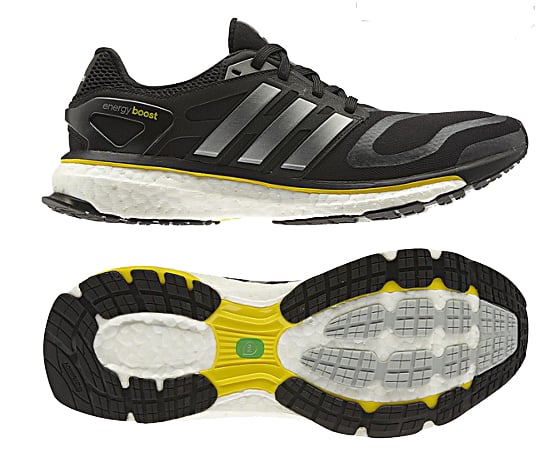 2011 may have been the year of barefoot running, but 2013 is already chalking up to be the year of the sole. Last month, Mizuno released its new Wave EVO collection, which includes options like the Evo Cursoris ($120), a lightweight yet stabilizing shoe that offers more cushioning to encourage a midfoot strike. And today, Adidas unveiled the new Energy Boost ($150; available for preorder), which incorporates its new bouncy foam technology into the midsole in order to provide more cushioning without weighing feet down. Stability shoes like the Brooks Pure Project Cadence 2 ($120) also offer similar lightweight support.
What do you think of this slight shift away from shoes like Vibram Five Fingers, which encourage you to run naturally, to minimalist yet supportive shoes that aim to help modify your running style? Do you love the new less-minimal models, or are you a fan of barefoot styles?