Advice For New Runners
Running Advice You May Not Have Thought About
You may know all the basic running terms and which shoes are for you, but there's still much to learn when it comes to running. If you're new to the activity, here are some not-so-common tips that will keep you excited about lacing up those sneaks.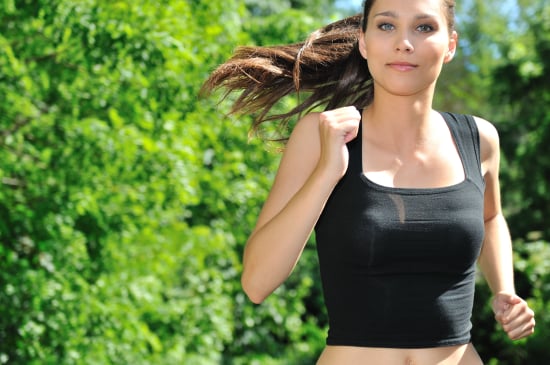 It's probably a myth: Whether you're new to running or not, chances are you've heard your share of widely accepted rules — but you shouldn't believe everything you hear. From stretching before a run to having to break in a pair of sneakers, here are seven running myths you definitely can ignore.
Injury prevention: A running injury can make your new workout go from fun to frustrating pretty quickly. Before common running problems like blisters, chafing, and shin splints occur, read our strategies for preventing common ailments and injuries.
A good day, every day: Some days, you feel like running's a breeze; other days, you wonder if your sneakers are filled with bricks. Keep the ratio of good and bad running days in your favor by getting enough sleep, drinking enough water, and eating the right foods before you head out for a run. Read more ways to prevent a bad running day here.
Keep this gear at home: Sure, you can throw on just about anything to go for a run, but once you've been doing it consistently you'll notice that what you wear can affect your running performance. Before you invest in running gear, read our tips on what not to wear when running.