Affirmations For Exercise Motivation
Do You Say Affirmations to Stay Fit?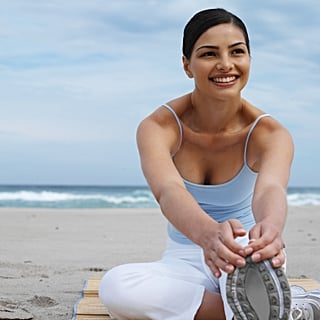 What if you could drop all of your excuses and go to the gym five times a week; eat healthy, balanced meals; and reach a healthy weight for your frame. With the school season approaching, doesn't a fresh start sound absolutely fabulous? Affirmations can help you stay motivated, because they convince your mind of new beliefs. After you open your mind to a new, positive attitude, working out and living a healthy lifestyle will seem like a no-brainer rather than an annoyance. If you need help creating affirmations you can turn to affirmation experts like Dr. Wayne W. Dyer or Jack Canfield.
First, you must create an active sentence like, "I am feeling so toned and energized going to the gym five days a week." Repeat this sentence throughout the day and visualize all the details of your healthy, fit lifestyle. Visualize what you are wearing when you are exercising, what workout you are doing, how good your body feels to sweat and tone up, and how great the rush of endorphins feel post-workout. With practice, you will find your body craving a workout. Tell us your experience with affirmations in the comments below.