Affordable Athletic Wear
3 Ways to Get the Workout Look For Less
Rather than sweating over your checkbook balance, sweat it out in style for less! Although Lululemon is cardio couture, it's often hard to justify the hefty price on a pair of sweats. Not willing to sacrifice comfort or style, we found three pieces that have a similar look for a fraction of the cost. In fact, these pieces are so affordable, you can get the top, jacket, and pants for under $100. Here's how.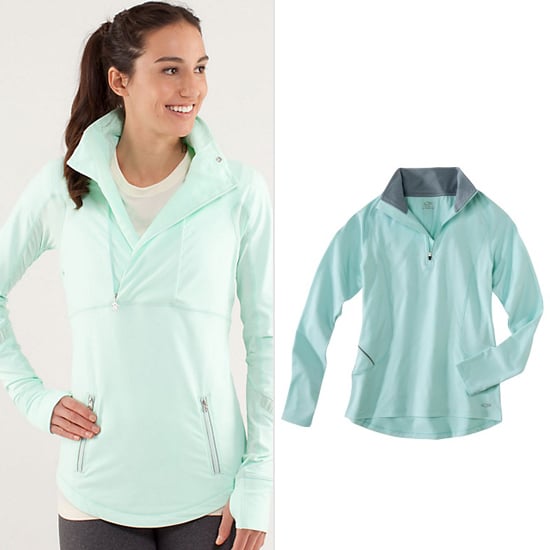 Pastel workout gear is an easy way to freshen up your workouts this Spring. Although we can't help but want this blue Lululemon pullover for our morning runs, the price tag is a hefty $118. We found a similar blue pullover at Target for only $20. Not only does this piece have a similar look, it is the perfect transition into warm weather and will save you almost $100!
If you're looking to go mellow in yellow for your next yoga class, consider a bright yellow workout tank! At only $19, you can get Spring's hottest color with this Champion fit and flare tank, a bargain compared to this very similar Lululemon Practice Freely tank for $64.
Rather than opt for another pair of black leggings, switch things up with a pop of color! We love how Lululemon's Wunder Under crop pants will look when paired against a bright tank, but the $82 price tag has us feeling blue. For $23 we found a similar style and color with these Old Navy compression capris.