Afternoon Mistakes That Cause Weight Gain
Afternoon Mistakes That Pile on the Pounds
You do all the right things in the morning to prevent weight gain like eating a hearty breakfast, but if you want to keep those extra pounds from squeezing their way under your jeans, here are some things to avoid in the afternoon.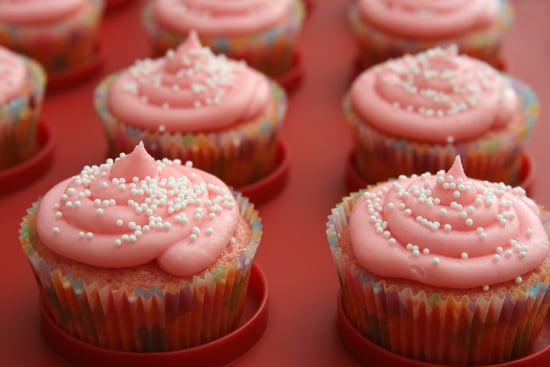 An afternoon minimeal: Having a snack between lunch and dinner is a great way to keep energy levels going strong through your nine-to-fiver. It will also keep hunger at bay, which will prevent you from craving and then devouring an enormous dinner. Remember that a snack is just that — a snack — not a small meal. Nosh on a little something that contains 150 calories or fewer such as these.
Skipping the gym: Whether you're too tired after lunch to work out or you can't fit it in your busy work schedule, that's 300 calories or more that you're not burning. If afternoon gym dates often don't pan out, make time before work instead so you can get it done and not have to worry about squeezing it in later.
Hitting the coffee shop: Temptation is a wicked thing when it comes to weight loss, so if you have a hard time passing up that new whipped cream coffee drink drizzled with chocolate syrup and a freshly baked treat to go along with it, it's best to steer clear of the cafe. If you can't live without your caffeinated afternoon pick-me-up, make coffee at work or have your coworker pick up a cup of straight-up, low-cal coffee for you.
Celebrating yet another office birthday: You don't want to be a party pooper and pass up the sprinkly-topped buttercream cupcakes or the homemade cheesecake brownies, but if you work in a larger office with celebrations every week, those calories add up. Noshing on special treats also makes you crave them more, which can start a bad habit of eating cookies and candy every afternoon. Do enjoy these sweets every once in a while, but be mindful of how much you're celebrating.
Hitting the office kitchen: It's very thoughtful of your office to keeps its kitchen stocked with Twizzlers, cans of Coke, and huge tubs of animal crackers, but not for the health-conscious. It's hard not to grab something that's staring back at you, so avoid the office kitchen if you you know you can't help yourself to free edibles. Keep snacks and meals in a lunch box with an ice pack at your desk so you don't need to use the office fridge.