Alcohol Associated With Increased Breast Cancer Risk
Study Reveals Scary Link Between Daily Alcohol Intake and Risk of Breast Cancer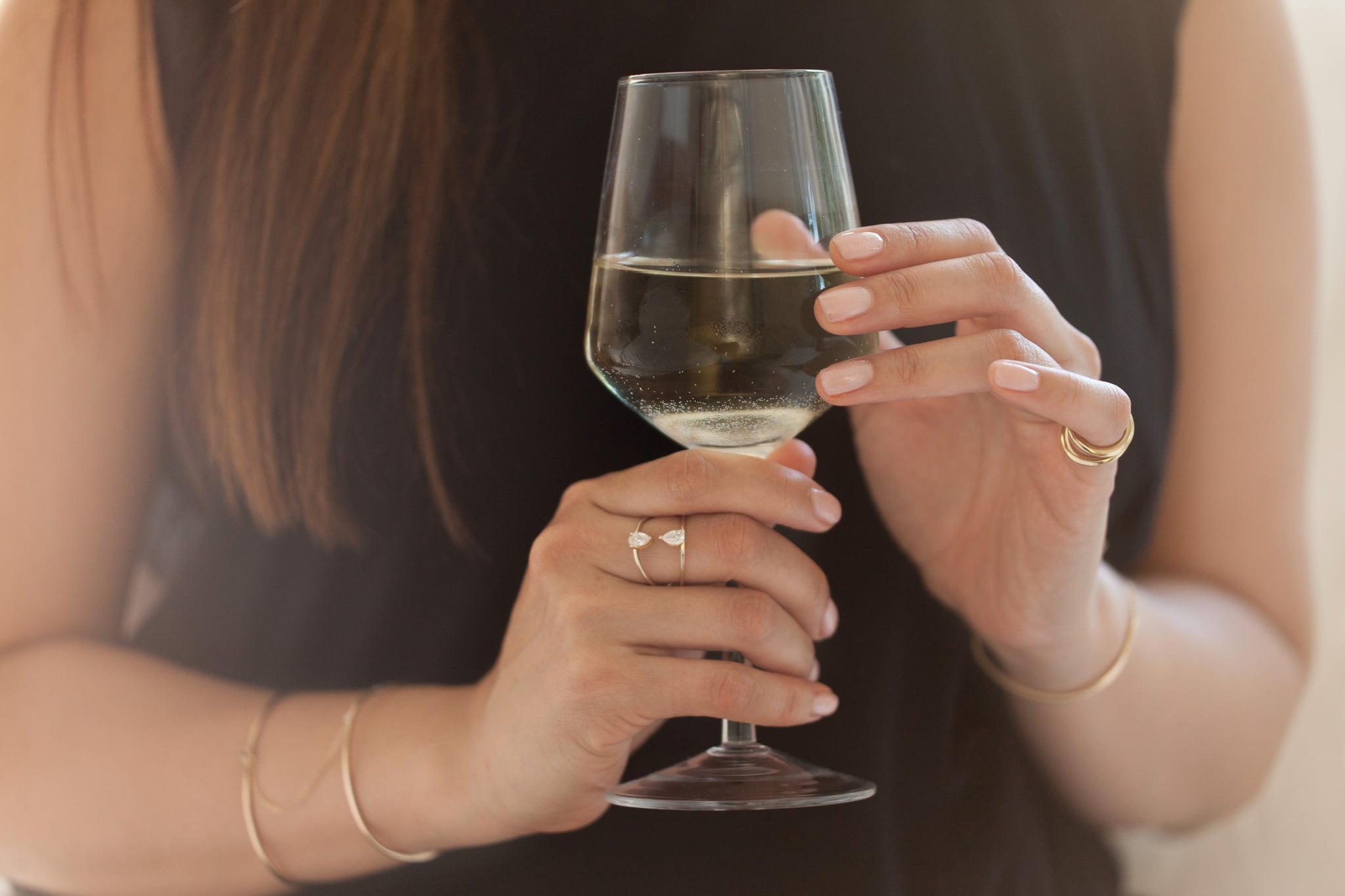 Screw apples; I live by the mantra "A glass of wine a day keeps the doctor (and the stress!) away." But some concerning scientific findings are making me (and many other women) rethink this way of life.
Researchers have known for quite some time now that sipping too many cocktails is proportionately associated with a heightened likelihood of developing breast cancer — the more alcohol you consume, the higher your risk is, according to the National Cancer Institute. But a new report from the American Institute for Cancer Research suggests this risk rings true for those who consume just one drink per day, not necessarily just those who generally drink a lot.
The report analyzed 119 studies related to breast cancer risk from around the globe and revealed exactly how much of an impact daily drinking may have on both premenopausal and postmenopausal women. Drinking an average of 10 grams of alcohol each day (which is roughly a small glass of wine, one ounce of hard liquor, or an 8-ounce beer) is linked to a 5 percent increase in breast cancer risk for premenopausal women and a 9 percent increase in postmenopausal women, according to the official report.
In addition, the research found that regular physical activity decreases the risk of both postmenopausal and premenopausal breast cancers, so that's good news! We suggest thinking twice before indulging in your usual nightly brew or wine and consulting your doctor about other tips for preventing breast cancer.
Image Source: POPSUGAR Photography / Mark Popovich