Alcohol May Help With Weight Control
A Little Bit of Alcohol May Help With Weight Control
Moderation is key, especially when it comes to alcohol. The occasional glass of wine, cocktail, or beer has been shown to help the heart, and studies have indicated that moderate drinkers are less depressed and more active than non-drinkers. Here's another reason to have a glass of wine with friends: a new study published in Archives of Internal Medicine says that moderate drinkers are less likely to become overweight or obese later in life.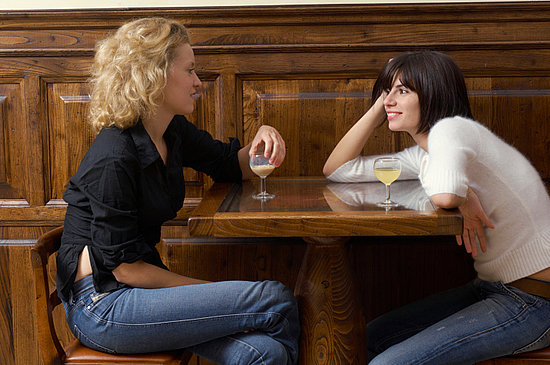 The study — conducted by Boston's Brigham and Women's Hospital — followed 19,000 women over the course of 13 years. Of this group, 40 percent said they didn't drink at all, 33 percent had about two drinks a week, 20 percent said they had one drink a day, six percent drank one to two alcoholic beverages a day, and the remainder of the participants drank two or more a day. While all of the women in the study gained some weight, the group that gained the least were the women who drank one to two alcoholic beverages a day. On average, women who fall into this category are 30 percent less likely to become obese than non-drinkers. The women who gained the most weight were the ones who reported they drank two or more drinks per day.
To make sure that the study was accurate, researchees also factored in age, race, total calorie intake, activity level, and whether or not the participants smoked. The results still showed that moderate alcohol consumption may have positive results for the waistline. Researchers are still uncertain if there is a biological factor that makes alcohol protective in itself, or if the lifestyle of most moderate drinkers just tends to be healthier than others. Remember, the key is moderation!