All-Natural Postworkout Snacks
All-Natural Post-Workout Snack Ideas
You're famished after a tough, heart-pumping, muscle-burning workout and you're ready to grab a snack. It's important to choose a healthy pick-me-up to refuel your body as well as repair and build your muscles — so no, a doughnut isn't the best choice. Aim for a snack that contains more carbs than protein and a little bit of fat. A rough ratio could be 25 percent protein, 60 percent carbs, and 15 percent fats. Be sure to eat your around 150-calorie snack within 30 minutes of completing your workout. Here are a few you can try.
Vanilla Banana Protein Smoothie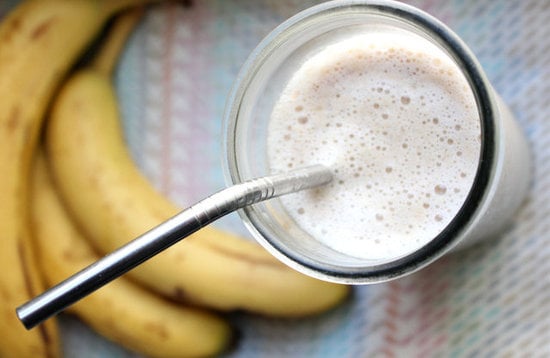 Photo: Leta Shy
Calories: 169
Carbs: 25 grams
Fat: 1 gram
Protein: 16 grams
Honey Cinnamon Chickpeas

Calories: 146
Carbs: 23 grams
Protein: 6.2 grams
Fat: 2.6
Creamy Peanut Buttery Apples With Grapes

Calories: 151
Carbs: 21.5 grams
Protein: 8.4 grams
Fat: 4.2
Keep reading for two more post-workout snack ideas.
Vegan Banana Peanut Butter Ice Cream

Calories: 152
Carbs: 28.5 grams
Protein: 3.3 grams
Fat: 4.4
Frozen Nutty Banana Nibblers

Calories: 166
Carbs: 35.7 grams
Protein: 3.7 grams
Fat: 4.4