Alternate Between Water and Alcohol
Hangover Helpers: Why Water Backing Works
It's easy to get ahead of yourself at a holiday party. You're in the spirit of the season and knocking back a few drinks; you aren't necessarily paying attention to the amount of alcohol you've imbibed. The night is a blast, but the next day is a struggle.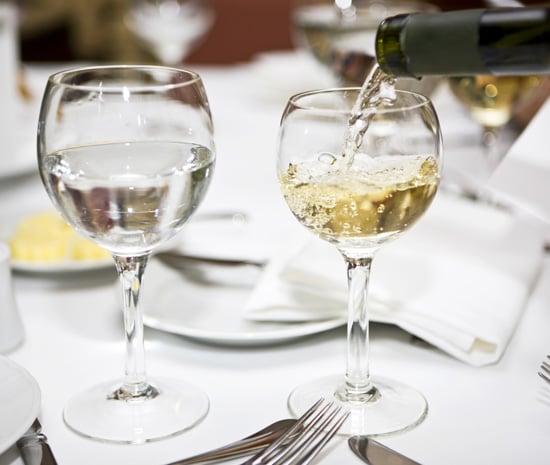 One tip that will make your hangover feel far more manageable is to start water backing. After each alcoholic libation you consume, back it with an 8 oz. glass of good old H2O. Drinking booze dehydrates your system, and drinking water helps your body recuperate faster. Remember that the average female body needs about an hour to metabolize each alcoholic beverage.
Naturopath expert Dr. Holly Lucille is a big believer in following each drink with water, but she has another tip to pace yourself. Set an alarm. Once you have your first drink in hand, set an alarm on your phone for 45 minutes later. Don't go for that second drink until the alarm goes off! Instead of getting swept up in the moment, you have a chance to get aware with how your body is responding to the alcohol in your system and make a decision from there.