Amanda Seyfried Talks About Raw Food Diet in April 2010 Issue of Esquire
Would You Ever Do a Diet That You Hated?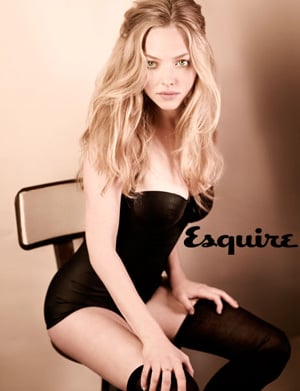 In the April issue of Esquire, Amanda Seyfried takes a departure from her character on Big Love to go the boudoir route. She's also packing — lunch, that is. The actress arrives at the interview with her own plastic container of tabbouleh, a Middle Eastern salad made with parsley, bulgar, tomatoes, mint, and lemon juice.
"I'm on a raw-food diet," she declares, raising her brows to make her eyes even bigger. "It's intense. And sort of awful. Yesterday for lunch? Spinach. Just spinach. Spinach and some seeds."
Going raw seems to be popular amongst the Hollywood set; celebs like Natalie Portman, Gwyneth Paltrow, and Madonna have all followed it. Some would argue that being on a diet in a conventional sense is never fun, but a means to an end. And while the results might be great, I don't think I have the willpower to eat things I find "awful." How about you?