America's Top 10 Fittest Cities
America's Top 10 Fittest (and Not so Fit) Cities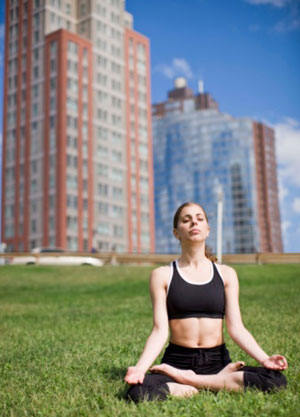 I was pleased that Men's Health ranked San Francisco, my city by the bay, the leanest city in the US. It's a great place to live, eat, and work out. The parks, the bike routes, not to mention the infamous hills all provide excellent fitness opportunities pretty much 365 days a year.
Not to be outdone by a magazine, the American College of Sports Medicine recently published its American Fitness Index for 2010, ranking our nation's most and least fit cities. The index considers 30 factors including the city population's disease rates, how many servings of fruits and veggies people eat, and the number of parks, golf courses, and pools. Check out the rankings below and note that next to each city, you'll find an overall score with 100 being the best.
Top 10 Fittest Cities in America
10. Austin, TX: 63.9
9. Hartford, CT: 64.4
8. San Francisco, CA: 64.7
7. Sacramento, CA: 65.8
6. Denver, CO: 69.9
5. Portland, OR: 70.4
4. Seattle, WA: 70.5
3. Minneapolis, MN: 71.7
2. Boston, MA: 72.6
Want to see the number one fittest city in America, and also the top 10 Most Sluggish Cities? Then
.
1. Washington, D.C.: 73.5
Top 10 Most Sluggish Cities in America
10. New Orleans, LA: 37.7
9. Houston, TX: 37.6
8. San Antonio, TX: 36.9
7. Indianapolis, IN: 35.9
6. Las Vegas, NV: 35.5
5. Louisville, KY: 32.5
4. Detroit, MI: 31.9
3. Memphis, TN: 31.6
2. Birmingham, AL: 31.2
1. Oklahoma City, OK: 24.3
If you're interested in seeing the complete list, you can download the PDF from the American College of Sports Medicine.